How to clean front porch concrete without a pressure washer
A concrete front porch is a great place to sit down with a cuppa and watch the world go by, maybe even read a book. Keeping a front porch clean and tidy is not just great for your home's curb appeal, it also makes sure the concrete lasts you longer.
Probably the easiest way to clean a concrete patio is by using a pressure washer. The pressure of the water makes getting rid of even the most stubborn stains a breeze. However, not all of us have or need a pressure washer.
Pressure washers cost a fair bit more than the average garden hose, at an average cost of $246. However, if you're not going to use it regularly, investing in it does not really seem worth the effort. And then, there is the fact that if you do not know how to use a pressure washer properly, you are bound to end up damaging the concrete surface.
So, how can you clean a concrete front porch without using a pressure washer? We've got a few handy tips that we're happy to share with you.
Regular sweeping and spraying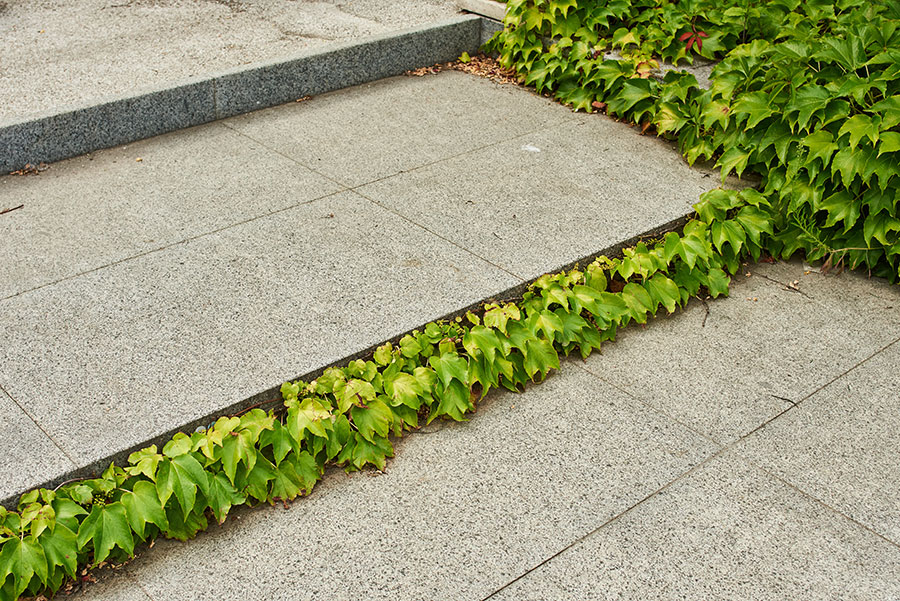 Sweeping your concrete patio regularly is a great way to ensure dust, dirt, leaves, twigs and other debris does not get ingrained in the concrete and is hard to remove.
Even if it has been a while since you swept your front porch, using a garden hose to spray clean water on the dirt should help you get rid of most of it.
If there has been a build-up of stubborn dirt and grime on the concrete, there are plenty of cleaning solutions that you can choose from to get rid of them.
Sometimes, not cleaning the patio for a while leads to fungal growth. This can also be cleaned using commercial cleaners.
However, keep in mind that chemical cleaning agents can be harmful to the plants in the surrounding area as well as to the concrete itself. This means you ought to be careful while choosing the cleaning agents. 
Vinegar as a cleaning agent
White vinegar, a common household condiment, can be used as an effective stain remover while cleaning concrete patios.
To make a cleaning solution using vinegar, simply mix equal parts of vinegar and water.
Apply the solution onto the porch and scrub the stains using a hard bristled brush. 
For particularly tough stains, apply undiluted vinegar to the stain and allow it to rest for around 10 minutes. Then, scrub it with a hard-bristled brush to get rid of the stain.
Follow up by washing the patio with clean water.
Baking soda as a cleaning agent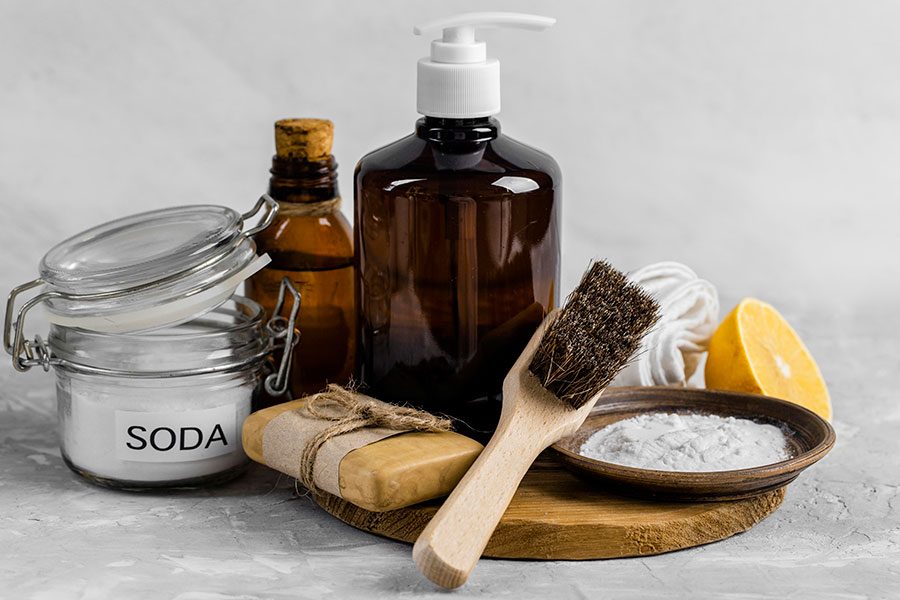 Again, baking soda is commonly found in homes and helps make an environmentally friendly cleaning solution.
Mix a cup of baking soda with a gallon of water and one-eighth of a cup of liquid dish detergent to create a cleaning solution. 
Apply the solution to the stained area and allow it to rest for 20 minutes before you work the area with a scrub brush. You will see the grime rise to the surface easily.
Hose away the cleaning solution and you should have a clean front porch.
Bleach as a cleaning agent
Bleach is a very strong chemical, so it ought to be considered only as a last resort to get rid of very stubborn stains as well as mold and mildew stains.
Create a cleaning solution using equal parts of bleach and water. Pour it into a spray bottle.
Spray the solution onto the stains and let it rest for ten minutes. Be sure to only spray as much as is needed. You do not want bleach overflowing into your garden and killing plants.
Clean the area thoroughly using a stiff deck brush.
Wash the area clean with water.
Be sure to always use protective gloves and a mask while working with bleach.
Muriatic acid as a cleaning agent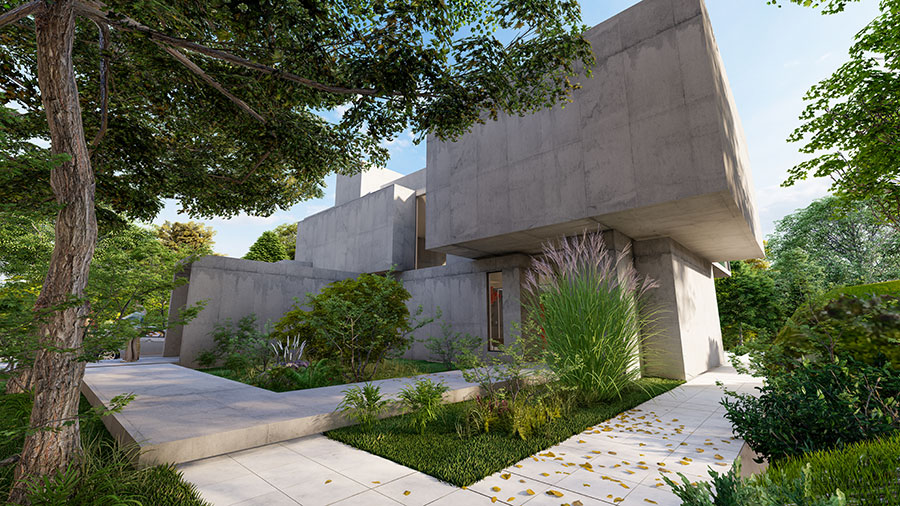 Like bleach, this is an extremely toxic chemical, so the use of protective eyewear and gloves is compulsory.
Muriatic acid is extremely effective against rust stains and other stubborn stains. However, use with extreme caution and as per the manufacturer's instructions.
TSP as a cleaning agent
Trisodium phosphate (TSP), creates an effective solution for cleaning the patio when mixed with water.
Apply the solution onto the stained area and keep scrubbing it with a hard nylon brush or thick bristled brush until the stains are gone.
Wash away the debris and the solution with clean water.
Regular cleaning translates to less work
We've now shown you how to clean your concrete porch without using a power washer. And while these six approaches are effective, sticking to a regular cleaning schedule will simply mean less work and effort every time you get to washing the porch.
How to clean front porch concrete without a pressure washer
was last modified:
June 8th, 2022
by
Recommended