Eclectic and spirited, Bohemian home interiors are full of treasures referencing exotic places, cultures, and lifestyles. The traditional creators and inhabitants of Bohemian interiors have been artists, writers, musicians, and travelers imprinting their passions on the spaces they live in. With a touch of hippie chic about them, these interiors are warm, vibrant, and fun to create. Whether working with an interior designer or creating your space solo, these tips and tricks will help you create a perfectly personalized bohemian home.
Tell a story
Bohemian style is all about collecting trinkets, pieces of art, and furniture that reference the arts, music, travel, and all things exotic. The idea is to use your interior to display interesting objects that tell stories that ignite adventure and imagination. Think ethnic fabrics, spicy colors, and personal effects with a good story behind them.
Eclectic mix
When it comes to choosing a color scheme for a Bohemian interior, don't be shy. Experiment with mixing contrasting colors in bright, rich tones, textures, and patterns. Look for fabrics with ethnic motifs such as Indian tie dye, Arabic rugs, and Mexican weavings. This interior shows how you can heap up a colorful array of cushions to inject vibrance into a room.
Mix and match furniture
This style isn't about minimalist lines or shiny new furniture; it's more about pieces with lots of character and charm, collected over time. Great places to pick up furniture for a Bohemian interior are antiques markets and garage sales. Mix and match pieces so you have a range of styles, textures, and materials – just like this interior, which combines rustic coffee tables with elegant side chairs, and even an industrial metal bookcase.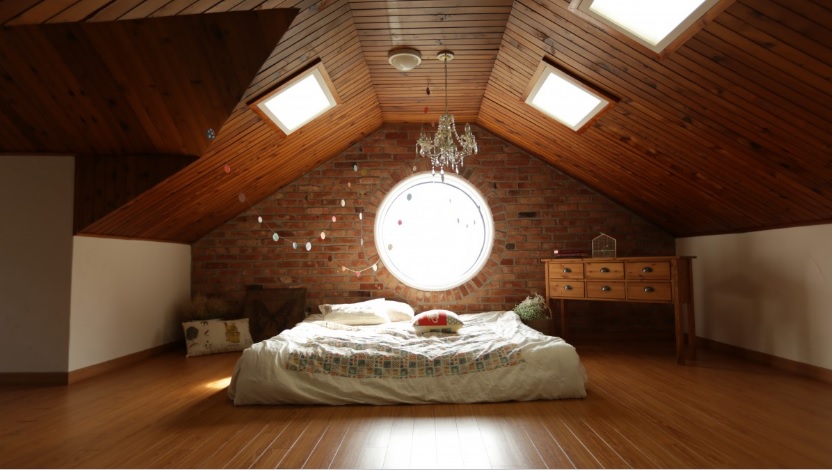 Low-level seating

A common element seen in Bohemian interiors is low-level seating, which creates a very relaxed and inviting vibe, and can be created with rugs, poufs, and blankets around a low table.
Touch of romance
This is a style where you can really have fun and let your imagination run wild. Check out this romantic attic bedroom right out of a fairytale. Think back to your favorite books, movies, and travels to help inspire your very own Bohemian interior.
How to Create a Bohemian Home
was last modified:
April 20th, 2019
by