How to Create a Budget for a Home Renovation
If you're planning a home renovation project in the near future, we're sure you must be really excited! Whether you're thinking something small like installing new kitchen flooring, kitchen cabinets, or something huge like a complete bathroom renovation or a room addition –you need a solid plan to take control of your remodeling budget. So, how to create a budget for a home renovation?
Well, this article will make planning your home remodel easy for you. All you need to do is simply follow the steps below and create a remodeling budget that'll keep you from overspending and wasting precious resources.
The truth is, if you want to ensure a good home renovation, you must make smart decisions that help add significant value to your home.
Let's explore some really useful tips on how to create a budget for a home renovation and keep your home renovation costs down.
How much does it cost to renovate a house?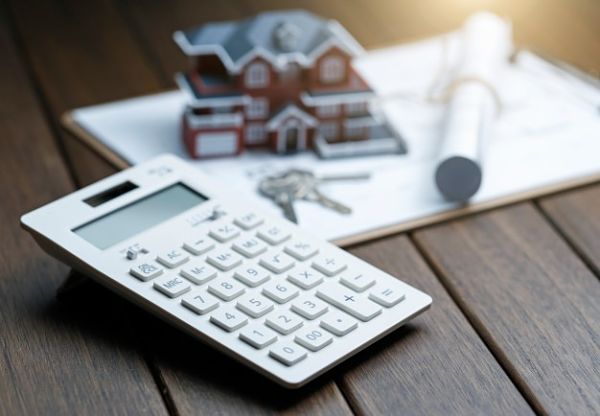 A home renovation costs around $10 to 60 per square foot on average. High-end remodeling projects may go up to $150 per square foot.
For example, renovating a 1,000 square-foot home will cost you approximately $10,000 to 60,000, while renovating a 2,000 square-foot home would cost you $20,000 to 120,000.
Of course, the total cost depends on the type of renovation, the complete scope of the project, room size, cost of materials used, your zip code, and whether you want to hire a professional or want to treat the work as a DIY project.
Needless to say, the cost of your project will drastically go up if you're opting for premium additions like a roof-top jacuzzi, converting your basement into a bowling alley, or adding an indoor swimming pool.
Look at the table below to get an idea of how much a particular type of renovation costs:
| Renovation Project | Average Remodeling Cost |
| --- | --- |
| Kitchen renovation | $13,000 to 37,000 |
| Bathroom remodel | $6,000 to 15,000 |
| Basement remodeling | $11,000 to 29,000 |
The smartest way on how to create a budget for a home renovation is to plan out the renovation projects and price them according to their priority. It's a good idea to get bids from licensed contractors near you for each individual project.
How much should you spend on a home renovation?
As a rule of thumb, you mustn't go on a spending spree to remodel a room if you want to add a balanced value to your house. A smart way to calculate how much money to spend on a home renovation is to keep your monthly budget and your home value in mind.
Ideally, you shouldn't spend more than 10 to 15 percent of your home's value in a single room or the value of the renovation will not add to the value of your home proportionally.
Let's take an example. If you live in a home worth $100,000, the maximum amount of money that you should spend on a kitchen or bathroom renovation is $15,000. The higher the house's worth, the more you can spend on a remodel.
How do you finance a home remodel?
A big part of deciding how to create a budget for a home renovation is determining how you're going to finance it. Whether you're paying for the remodeling in cash, taking out a loan — such as a home equity loan, a home equity line of credit (HELOC), or unsecured personal loan — or using your credit card, the budget of your renovation must fit within the funds available.
Once you set your home renovation budget, experts advise setting aside 10 to 20 percent of your funds for unexpected expenses and sudden requirements. That way, even if something costs more than anticipated during the renovation process, you will have the funds needed to finish your project no matter what happens.
Read more: HELOC for home renovations
How to create a budget for a home renovation in 3 simple steps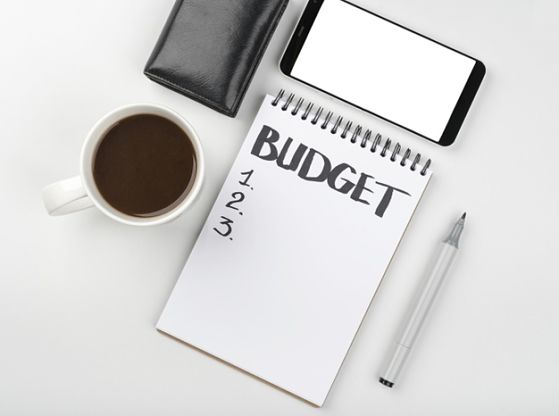 Here are some smart steps to create your home renovation budget, and maintain it.
1. Prioritize your remodeling projects
If you really need to renovate a particular part of your house, go for it first. But if you're looking for home renovations that add the most value to your property, maybe to prepare your home for a sale, you need to prioritize projects in terms of what will earn you more money at a home sale.
For example, projects such as new roofing or new hardwood floors will get you 6 to 7% more than the money spent in renovations at the time of a resale. Other popular projects include a kitchen renovation or a bathroom remodeling.
2. Get your cost estimates
Once you decide which renovation to complete first, you need to have a good idea of the complete cost breakdown —including labor costs and material costs. Before you talk to licensed contractors, it's best to look online for reliable cost estimate calculators.
Planning a home renovation? Try our free remodel cost estimator for instant cost estimates!
The budget breakdown for a kitchen renovation may look something like this:
| Kitchen Renovation | Average Renovation Cost | Total Percentage of Budget |
| --- | --- | --- |
| New kitchen cabinetry and hardware | $6,680 | 29% |
| Installation cost plus labor cost | $3,920 | 17% |
| New kitchen appliances and ventilation | $3,240 | 14% |
| Kitchen countertops | $2,310 | 10% |
| Kitchen flooring | $1,620 | 7% |
| Kitchen lighting | $1,160 | 5% |
| Kitchen walls and ceilings | $1,160 | 5% |
| Kitchen windows and doors | $930 | 4% |
| Plumbing and faucets | $930 | 4% |
| Kitchen design | $930 | 4% |
| Miscellaneous | $240 | 1% |
3. Get contractor bids
To get the best bids from contractors, you need to ask around your neighborhood and search online for those with good ratings. You can shortlist some of the best contractors in your area and request project bids and timelines from them. Compare the pricing while not going with the lowest bid or the highest!
Ask the prospective contractor the right questions at the interviews
Check their references.
Covey your project expectation, timelines, project priorities, and your remodeling budget clearly.
How to cut down on renovation costs?
One of the best ways to lower your renovation costs is to opt for a DIY renovation. But, not all homeowners are comfortable handling the entire renovation. You could of course do some of the tasks yourself. Some of these include:
Opt for DIY demolition. Ripping out your old flooring, tearing down the existing drywall, or removing cabinets are not difficult projects. You could save money by doing these yourself.
Shop for cost-effective materials yourself rather than rely on your contractor.
Hire additional subcontractors yourself.
Hunt for the best deals and sales when looking for building materials.
Go for a DIY paint job which could save you half the cost.
Read more: Cost guide to have a home renovation in Miami
Last words
Good, well-planned home improvements can increase the value of your home. Just make sure that your budget doesn't spiral out of your control.
We hope these steps will help reduce your remodeling project costings to a large extent. And, when you're able to complete your project within your remodeling budget, it will give you immense joy and satisfaction. So, start planning for your home project today.
Read more: Living in Chicago – best neighborhoods for you to move
How to Create a Budget for a Home Renovation
was last modified:
February 21st, 2022
by
Recommended