How to find the history of your home
Curious about your home's history? Or, are you looking for info on the house you're thinking of buying? Here are some really useful tips on getting information about the property, including how to find the history of your home.
When it comes to the serious business of home buying, it's time to dig deeper than just researching for your home's original owners. These steps will help you know interesting events that may have happened on your property, and what they looked like in the past. So let's go on a digging spree in this guide.
Whether it's an old farmhouse or a contemporary house, every property has a history. If you research its past, you can uncover its previous residents as well as its architectural history. Knowing a house's history is also helpful for its preservation purposes. After all, if you're planning a home improvement project, the knowledge will help your remodeling contractor understand your house better.
Below are some reliable steps and tips on how to find the history of your home.
1. Peruse the national registry of historic places
Do you live in an old house that you suspect might have historic value? Why remain confused when you can trace the history through The National Registry of Historic Places. Managed by the National Park Service, the site records online the official list of historic homes. They are registered as historic due to their age, architectural style, or overall significance.
2. Ask your realtor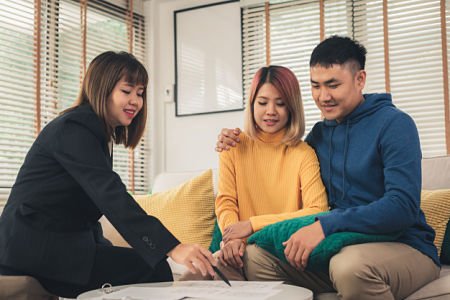 Your realtor will have a good idea about the history of your house, and if it's in a designated historic neighborhood. A good realtor will help you with finding the names of the previous house owners.
Be aware of the fact that if the house is located in a historic district, it will come with certain rules and regulations — usually pertaining to its exterior appearance as part of the neighborhood's overall look and appeal.
Read more: Things to look for in a house inspection
3. Look up the old census records
Another way to find out who lived in your home before you is by researching old census records. Apart from the names of family members who lived in that house, you can also find out their complete family history — ages, marriage status, occupations, and even personal belongings. However, sometimes, not all information is available. For example, in the census records between 1790 and 1840, there's not much info except the name of the head of the family.
4. Visit a local library or historical society
You can check out your local library's historic photograph collection, maps, newspaper articles, and historic designation reports. These public records should be able to tell you plenty about the individual house, and its neighborhood, in question. You could even approach a local historical society or preservation center or foundation. Chances are, you may find important archive photographs and documents to help you with your history search.
5. Conduct a title search
If you want to know how to find the history of your home, a title search is a good starting point. It will help you sift through the tax records and property records. Plus, it will show potential home buyers the name of the person who legally owns that property.
6. Check out the online resources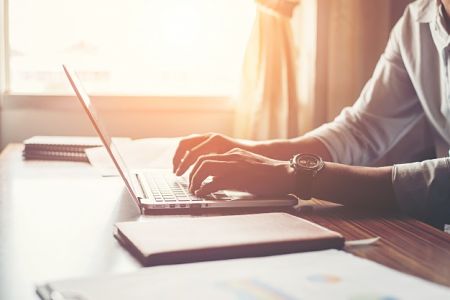 Thanks to technology today, there are online records and sites to uncover your home's past. To get started, find out whether your city or county has public records accessible online.
The Public Records Online Directory portal helps to research the history of your house by providing you useful information about the area. This allows you to do a property history search for free.
7. Read relevant books on the area
Find out if there are books written on the history of your city or the neighborhood you're planning to buy a house in. For example, The History Press publishes local history books throughout the United States.
Last thoughts
It's natural for a potential home buyer, and sometimes a home seller, to wonder about the history of a particular house. Who built it, when, who lived there before you, and if the home's structure has changed over the years?
Knowing the history of any real estate is especially useful for first-time home buyers who may want insight into where they're investing their nest egg.
And, if you're planning a home remodel, it will be beneficial for you and your contractor to know about your house's past. Especially if you're contemplating historic home preservation, restoration, or any kind of specialized work.
Read more: A renter's guide to the best neighborhoods in Chicago
How to find the history of your home
was last modified:
October 10th, 2022
by
Recommended