How to move to NYC: Finding the right apartment
Moving to NYC is perhaps one of the most exhilarating and terrifying things you can do. Bursting with electric energy, the Big Apple is everything a city aims to be — but this melting pot of culture, art, history, and adventure comes with its own set of challenges. Finding an apartment in New York, for instance, is enough to scare anyone.
With hundreds of neighborhoods to choose from, you need to know how best to search and consider all of the factors to get your ideal apartment. This guide takes you through all the steps to help you get an apartment and shares some extra tips with you.
What types of apartments are available in new york city?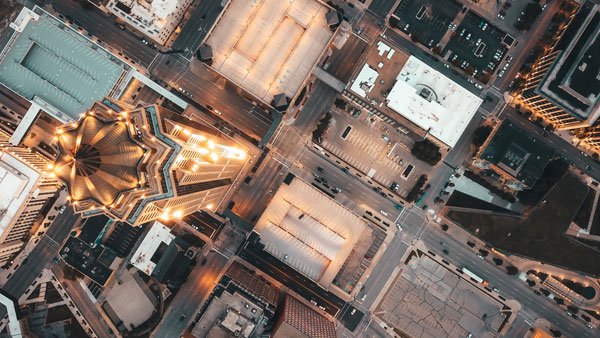 New York City is one of the most metropolitan cities in the world. If you're moving to NYC, you can find pretty much any type of apartment available. Some of the most prominent include:
Studio Apartments: These are one-room apartments with one bathroom. Kitchens can be combined or separate, and the apartments themselves can range in size. Rent for a studio apartment averages $2,000 to $4,000 a month.
One or Two-Bedroom: One-bed apartments have separate living rooms and bedrooms. Some have separate kitchens, while others have their kitchens open to the living room. In a two-bed, you also get a separate living room with two bedrooms. Many two-beds don't have separate kitchens. Room sizes, as well as the number of bathrooms, can vary. For these apartments, rent averages $2,500 to $10,000 monthly.
Loft: A loft is a large open space with few internal walls and high ceilings. They're usually the result of converting commercial buildings into residences. Rent for a loft ranges between $5,000 to $15,000 monthly.
Penthouse: This is an apartment on the highest floor of a full apartment building. They come with luxury features, and they also have ample outdoor space. If you're moving to NYC and want a penthouse, you've got to have some sizable funds. Rent for a penthouse ranges between $10,000 and $30,000 monthly.
Family Apartments: These feature three or more bedrooms and enough space to accommodate you, your spouse, and your children. Family apartments range between $7,500 to $25,000 in monthly rent.
Townhouse: If you're looking for privacy, a townhouse is an ideal choice. It's a standalone residence, with terracing or semi-detached housing units. Townhouses cost between $15,000 and $100,000 in monthly rent.
Helpful tips for finding the right apartment in NYC
Like all things in life, moving to NYC is just one of the many challenges you can overcome. Here are some helpful tips that can help you find the right apartment in no time:
Find the right time to search
You'll want to start looking for apartments in New York much earlier than you would in other cities because the competition is much more profound than anywhere else. Give yourself ample time to research the city, its wide selection of apartments, transportation, and other necessary details to make your transition as smooth as possible.
Generally, it's recommended that you move your search towards the winter. Summer is the busiest season in the New York rental market, as landlords become especially active in a bid to attract the thousands of fresh graduates looking to make NYC their home. The high demand means that apartment prices will be through the roof.
So, you might want to begin your research during the summer and actually set out to find apartments in October and November.
Consider a real estate agent
As mentioned earlier, the NYC real estate market is one of the most competitive in the world. Unless you've got the time and bandwidth for finding apartments yourself, you'll need some professional help to make the process as seamless as possible.
Read more: How to avoid scams in apartment rentals
This is where real estate agents come in. These agents are experienced, and they have a thorough understanding of the city's market. They can easily find apartments in the areas you're looking at.
Keep in mind, however, that NYC is filled with real estate agents looking to take your business. To make the right decision, consider the following when selecting the right agent:
An understanding of the latest real estate trends, especially when it concerns the location in question.
Background of the real estate market in your desired location.
A network of connections (including other real estate agents, brokers, home inspectors, appraisers, and even mortgage loan bankers).
Appropriate licensing.
The average commission of real estate agents.
Honesty and integrity.
Attention to detail.
You'll also need to consider your budget. If you're looking for the best real estate agents, it's going to cost you a pretty penny.
Read more: How to find the best real estate agent
Take an honest look at your budget
The cost of living in NYC is a lot higher than in other cities. Before you take the plunge, you must first consider your financial situation.
Your savings and salary will determine the type of apartment you can afford and even the neighborhood you can live in. You should also factor in other living expenses — including transportation, bills, food, an active social life, and anything else.
Once you begin searching for apartments, be honest about how much monthly rent your bank account can afford. To qualify for the apartment, make sure you have enough money to cover the first and last month's rent and the security deposit.
Read more: Evaluate the price of an apartment
Try online listings
You can also get some help from online real estate services. Several online platforms provide an easy opportunity to find homes. You merely search for the neighborhood in question, select an apartment that piques your fancy, and contact the real estate agent in charge of the apartment. Schedule a visit, and you can get ahead with the rental or purchase as planned.
To make it easier for you, there are several sites where you can find information about apartments in New York City. Top choices include:
StreetEasy
Localize.city
Naked Apartments
Zumper
Renthop
Triplemint
Read more: Movers cost for two-bedroom apartment
Visit the place in person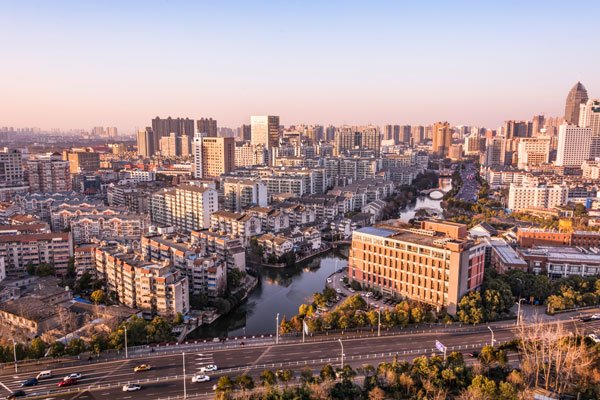 Take apartment listings with a pinch of salt. It's always best to take the time to visit every apartment that's caught your eye in person. Doing so enables you to confirm if the place is as great as the listing makes it out to be. Always remember that listings are there not just to inform but to sell. Visiting the apartment ensures that it can walk the walk.
If you like the look of an apartment, schedule a viewing right away. Even if you've postponed looking for apartments during the peak season, the competition during the fall and winter months is still there, albeit a lot less. Showings usually happen during weekdays.
Once you're in the rental unit, check for any signs of bed bugs, water damage, and other deal-breakers. Get a feel for the room. Do you see potential? Can you imagine yourself living there for years to come? Even if the property doesn't look as good as you hoped it would, can you spruce up the apartment to make it look better once you move in?
Take this even further. Talk to your potential landlords and other tenants. You're guaranteed to gain some useful insights about the apartment. You should make sure that you're fully compatible with the apartment before you sign the lease.
Read more: Understanding YIMBY meaning
Handle landlord negotiations
So, you've found the perfect apartment located in a neighborhood you like. Now, you need to speak with the landlord extensively to understand the conditions surrounding the apartment.
The most significant thing you need to cover will be the lease conditions. These conditions will affect your chances of finding an apartment in New York City, and they vary between landlords. In most cases, the landlord will let you know the conditions immediately. You can accept them if they're fine with you, or you could negotiate if you think some concessions should be made.
To make the most of your talks with the landlord, you'll need to understand your rights as a tenant. Moving to NYC is a whole separate ball game, and you want to ensure that you have everything done right.
There's a lot of paperwork to be done, and there are many moving pieces to organize. To avoid apartment rental scams, you must be familiar with the entire process of renting out an apartment, how to apply, what documents to prepare, what to look for in a lease, and how to report any issues that might occur upon move in.
Read more: Best neighborhoods in Manhattan
Tips on avoiding real estate scams
Beyond the pressure and stress that comes with finding apartments, you also need to be wary of fraudulent individuals looking to capitalize on your desperation to get somewhere quickly.
When moving to NYC, keep the following in mind as far as your apartment search is concerned:
Never deal in cash: Most crooks prefer to deal in cash because it can't be traced. Landlords and real estate agents that want to scam you will insist that you pay in cash only. When you see this, you know something's fishy.
Inspection is important: No matter what you do, never rent an apartment by face value. Any landlord that tries to pressure you into paying without an inspection is a criminal, and you should just as well skip them. You can perform the inspection yourself or send a proxy such as a trusted agent, a friend, or a family member. Just make sure that someone looks at the apartment and can vouch for it.
Sign a lease and get a copy: Verbal agreements are fine, but make sure to also sign a lease and get a copy as well. Some states allow verbal agreements for real estate deals, but New York isn't one of them. Get a lease in writing and examine it properly before signing. When you're fine with the lease and have signed it, be sure to get a copy and keep it with yourself. In case of any legal problems, you'll need that lease to refer to.
Be thorough with your research: Remember that this is your apartment. You'll be the one living there. So, research as much as possible. Know the right rates, the state of the neighborhood you're trying to move to, and other critical details. They say knowledge is power. Well, when it comes to real estate, this saying definitely holds true.
Approach renting platforms carefully: If you're going the online way, you want to ensure that the platform is a secure one. Renting platforms should verify listings and the people offering them. They should also provide the contact details of the landlord — or, at the very least, the person offering the apartment for sale. When you do eventually pick an apartment, make sure you meet the landlord in person before you go ahead with the purchase.
Read more: Understanding neighborhood commercial zoning
The bottom line
Finding an apartment in New York City might be a daunting task, but it isn't impossible. As long as you take your time researching, budgeting, and visiting potential places, you'll find the perfect apartment for you in no time. So, put on your inquisitor's hat and dig into the wide selection of apartments that the city of dreams has to offer.
Read more: How to find the history of your home
How to move to NYC: Finding the right apartment
was last modified:
February 6th, 2023
by
Recommended