Winter weather can get severe suddenly and without warning. Blizzards can be severely damaging to both life and property. From knocking out power lines to making it impossible to travel, heavy snow can throw life out of gear before you even know it. Read on to educate yourself about how to prepare for a blizzard at home and what to do once the storm passes.
Stay informed
Considering how suddenly winter storms can hit us, one of the most important things is to stay informed about weather conditions. This means subscribing to emergency alerts and keeping an eye on local news channels.
It is also true that once a storm hits, one of the first things to happen is power outages. To stay abreast with the latest weather forecasts when you lose power, it is essential to have a portable radio, even one that can be hand cranked is sufficient, and tune in to updates from the National Oceanic and Atmospheric Administration (NOAA).
Fortify your home
There are multiple things you will need to do in advance to prepare your home to withstand a blizzard.
Make sure you install weatherstripping and caulk on your doors and windows. You don't want the strong winds and blowing snow to find their way indoors.
Once the storm starts, covering the doors and windows with a plastic sheet for extra protection is a good idea.
Ensure your basements and attics are well insulated. Add extra insulation if necessary.
The extreme cold can cause outdoor pipes to freeze. Avoid frozen pipes by wrapping them with heat tape.
To avoid the risk of carbon monoxide poisoning, ensure you do not use gas grills, heaters, or camp stoves indoors. Instead, ensure your chimney and fireplace are cleaned. Also, check to make sure your furnace works properly. Indoor propane heaters are also a good idea.
To handle power outages, investing in a generator for your home is a great idea. Just make sure it is at least 20 feet away from the building to avoid carbon monoxide poisoning.
Lock unused rooms and get your family into one room for heat conservation.
Have a stock of firewood in a dry, safe place.
Ensure the trees and shrubs in your garden are trimmed. Branches falling during the storm can cause damage to property, especially because of the high winds that accompany them.
Keep your cars ready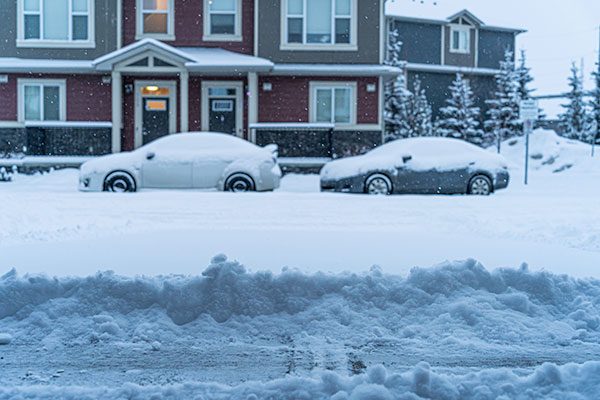 The uncertain nature of blizzards means your automobiles also need to be prepped in advance.
Make sure that your cars have full tanks of gas and are in good condition, just in case you need to evacuate your home.
Have an emergency kit ready to go in your car. This should include warm clothes, a first aid kit, work boots, hand warmers, blankets, an emergency flashlight with extra batteries, tools, antifreeze, and at least three days worth of non-perishable food and drinks.
Keep your car engine running periodically. You do not want your fuel line to get frozen.
A mobile cell phone charger is essential so you can continue to stay in touch with friends and family.
Stock up on emergency supplies
While you could buy an emergency kit off the shelf, you could just as easily make one at home. Your emergency kit ought to include flashlights, extra batteries, candles, matches, a three-day supply of food and water per person, a first aid kit, and prescription medication, all in a large tub with a lid.
If you have pets, make sure you count them in as well while rationing food and water. Also, pet paws are also likely to get affected by frostbite, so throw in some extra blankets so they can also stay warm.
Post-storm care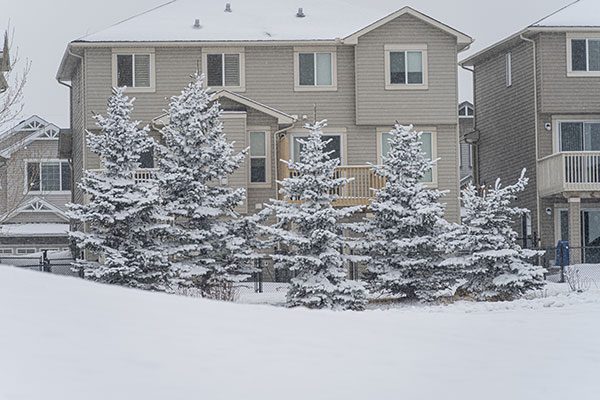 Once the storm has passed, you need to get down to the work of restarting your life. Here are some handy tips to get you started.
One of the first things you need to do is shovel snow off of your things. A sturdy snow shovel and a good pair of gloves to protect your hands are all you need. However, be careful not to overexert yourself. You do not want to injure yourself in the process.
Be very careful while walking outdoors. All surfaces will be slippery, and you could easily hurt yourself.
Snow can weigh down tree branches, so look out for falling branches as you work in your yard.
The temperature outside is still going to be extremely cold, so protect yourself against frostbite and hypothermia.
If very heavy snowfall is a common occurrence where you live, it may be a good idea for you to invest in snow removal equipment.
Always prepare in advance
Winter may be a few months away. However, do not wait until it is blizzard season to prepare your home and your family for it. Instead, plan and start fortifying your home before winter actually sets in. That way, you will not be caught unawares, and the damage to your home, if any, will be minimal.
How to prepare for a blizzard at home?
was last modified:
October 4th, 2022
by
Recommended