How to protect your home (And investments) From fires
Having your home catch on fire is one of the most devastating things that can happen to a person. It's emotionally and physically destructive to you and your family, and it's important to know what happens in the aftermath of a fire. How do you pick up the pieces and move forward?
Fire damage is also a top home insurance claim and the most expensive type of claim. Given the swift and destructive nature of fire — coupled with its recent increase in frequency, intensity, and range — we want to help you learn how you can protect your home and any other properties you own.
We'll provide statistics to help spur you into fireproofing action, share several ways to lessen and even avoid the chance of a property fire, and detail recommendations for fire insurance including dwelling fire meaning and why you would need that type of coverage.
Facts about home fires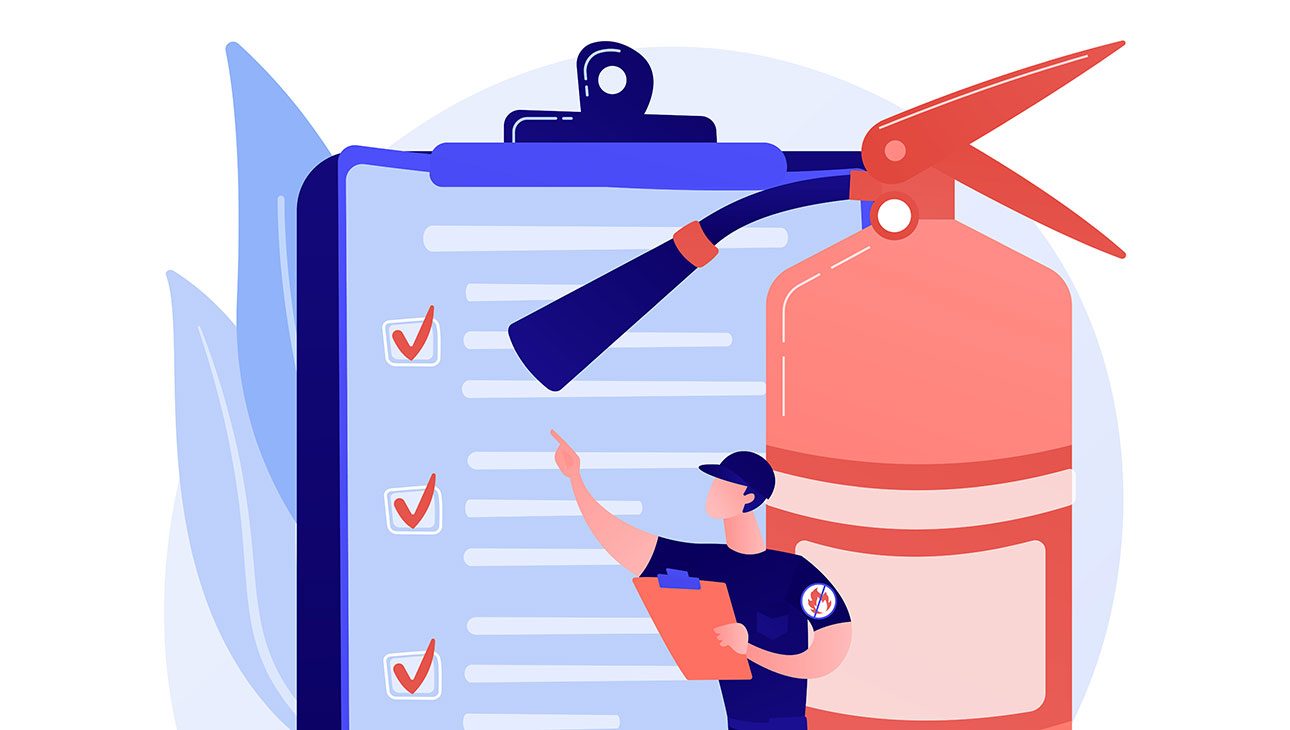 Home fires are a common occurrence for a variety of reasons. There are approximately 358,000 house fires that happen on average every year in the U.S. It's important to understand why those fires happen and what causes them. Some of the most common house fires seem obvious.
Cooking in the kitchen or outside on the grill is very dangerous. Appliances like stoves, ovens, and microwaves are very common culprits in house fires, and it's important for people to educate themselves on how to avoid these fires. Other non-cooking activities which use appliances, like using a blow dryer on your hair, are also leading causes of house fires.
Any time you have an open flame in your home it can lead to a fire. This means you should be very careful with lighting candles and smoking cigarettes indoors. Candles are ordinary for festivities and holiday events, and they are definitely pretty and effective if used properly. Just be careful where you light a candle and never leave it unattended.
If you are a smoker, try not to dump a large pile of hot ashes in the garbage. Let the ashes cool before disposing of them. People often leave their houses with remnants from cigarette smoking, and it can lead to fires.
With the influx of new technology in the world, people also have a lot of unattended electrical devices hanging out around their homes. Try not to leave too many things plugged in close to each other. Computers, video games, and TVs shouldn't be jammed together leading to a fire hazard and the potential for the wires plugged into the wall to short-circuit.
Natural issues can also lead to fires. Living close to a forested area can leave your house in danger of becoming enflamed by a forest fire. Make sure you take the necessary precautions to fireproof your home and be educated on the threats around you, especially if you live in a high-risk area.
How to fireproof your property
Let's start with fireproofing inside the home. In the kitchen, never leave your stove unattended. Conveniently store your kitchen equipment so you don't have to waste time away from the stove finding an appliance or a utensil to cook with. Educate yourself on what types of fires are caused by what oils.
Have a fire extinguisher ready in case there is a fire. Smoke alarms should be up to date and usable so you can be alerted to any fires if you do turn your back on the stove. It also helps to clean your grease and other messes up around the oven. These nasty residues can be flammable and lead to devastating results. Never clean when the stove is on, though.
Try to install or build your kitchen with materials that don't catch on fire easily, like concrete and brick. Most modern homes have these updated safety measures, but renovation could be required if you are living in an older home. Avoid wood countertops if you can because they're flammable.
For the non-kitchen rooms in your house, try to avoid putting up large curtains on your windows. Opt for vinyl blinds and never put any cloth materials next to electrical outlets.
It's also important to consider how to fireproof your home outside. Once again, wood is a very flammable material. If possible, avoid wood when putting on your siding or building your doors. Concrete and brick are always the best materials for fireproofing your exterior. Cut your grass down and eliminate weeds from around the home. Plants are very flammable.
Kids must also be taught fire safety behavior inside and outside the home. They are often curious about how things like electrical outlets and appliances work. Teach children never to plug anything into an electrical outlet without your supervision. Don't stick random objects into the outlet.
How to insure against fires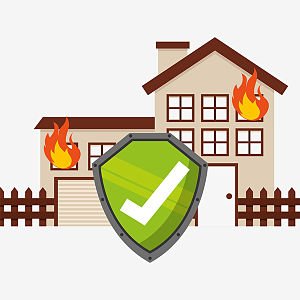 If you have a house fire, it's vital to have insurance that covers the damage. Dwelling fire policies are an option if you want coverage that will pay for damage to the home caused by hazards. Fire is one of the top hazards many dwelling policies will cover for both the interior and exterior of the home.
The bare minimum approach of a dwelling policy makes it convenient for someone who doesn't own many belongings. It also is right for a landlord who only wants to protect the structure of their building. It's up to the tenant to take out renters' insurance on the rest of their home to protect against damage, burglaries, and other threats.
You will need a more extensive homeowners insurance policy to protect against possessions or objects damaged inside the home. If you live in an area with a lot of forest fires, your policy is probably going to be more expensive. You have to weigh all of the details of a homeowners insurance policy before purchasing one.
You can see that fire is a very common but demoralizing piece of property damage. Proper education and being attentive to fire threats will help prevent your home from being damaged by a fire. Taking out homeowners insurance is also essential to get the home fixed in the aftermath of the accident.
How to protect your home (And investments) From fires
was last modified:
March 26th, 2023
by
Recommended