How to Select, Order & Install Home Security System
Springtime is here and across the country, homeowners' thoughts are turning to those of remodeling projects. Now that the weather is finally warming up, it's the perfect time to tackle any number of DIY projects — especially those that are outdoors like landscaping, home security system installation, etc.
If you wanted to buy and install a home security camera system of some kind, this is a great time to get this project done, before the dog days of summer set in. If you are unsure how to go about choosing a security camera system, as well as where to order it and how to install it, the following guide should get you well on your way.
1. Choose the Best Security System for Your Needs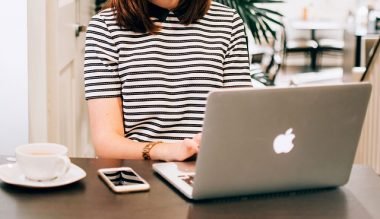 Pixabay
Here is some great news: you don't have to work with a traditional home security company to add this feature to your house. Companies like Lorex Technology sell a wide variety of security camera systems that you can buy from the comfort of your home and then install once they arrive. In order to choose which system is best for your home and DIY experience, spend some time browsing through the website and checking out the various systems.
Further tips on How To Improve Your Home Security Effectively? Take a look at our guide!
For example, the wireless home security monitoring systems offer flexible installation choices and don't require you to run cables to the DVR unit. However, they offer the same great features as the wired units, including infrared night vision and motion detection sensors. If you want to skip the wires altogether, you can opt for a wire-free security camera system; these run on batteries so you don't need any type of cable to get your system up and running, and you can literally put them anywhere — inside or out.
Read more: 8 Innovations in Home Security Technology
2. Decide How Many You Need and Where to Put Them
Prior to placing your order, you should determine how many cameras you will need. As well as where you are going to install them. As the Phoenix Police Department notes, one camera should be near the main entry point of your home at about eye level. If possible, plan on placing the cameras in well-lit areas or places with good backlighting; this will also make it clear to anyone casing your home that you have a security camera system in place. Other places to install a security camera include all windows and other doorways. So there's one that will monitor the backyard, one near the garage door and anywhere where you want to project any objects of value. For instance, inside a garage or near a garden shed. To prevent any tampering, be sure that most of the units are hung high enough where bad dudes cannot reach them.
Read more: Understanding Home Security Systems
3. Get Busy Installing Them

When the box arrives with your new security camera system, it's time to place and install them in and around your home. If they are wire-free, the process will be fairly simple; follow the instructions in the box and of course, be careful when you are up on a ladder. For tips on how to install other types of security camera systems, watch support videos that show you exactly what to do. In fact, once you choose and order your security camera system, start watching the video that corresponds to the device you ordered and take notes on the process.
Read more: House Protection While On Vacation
Enjoy Checking That Project Off Your To-Do List
There is something immensely satisfying about finishing items on your household to-do list. The weather is ideal and the time is ripe for tackling that home security camera system project; by following these tips, it should be a smooth and stress-free process from start to finish.
Read more: The Pros and Cons of Buying a Smart Home
How to Select, Order & Install Home Security System
was last modified:
May 30th, 2022
by
Recommended