A Detailed Look at How to Sell a Home by Owner
Selling a home is never an easy task. There's a ton of work to be done before you can sell a house, not to mention the mountains of paperwork, the showings, and the negotiations before you can close on a sale. Most home sellers choose to hire a real estate agent to help them with the nitty-gritty of the sale process. However, those with time on their hands and a penchant for savings are opting to go the For Sale by Owner (FSBO) route to sell their homes. If you decide to sell your home by yourself, here's a detailed look at how to sell a home by owner to help you do just that.
Advantages of FSBO
As a home seller, you will save money if you sell using the For Sale By Owner route. The minimum savings you can expect is the 3% seller's agent commission that you will not have to pay.
You will have complete control. Be it the number of sites you list your home on, the marketing strategy, scheduling showings, or the sale price itself, every single aspect of the sale will be your decision only.
Disadvantages of FSBO
Having to do everything by yourself can be time-consuming as well as mentally and physically taxing.
FSBO houses are known to take longer to sell. There are a number of reasons for this. You, as the seller, will be doing everything by yourself. Unless you're a real estate professional, you're liable to make mistakes.
As many as 74% of all buyers use real estate agents, so chances are that you'll still have to pay a 3% commission to the buyer's agent.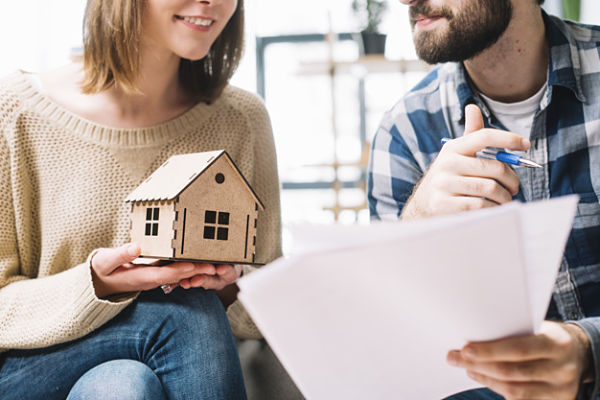 The FSBO Process
1. Set a Practical Sale Price
We understand that as a homeowner, you want to get paid top dollar when you put up your home for sale. That, however, does not mean setting an unreasonable sale price, which could eventually result in your home sitting on the market indefinitely and depreciating while you wait.
Instead, here's how you go about setting a practical sale price. Check online listings for comparable homes of similar size and with similar features as yours in your local area. This should give you a pretty good idea as to how much your home is worth. An even more accurate way to go about it would be to get a CMA (Comparative Market Analysis) report.
Once you know how much it is worth, we'd suggest you price your home just a little under to attract buyers. For example, if your home is worth $500,300, list it for $499,000. The small price reduction will mean anyone looking for a home within $500,000 will see your listing.
2. Declutter and Clean Your Home
Now that you've decided on your sale price, it's time to get your home ready for showings. Begin by decluttering your home. Stowaway anything that isn't absolutely essential in a storage container. This will make your home look more spacious.
Next, get your couches, curtains, and rugs deep cleaned by professionals. Buy new ones if you have to. Make sure every nook and cranny of your home is spick and span.
We'd even suggest you invest in a home inspection by a professional from ASHI (American Society of Home Inspectors). This will cost you anything between $315 and $450 but is definitely worth the expenditure. This inspection will throw up any red flags with regards to plumbing damage, HVAC functionality, roof integrity, structural integrity, water damage, electrical systems functionality, and possible pest infestations.
Depending on how much you can afford to spend, address as many issues as you can. Make sure to keep dated receipts for all the repairs you make on your home. This will give your potential buyers less leverage during your final negotiations.
Add a fresh coat of paint to your home. A freshly painted home looks more welcoming. Also, pay attention to your front and back yard. Curb appeal plays a large role in home sales.
3. Have a Robust Marketing Plan
Once your home looks the best that it can, invest time and money to market your home.
The first thing you want to do is to hire a professional photographer to take alluring photographs of your home. What you need are professional photos showcasing the best qualities of your home for your listings.
Complement the photographs with a well-written, detailed listing description. Once again, try and focus on bringing out the best features of your home. Make sure to add details like the number of rooms and bathrooms, the square footage, any features that might add value, such as hardwood or natural stone floors, home automation, etc. Also mention how accessible your home by public transport and any neighborhood specialties that may be close by.
Getting your home listed on as many sites on the internet as possible is an important step. Sites like Facebook and Craigslist are great places to start listing for free.
A great way to get your listing on multiple websites, thus ensuring a better chance of closing a sale faster is to list on the MLS (Multiple Listing Service). The easiest way to do this is to pay an agent a few hundred dollars to generate a listing under their banner and put it up on the MLS. You will still have to handle all the showings and calls personally, though.
Physical signages are effective marketing tools as well. As many as 55% of all home buyers confess to having found their ideal home through signages advertising open houses or saying a house was for sale.
4. Show Like a Pro
Once your listings are up, prospective buyers and their agents will know you're handing the sale, not an agent. You'll need to work hard for them to have confidence that you can see the deal through professionally.
Start by making sure you're always available to take calls, be it late weekends or late evenings.
This flexibility ought to also extend to showings as well. Take time off from work to make sure you don't miss a single one. The more visitors you get through your front door, the more likely you are to find the right buyer.
Open houses are also a great way to get your house noticed. Make sure to advertise it well in advance, and in multiple places. On the day of the open house, keep refreshments handy, make sure your house is tidy and wear your best smile. Remember to keep pets and clutter away.
Before long, you ought to receive at least a few offers. If you don't, consider revising the sale price.
Always remember to keep a tab on all your visitors by taking down their contact information, maybe even seeing some id. This will help you secure your property, and allow you to shortlist people who come across as serious buyers.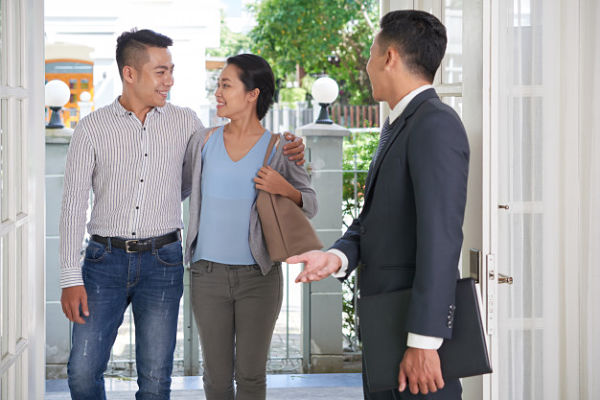 5. Consider Hiring Legal Counsel
Once you've received an acceptable offer, consider hiring a real estate attorney. You will want to make sure your prospective buyers have a pre-approved mortgage, or proof of income if they're paying you cash.
Plus, you will need help deciphering the mountains of documents, including disclosure statements and sale agreements that you will have to sign. You wouldn't want to be signing documents without knowing exactly what they say.
In fact, 21 out of 50 states have made it mandatory for real estate attorneys to oversee all real estate transactions including FSBO.
After you accept an offer on your home, submit the offer into escrow.
Make sure there are no unresolved issues with respect to the property's deed or title.
If you can convince your buyer that you've done a thorough job handling any red flags that came up during your pre-sale home inspection, there might not be another inspection. That being said, brace yourself in case the buyer demands one. Once negotiations are over, agree upon a closing date.
While you wait on your buyer to deal with his home loan and other details, it would be a good time for you to address any unpaid utility bills, property taxes, and settle HOA fees.
Review the final closing documents thoroughly before you sign them. There will be a host of documentation that you will need to bring for the closure, including the deed to the property, personal identification, proof of the mortgage closure, proof of repairs you've made on the house, details of the escrow account and the closure document.
Again, your agent ought to be able to help you deal with all these aspects.
6. Don't Forget Your Closing Costs
Selling a house by owner does still involve closing costs. These costs could add up to as much as 4% of the sale price and will include a 3% commission to your buyer's agent (if they hired one), your attorney's fees, escrow fees, transfer taxes, title fees and more.
Take Your Time and Make the Right Decision
For sale by owner (FSBO) is not everybody's cup of tea, considering the amount of effort required to see it through. So if it feels a little overwhelming, sit down and think about it. The savings and the sense of satisfaction you will have once the sale is complete will definitely make it seem like it's worth the toil. But then again, you wouldn't have to work half as hard if you just gave up 3% of the final sale price as a commission to an agent. Take your time and decide what works best for you.
And of course, if you are preparing your house for sale, take a look at our new tool to get started on the process!
A Detailed Look at How to Sell a Home by Owner
was last modified:
December 19th, 2021
by
Recommended