Want to add a new character to your room? You can try a textured ceiling, instead of slapping a coat of white paint, to bring visual interest. But, how to texture a ceiling? Don't worry, we have some steps and useful tips on how to texture a ceiling in this blog.
A texture adds a special touch to your home décor. Another advantage of a textured ceiling is that it helps camouflage any imperfections such as ceiling cracks or signs of water damage.
So if your flat ceiling is looking a little too plain, you can add a lovely texture to jazz up the room and make it stand out. For example, if you've seen a popcorn ceiling, you'll know the visual impact it has on a room.
Keep in mind that you can choose from a variety of techniques to create the texture you want. All you'll need is a mixture of paint and drywall mud. And of course, your vision as well as creativity.
For those who want to learn how to texture a ceiling, this step-by-step guide will help you navigate the home improvement project without sending your home remodeling budget through the roof.
The average texturing cost comes to $840 for a 500-square-foot ceiling. Most homeowners can expect to spend between $500 and $1,250.
Let's list the steps involved to texture a ceiling, below.
Cover up to avoid mud splatter or paint drips
You need to protect your furniture, flooring, walls, and other room fixtures with drop cloths. Make the space as empty as you can so you have room to move around and there are no paint splatters on your favorite things. Next, remove any ceiling fans, light fixtures, vent covers, and home decor items.
Use painter's tape to seal off the edges of the ceiling where they meet the wall.
Prime the ceiling before you texture it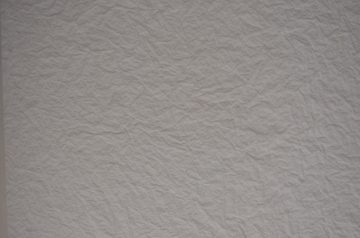 Although you might believe that because textured paint is part drywall mud, it will stick to any surface. But, that's not the case. Priming is still necessary for a quality finish. It will simplify the paint as well as texture application and produce long-lasting effects.
For your ceiling's texture, pick a paint primer that is similar to the color of the paint you'll be using. That is to say, you'll need a dark primer for dark paint and a light primer for light paint. Apply an even thin layer to the entire surface and let it dry completely.
Use pre-mixed textured paint or mix paint with drywall mud
Pre-mixed textured paint will work well if you're going for a subtle texture. However, if you want to add depth or create distinctive effects, you will have to mix paint with drywall compound – one part of drywall compound to ten parts of paint. This ratio is the general rule of thumb that most painting contractors abide by.
Pour the paint into a bucket and mix in the drywall compound till you get a batter-like consistency. If you're looking for a dense texture, you may want a slightly thicker consistency.
Apply texture to the ceiling
When applying the texture, it's always a good idea to begin in areas of the ceiling that will be the least obvious — either the room's darkest corner or the edge of the ceiling nearest to the door.
Regardless of the method you select your room design is bound to look unique. Make sure the style you create reflects the character of the space. The range of colors, designs, and effects is limitless. You can try popcorn texture, orange peel texture, knockdown texture, and what have you.
There are four main types of texturing techniques that you can use depending on the desired effect.
Subtle finish technique
Pre-mixed textures should be applied just like how you apply paint. Use a paintbrush to first cut in around the edges. Next, use a longer paint roller to apply the texture. Be careful to position it as close to the edges as you can. Use a special roller with its own texture to slightly enhance the effect. Don't be afraid to try new texture designs because you can always change it by adding another coat if you don't like the outcome.
Stucco finish technique
A stucco finish is popular with many homeowners. You'll need a damp sponge or towel, a wide compound knife, or a skip trowel if you've decided to go with a thicker consistency. Apply the mixture to the ceiling, one tiny part at a time, and then repeatedly dab the moist sponge or cloth for the desired texture. Repeat this procedure – all the while being cautious to prevent the pattern from becoming too uniform.
Popcorn finish technique
If you like the look of a popcorn ceiling, you'll need to buy a drywall texture sprayer. Besides, you'll require plastic sheeting to protect your walls and furniture from flying paint particles. You can choose the nozzle size and air pressure to match your desired design. Begin spraying by moving the sprayer across the drywall ceiling and making random patterns.
Artistic finish technique
If you're an enthusiastic DIYer, you may even try dramatic artistic designs. For example, a rose medallion around a chandelier or a lotus motif around the ceiling fan. You can use drywall mud and texturing combs anywhere from 3 to 10 inches long. The combs will help you apply drywall mud in thick, even, decorative stripes. Paint the entire ceiling when the mud is completely dry. It's always a good idea to read up on popcorn ceiling installation before attempting it.
Last thoughts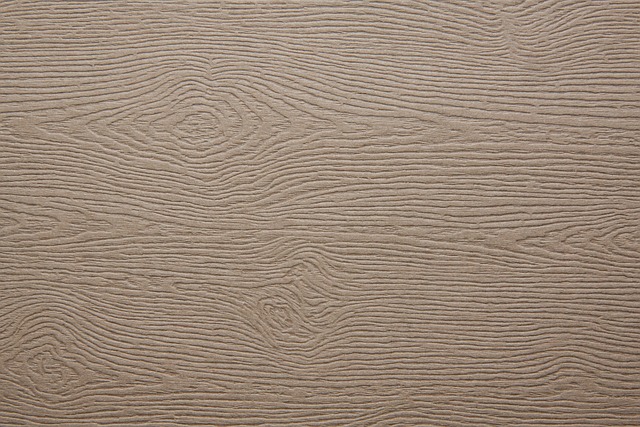 The ceiling's finish has a huge impact on a room's overall ambiance. A ceiling reflects light, making any flaws or seams visible. Although painting a ceiling white can conceal many small flaws, it's not always the best option for achieving the consistent finish you desire.
And, over time, even new homes start to show some ceiling cracks or imperfections. Adding a texture to your ceiling is the perfect solution to hide the cracks that may have gotten too unappealing. The good thing about a textured effect is that you can customize your ceiling design and color according to your preference.
Simple steps and tips on how to texture a ceiling
was last modified:
November 15th, 2022
by
Recommended