What is a HUD home inspection?
The Department of Housing and Urban Development (HUD) helps people needing financial assistance find housing that's affordable and livable. But, how do you determine which properties qualify for the HUD program? Well, it's through a HUD inspection.
A HUD home inspection assesses the housing unit to determine if it complies with the HUD's Housing Quality Standards (HQS). These standards ensure that the property is decent and safe. Simply put, a HUD inspection is a type of Real Estate Assessment Center (REAC) inspection that makes sure that all HUD-approved properties meet basic human needs.
This means that there shouldn't be any structural damage, leakage, water damage, decay, or termite damage. And, the property should have a kitchen and bathroom, working electrical wiring and heating system, as well as adequate square footage. Failing which, the property will fail inspection. It may pass only if it's suitably repaired and is in a good enough condition again to keep its occupants safe.
The passing REAC score for a physical inspection is 60 or above. A property that has an excellent score of 90 or above is inspected every three years, a real estate with a good score of 80 to 89 is inspected every 2 years while one with a score of 79 or below is inspected annually.
Who benefits from a HUD Inspection?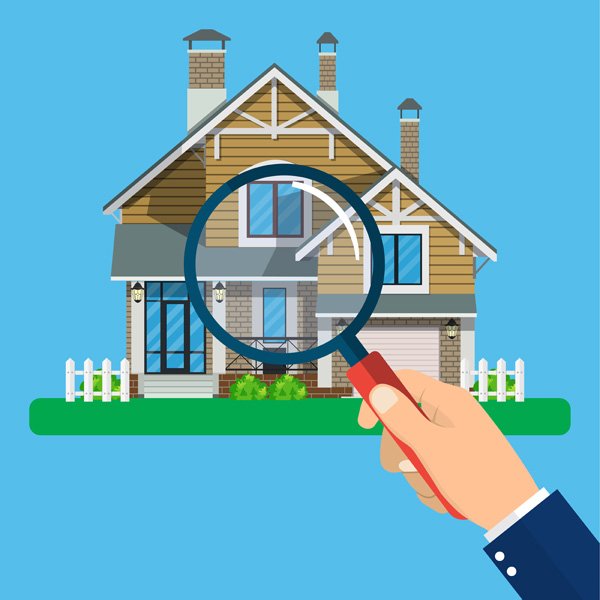 Buying a HUD home is for anyone who's looking to find a bargain on their new house. You can purchase a HUD-assisted home using an FHA loan from the Federal Housing Administration. A house inspection is a good way to find out if the particular property qualifies for a HUD program through a home loan.
Keep in mind that potential home buyers must be willing to take a risk on HUD-approved properties because they are sold in as-is condition. If you're buying such real estate, you should be willing to accept the possibility that it's a fixer-upper house.
Benefits of a HUD program
The HUD Section 8 program is a flagship housing assistance program by the federal government that ensures affordable housing for low-income Americans. It's an advantageous step for both the renter as well as the property owner. HUD helps subsidize rents for a tenant and ensures a homeowner of regular, monthly payments from their public housing authorities.
However, Section 8 housing comes with its fair share of challenges and government inspections. Fortunately, these Section 8 inspections can be a relatively straightforward, worry-free process.
HUD standards
HUD sets the minimum necessary standard of quality for the health and safety of residents. The HUD inspection checklist — regarding apartments, single-family homes, and shared housing — might not be high, but it's strict. And, only a thorough inspection can determine whether the house will meet HUD standards or not.
What does a HUD home inspection cover?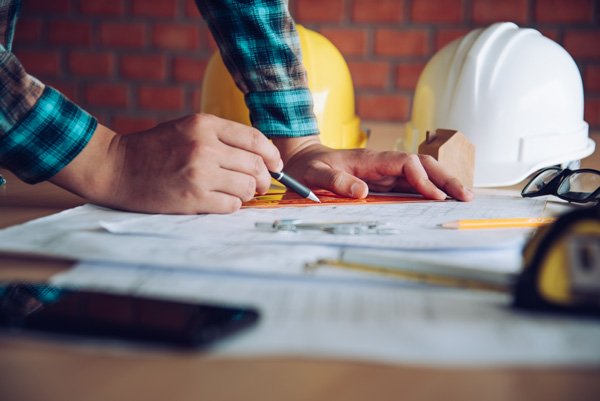 Most of the inspections for HUD homes look for basic necessities. The inspection process is mostly concerning the structure, safety, and sanitation of the property.
Here's a look at the HUD inspection checklist. The goal is to evaluate a home based on the same requirements. These include:
House structure and construction materials
Sanitary facilities as well as sanitary conditions
Water supply and air quality
Main access, space, and security
Food preparation and refuse disposal
Heating
Electricity and illumination
Presence of any lead-based paint
Site and neighborhood
Smoke detectors installation
The HUD inspector reports on these HQS and possible hazards — all the while exercising good judgment to decide whether or not any hazard is important to note. 
Read more: Pre-listing home inspection
Who can be HUD inspectors
The HUD inspectors may come from different backgrounds, but they have to complete the Uniform Physical Condition Standards (UPCS) inspection training. The training basically teaches the inspectors how to conform to HUD standards and gain inspection experience.
The training process is a somewhat lengthy process, with state deadlines to meet.
Last thoughts
Low-income housing schemes provide good opportunities to those who are in need of some kind of financial assistance. These properties might not be the fanciest, but they are quite livable due to the fairly strict requirements by HUD.
A real estate can qualify as a HUD-assisted property only if it meets these requirements. And that is determined by a HUD inspection.
Thanks to the Department of Housing and Urban Development, many low-income families are able to choose their own living arrangements, with dignity. They are able to find secure, safe, affordable housing through housing choice voucher programs.
What is a HUD home inspection?
was last modified:
March 28th, 2022
by
Recommended