All You Need to Know About HVAC Inspections
With winter just around the corner, it is absolutely imperative that your home's HVAC systems are ship shape. Winters and summers, when the weather is at its most extreme, are when we truly realize the impact and importance of a home's heating and cooling systems. The key to a healthy HVAC system is timely inspections so that repairs or replacement of moving parts happens before the system endures critical damage. Here's all you need to know about HVAC inspections, so you're aware of how to maintain your home's heating and air conditioning systems.
Why are HVAC inspections important?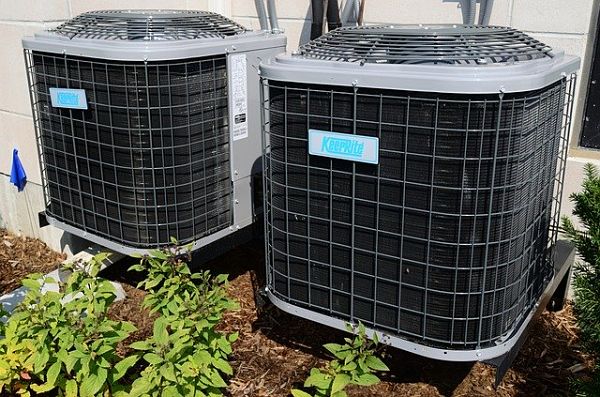 Getting your HVAC systems inspected means that you are aware of the health of your heating and cooling system. That way, you won't have to deal with sudden and unexpected expenses.
A well-maintained HVAC system will not only help you save money on your energy bills, but it will also maintain the indoor air quality in your home.
Home Renovation Cost Estimator
Sorry, we currently don't have that project at our disposal.
---
You can take a look at our most popular ones:
Water Heater Installation
Exterior Door Replacement
Install Recessed Lighting
Exterior Door Installation
Interior Door Installation
Interior Door Replacement
How much do HVAC inspections cost?
The average cost of an HVAC home inspection for a 1200 square foot home is around $325. The entire inspection process should take between an hour and a half to two hours.
Of course, the bigger your home is, the more time the inspection will take, and the more it will cost.
What happens during an inspection?
Here are the main things an HVAC technician will look at.
Check all the electrical components for shorts and make sure the voltage isn't faulty.
Make sure all the moving parts of the HVAC system are well lubricated and moving without any hindrance.
Look for blockages in condensate drains.
Check all the flues and vents are clean and vented outside like they should be.
Check for sagging pipes or vents.
Make sure the thermostat is calibrated properly and is functioning.
Inspect ducts for dust and debris build-up.
Check if the airflow is unaffected and even throughout the house.
Check the integrity and functionality of HVAC appliances.
Inspect functionality of the blower components.
Inspect efficiency of the heating system, including the heating mode and defrost cycle of the heat pump.
Check refrigerant pressure, and check refrigerant pipes don't have any leaks.
What does regular HVAC maintenance involve?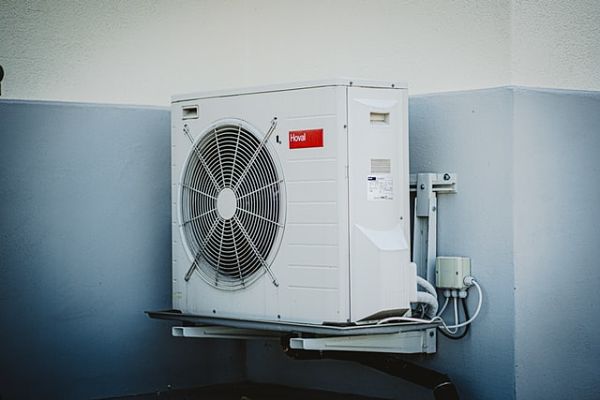 While an inspection will only show you if any parts in your heating or cooling systems need replacement or repairs, regular maintenance is what will keep your system functioning optimally. Here's what regular HVAC maintenance involves.
The air filters in your AC system and indeed, the resto your HVAC system, collect dust and debris on a daily basis. These filters are responsible for the air quality of your home. This makes it prudent to change these filters at least once a year and to clean them regularly.
If you don't clean your HVAC filters and change them on time, you will see a drop in the energy efficiency, air quality, and overall performance of the system.
Get an HVAC service professional to periodically inspect your system visually. A professional will be able to spot even minor variances that you may miss.
Get dust and debris cleaned from your HVAC vents, pipes, blowers, condensing units, and moving parts. A professional will know how to clean all the important parts of your system and make sure that permanent, corrosive damage is avoided.
A professional HVAC technician will check the performance of your thermostat and make sure that the settings on it match the actual temperature in your home. Any discrepancies will mean either the thermostat is faulty or your HVAC system is malfunctioning.
Get the condensate drain and heat pumps of the system flushed clean of any dust and debris to ensure smooth functioning. Debris build-up can cause clogs, which in turn will cause moisture build-up. Moisture build-up leads to excess humidity, water damage, mold, germ build-up, and poor air quality.
An important part of HVAC maintenance is making sure the electrical components and wires are all in good shape. This is important to not just ensure the HVAC system functions properly, but to also avoid safety hazards like electrical fires and short circuits.
HVAC professionals will carefully clean and lubricate the moving parts of the furnaces, compressors, and circulation units. This, again, is a surefire way of increasing the durability of your HVAC system.
The exhaust outlets of your HVAC system, such as your chimney flues and vents are important to make sure harmful gases do not build up in your home. A professional will clean these outlets of any debris, check for leaks and carry out minor repairs immediately to ensure they are in functional shape.
A must do to extend the longevity of your AC compressor is to make sure the technician checks the amount of refrigerant gas is optimum.
An equally important thing is to get the lines that supply gas to your furnace checked periodically and make sure there aren't any hazardous leaks. Similarly, there should not be any soot build up in the pipes. HVAC professionals will carefully check for damages and clean all of these parts.
What can you do yourself?
Most aspects of HVAC repair and maintenance should be left to professionals. There are, however, some simple things that you can do to keep your HVAC system in good health.
You can clean and change air filters yourself, especially those in your air conditioner.
Make sure there aren't any trees or tall shrubs around your air conditioning units outside your house to minimize debris build-up.
Clean the interior air vents periodically.
Looking for professional help with your home renovation project? Click here to find the best one near your area.
Read more: Things you should know about an HVAC system
All You Need to Know About HVAC Inspections
was last modified:
May 10th, 2021
by
Recommended