The Impact of COVID-19 on Remodeling and Construction Activities
COVID-19 has forced us to stay at home, change the way our homes are set up and work from our home offices if we are lucky, or even from our closets. Construction permits have followed suit and, just like real estate, the impact has been less severe than expected. Although, buying a new home has not demonstrated any real weakness yet.
At Kukun, we study these permits as we build solutions for the finance, real estate, and banking industries. And we've been examining the impact of COVID-19 on remodeling and construction activities across the country.
It is important to note that getting a construction permit or building permit is not a matter of choice; it's a legal obligation defined by each city. These rules and codes are set by the city planning department.
Be it constructing a new building, a room addition, a major remodeling/upgrade, or a demolition — a construction permit is mandatory and protects the homeowner and the community from faulty engineering and fraudulent contractors.
We selected 77 of the most active cities out of over 1,000 cities that we watch closely. Below, is an aggregate view of those activities since last December.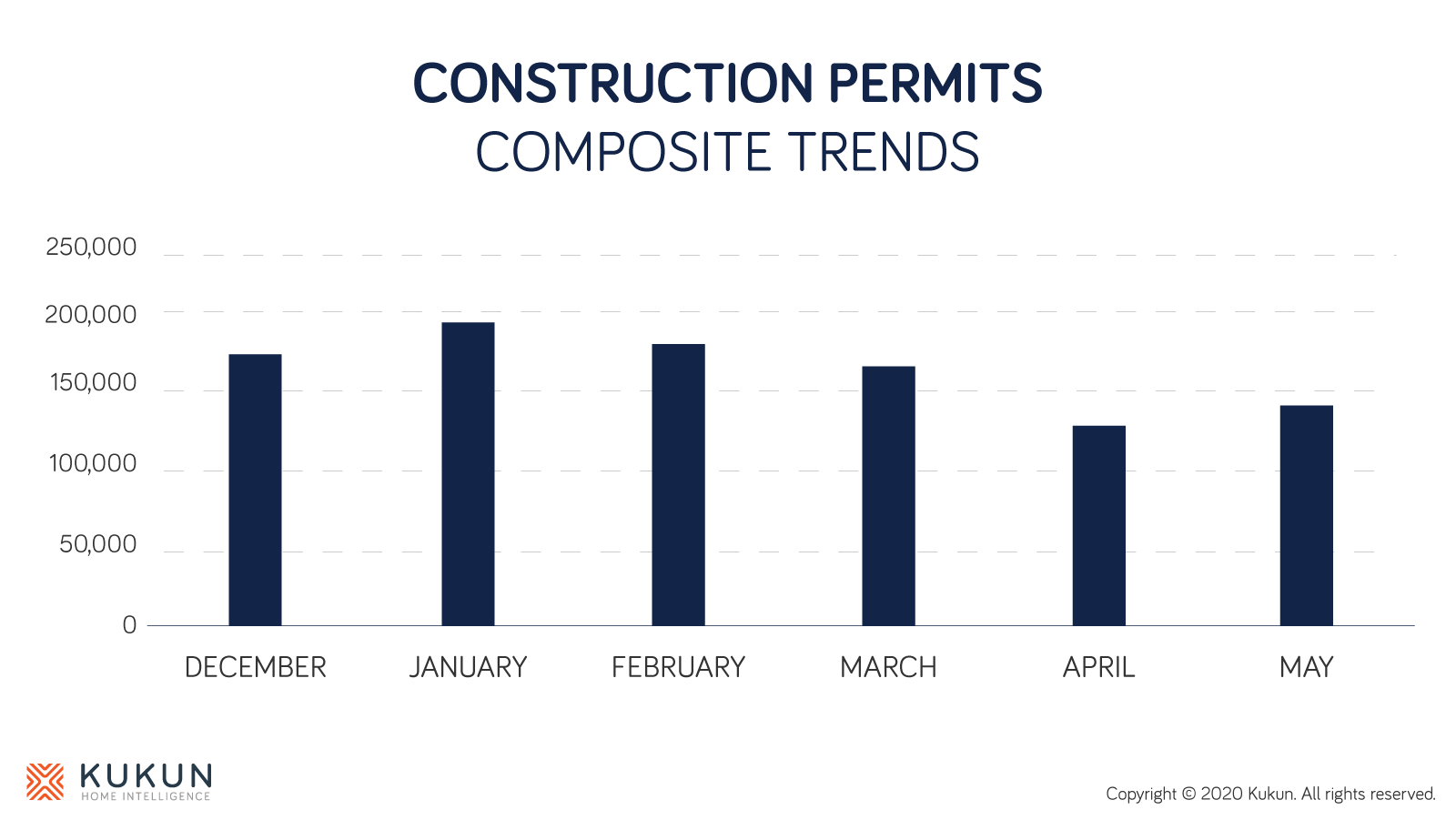 We then dug a bit deeper to see how the breakdown between the commercial and residential permits changes the trend.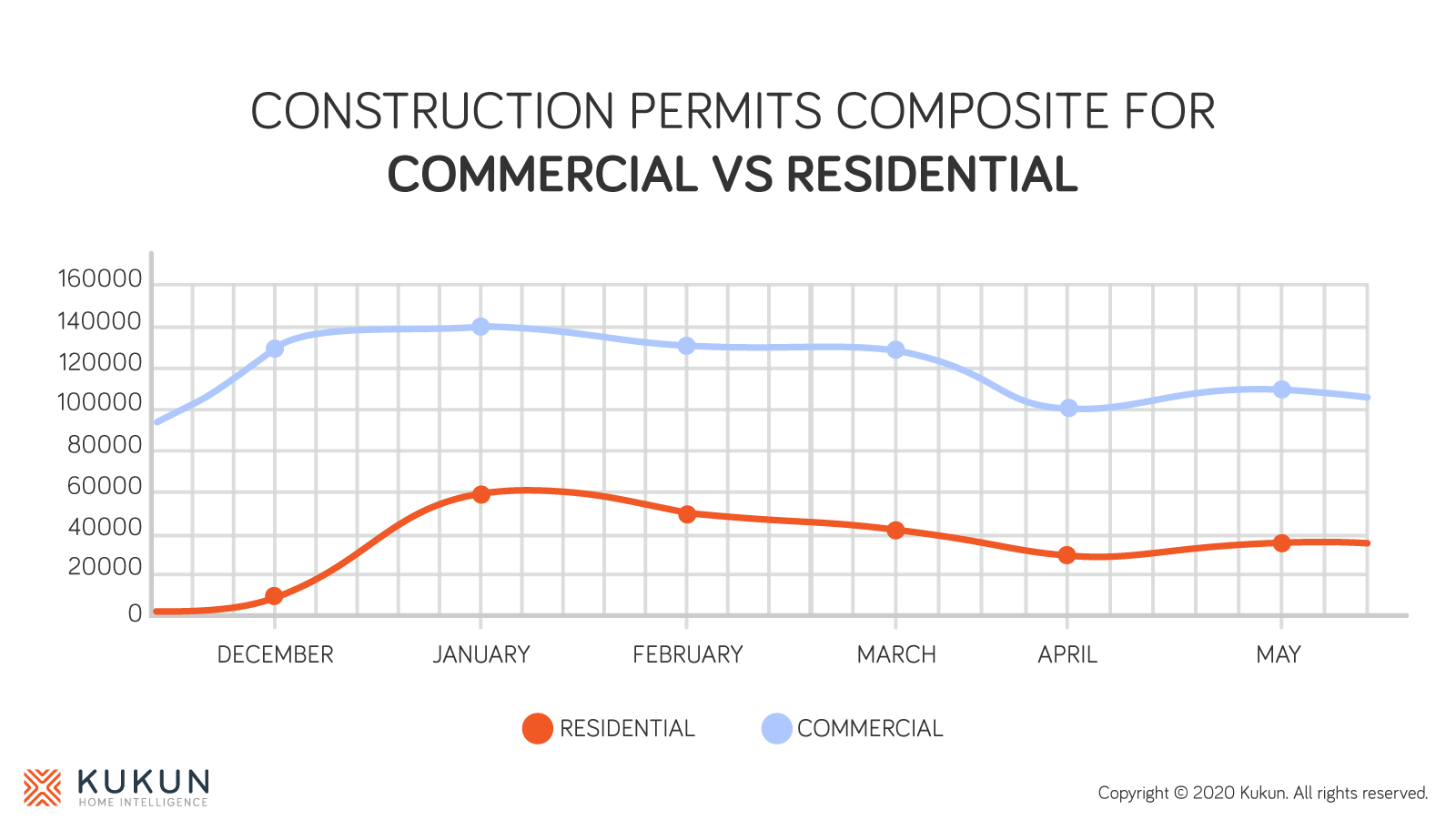 Overall, activities seem to be absorbing the impact and are starting to experience a bounce.
We also examined three of the early hubs of COVID-19 that saw a deeper impact, reflecting how those early cities had been hit harder. Other parts of the country should experience a similar but delayed trend. 
Read more: HELOCS during COVID-19
Seattle: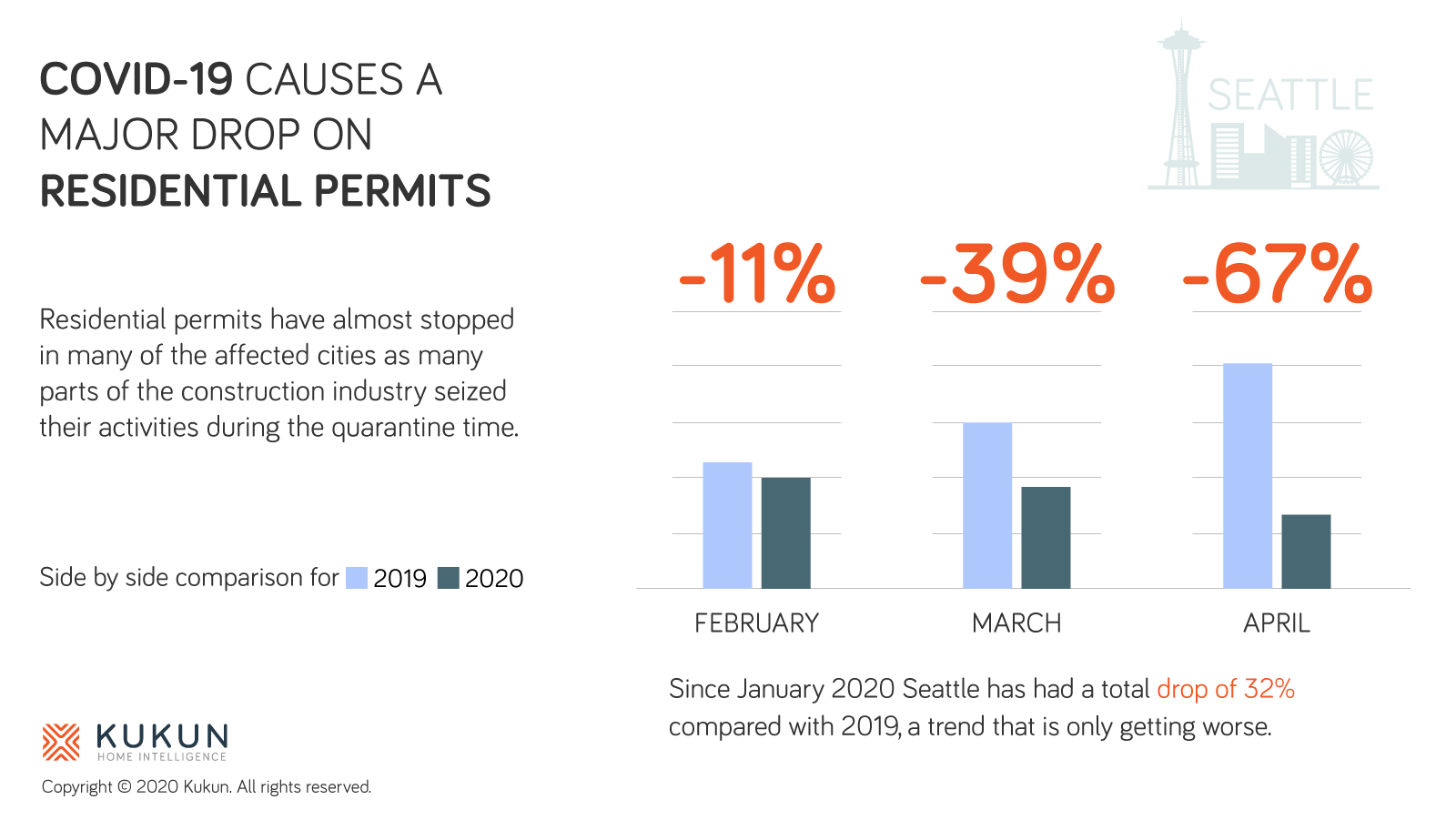 New York: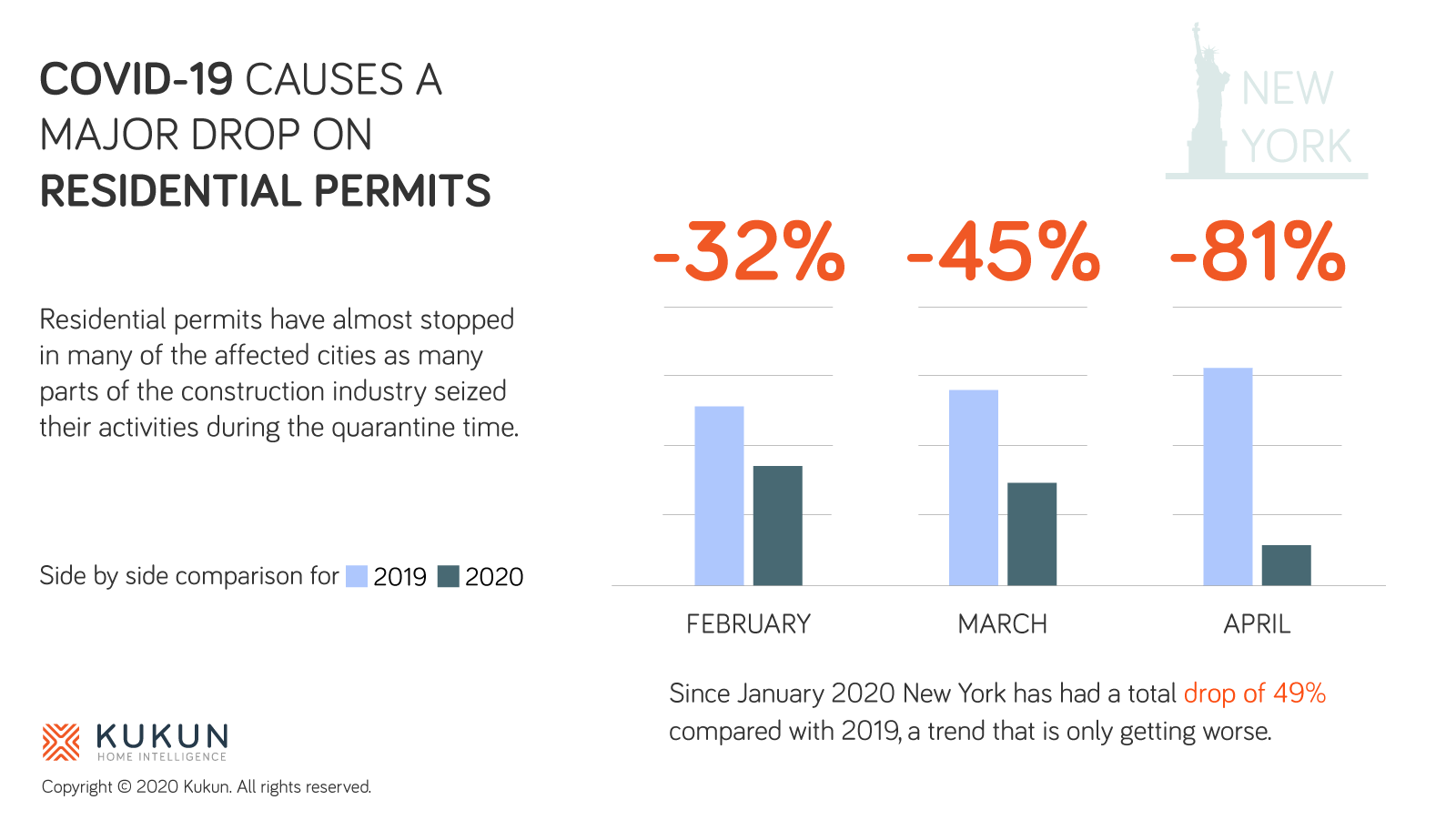 San Francisco: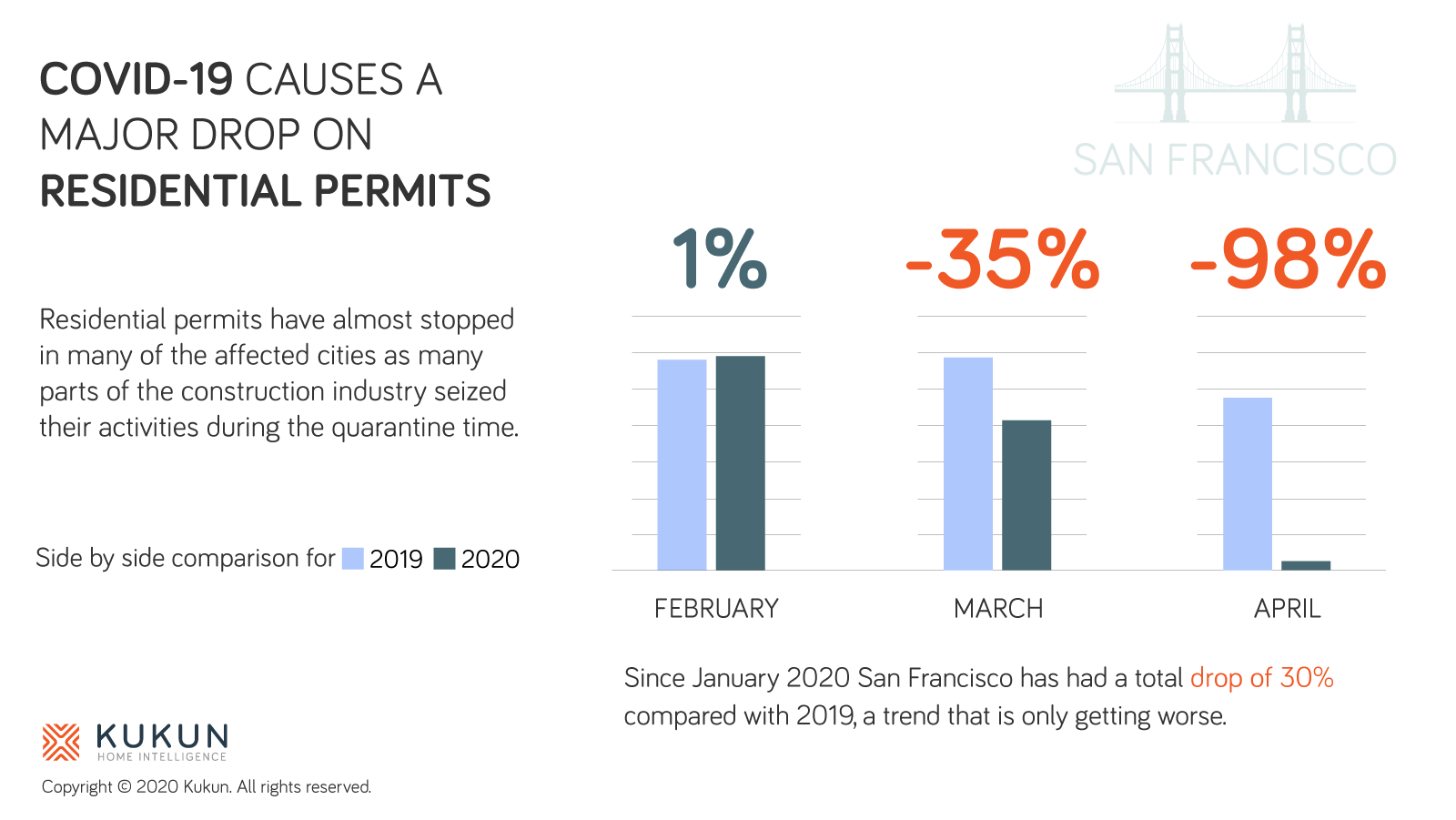 Read more: Are you really prepared for moving to San Francisco?
The Impact of COVID-19 on Remodeling and Construction Activities
was last modified:
November 18th, 2021
by
Recommended