Planning to buy a home through a loan, and have tons of mortgage questions to ask your lender? We understand your reservation. After all, home mortgages can be complicated as well as confusing. And, it's important that you understand your options well.
Knowing which mortgage questions to ask your lender, or which ones will your loan broker ask you, will empower you to make smart financial decisions.
To help you keep your head above the water and find the perfect financing solution to meet your needs, we've curated a list of the most important mortgage questions. We've divided them into two sections: the queries you will have and the ones your loan lender will ask you. So, let's begin!
Mortgage questions you must ask your lender
Here are some queries that you must ask your lender to address:
What is a mortgage loan, and how does it work?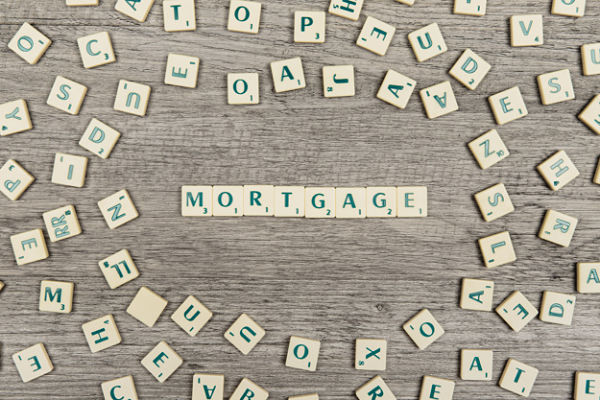 A mortgage is a type of loan. It's a legally binding contract whereby you promise to repay the loan in full, failing which your lender may repossess the property.
Most banks, credit unions, and nonbank lender companies provide mortgages. The lender you choose has a huge impact on your monthly payment and the total mortgage cost.
How much mortgage can I afford?
Ideally, your mortgage payment along with other monthly debts shouldn't be more than 36% of your monthly income. Keeping that in mind, a mortgage lender will tell you about the maximum amount you can borrow. It's always good advice to borrow less than you qualify for. That leaves some room in your budget if money gets tight in the future.
What are the types of loans available?
There are various types of mortgage loans depending on whether the rate is fixed or adjustable, the loan terms, or if it's a conventional loan or a government-backed loan such as a USDA or VA loan.
Keep in mind that most conventional loans require a higher credit score, but do not necessarily need mortgage insurance.
Which type of mortgage will be best for me?
The answer boils down to your finances and personal preferences. For example, you may like the predictable payments of fixed-rate loans or the fluctuating monthly payments of an adjustable-rate mortgage (ARM).
By the way, if your loan is ARM, do ask your lender some additional questions like how often is the payment interest rate adjusted? Or, what is the highest cap on the rate? Or, is there an interest rate lock?
With so many mortgage options out there, you can seek your lender's help in choosing the best one for you.
Here are the most common mortgage loan types:
Fixed-rate conventional loan
Adjustable-rate mortgage
Federal Housing Administration loan (FHA loan)
Department of Veterans Affairs loan (VA loan)
Ask your mortgage lender about the pros and the cons of each type of loan in light of your financial situation.
How do I qualify for a loan?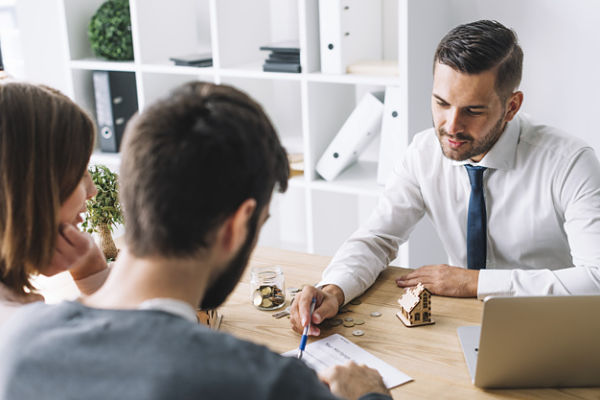 Mortgage lenders look at several factors, including your income, property, assets, and credit score to determine your loan qualification. A complete credit report gives them a good idea of your credit score as well as the existing debts.
Generally, the qualification baseline for most conventional loans is 620. Having said that, there are many lenders who are willing to give a loan to borrowers with a bad credit too.
Apart from the credit, your income is important to calculate your debt-to-income ratio (DTI). Most lenders prefer that your DTI is not more than 45%.
The lender will also look at your property, savings, and assets to make sure you have sufficient money for a down payment.
Can you apply for a mortgage without a credit score?
If you do not have a credit score, you'll need to go through a process called manual underwriting — an additional review with extra paperwork. As a result, your loan process might take a little longer, but it will be worth the wait. The first step is to find out if the lenders in your area offer manual underwriting.
What is my loan estimate?
A loan estimate is a complete breakdown of your loan costs plus closing costs. Legally, lenders must give you an estimate within three business days of your completed loan application.
Keep in mind that your actual mortgage costs may vary marginally from the lending estimate, thanks to third-party fees for title insurance, survey, and appraisal.
A loan estimate must include the basic terms and conditions of the mortgage as well as all costs associated with the loan.
What will be the down payment?
Ideally, most lenders require a down payment of 20%. However, there are some loans that offer qualified borrowers a chance to pay as little as 3% down, or sometimes no down payment at all! The best mortgage lenders will walk you through all the choices.
What are the current mortgage rates?
All mortgage lenders charge an interest — a fee in addition to the loan amount. And, mortgage interest rates may vary from one lender to another, sometimes even from one day to another. The lower the rate, the better it is for you. A good rule of thumb is to keep comparing daily interest rates to help you estimate your mortgage payment.
Will you charge an origination fee?
Origination fee is an additional profit for the lender. Also, do ask them upfront about any other lender fees and additional costs. It's crucial that you understand and know all the hidden costs before signing on the dotted line.
Read more: Mortgage broker vs loan officer
What will be my interest rate?
Lenders try to move the needle on your interest rate, but it's a good idea to get a ballpark interest rate that you'll qualify for. This is important because your payment interest rate will determine your monthly mortgage payment.
What is the annual percentage rate (APR)?
Your APR will incorporate all the embedded loan fees. Find out which lender offers the lowest fees for the same payment rate.
Did you know, you can buy discount points by paying some extra fees in order to lower your interest rate?
What will be my mortgage payment?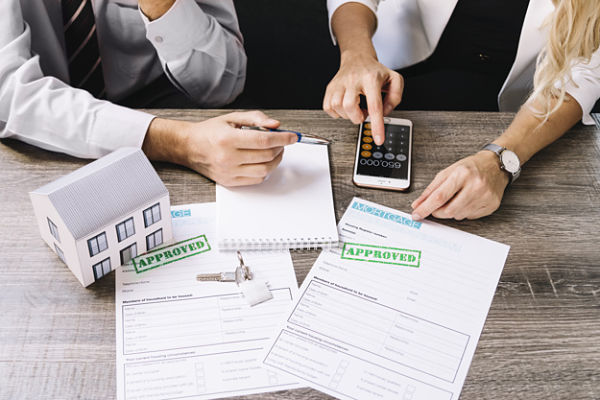 Needless to say, your monthly mortgage payment will depend on your loan amount, loan term, down payment, the prevailing interest rate, property taxes, and the insurance rates in your area. Your lender will help you figure out the total monthly payment.
Will you be doing a hard credit check on me, if so, when?
Knowing when the lender will perform a hard credit check, aka hard pull, will give you an advantage. Since such a payment history inquiry shows up on your credit report, you'll want them to happen within a short time frame of meeting different lenders. This will minimize the impact on your credit score.
What is private mortgage insurance, and can I avoid it?
Private mortgage insurance (PMI), is a type of insurance which ironically protects your lender while YOU pay for it. In case you default on your house payments, the mortgage insurer pays the lender a part of your mortgage balance. Generally, in cases where the down payment is less than 20% of the house's price, you cannot avoid paying for mortgage insurance.
Ask your lender about the mortgage insurance cost, if it's upfront or ongoing charge, or if there's any loan program that doesn't require mortgage insurance.
How do I pay off a mortgage quickly?
Every mortgage comes with a set term. If you decide to pay off the loan early (if you plan to move or refinance), the most important question to ask your lender is about the possibility of any prepayment penalty. Make sure there is no penalty.
To pay off your loan faster, you'll have to make larger or more frequent monthly payments. You can even choose to refinance your mortgage. Refinancing will also result in a lower interest rate, which means that you'll end up spending less over the life of the loan.
How do I refinance a mortgage?
If you're looking to refinance a mortgage — in a bid to lower your monthly payment, reduce the loan term, or get a lower interest rate — you need to know how to go about it. Your lender will be the best person to advise you. Generally, like any other loan, it involves a credit check, an appraisal, or paying closing costs.
How does a reverse mortgage work?
Reverse mortgage is an interesting concept whereby homeowners over the age of 62 can turn their positive home equity into cash. To clarify, equity in a home will be the difference between the house's worth and what's owed on the mortgage.
In such a mortgage, the lender pays the borrower a portion of their equity each month. However, the mortgage balance increases over time and is often paid off by selling the house.
Will I be updated on the loan's progress?
Once you begin the mortgage loan process, you need to be updated every step of the way. Ask your lender how they plan to do so. By email, phone, or an online portal? And, who will be your single point of contact?
You can compare lenders based on their answers and by how eager they are to meet your service expectations.
Mortgage questions your lender can ask you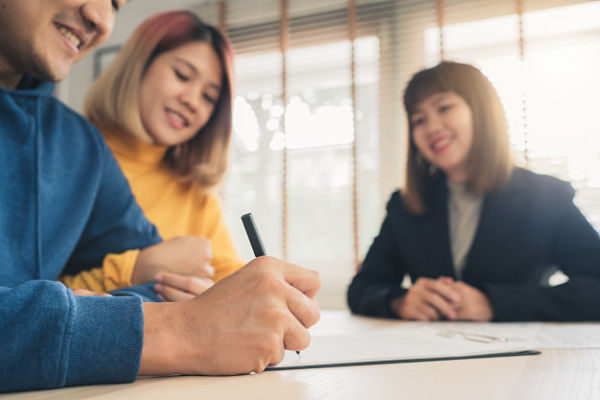 Here are some typical questions a lender will ask you:
How much money do you need?
Since lending money is a cautious type of business, lenders will try to evaluate you by asking you how much money you need. Basically, they're looking for signs of any weakness or lack of conviction. Make sure you're able to show them that you've thought this question through to the last dollar.
What is your credit profile?
This question (and its answer) can make or break your loan chances. Any credible lender will pull your personal as well as business credit report. A word of advice is that before meeting prospective lenders, you must first check your credit report yourself. That way, you can be prepared for what your lender will see.
Did you know, borrowers are entitled to a free credit report every 12 months from any of the major credit bureaus? Well, use that chance!
How will you use the money?
By asking this question, lenders are basically trying to make sure that you can pay back the loan. And, your investment is a wise one. They will further ask you if you're a first time home buyer or whether the mortgage is for your primary, vacation, or rental property). Your loan purpose will impact your mortgage.
Read more: What you should know before buying a vacation rental property
How will you repay the mortgage?
A lender is looking for more assurance that you will repay the loan. They'll want to see your assets, savings, tax returns, current as well as past loans, or any outstanding debts. At the end of the day they want their money back, right?
Some lenders may ask for collateral while others may ask for a personal guarantee on the loan.
Do you have the required mortgage documents?
Mortgage brokers will need to see the paperwork you've prepared to facilitate your loan.
Here are some crucial documents that they will ask for:
Your ID, including passport, driver's license, or birth certificate
Your pay stubs to gauge your current earnings
Tax returns to evaluate your overall financial health
Current bank statements, credit cards, or other loans as well as debts
Last words
Buying a home can be a stressful, even a tad scary, experience. Therefore, you want to make sure that you manage your mortgage with confidence. For that, you need to ask intelligent mortgage questions as well as answer your lender's questions smartly. And then, make an informed decision.
The All-Important Mortgage Questions You Must Be Aware Of
was last modified:
October 19th, 2021
by
Recommended