Kitchens are among the busiest places in any home, what with all the cooking, eating, and often, entertaining that goes on them. It is no wonder then that kitchen renovations are among the most expensive, with an average range of between $12,567 and $34, 962.
Water damage to kitchens is one of the main reasons why kitchens need to be renovated. In fact, water leaks from the kitchen are known to find their way to the rest of the home, increasing the damage.
Considering how expensive kitchen repairs can be, having homeowners insurance that covers the cost of repairing the damage is imperative, as is filing a claim as soon as the damage is noticed. In this informative read, we're going to discuss the process for claiming insurance when your kitchen has water damage.
What causes water damage in kitchens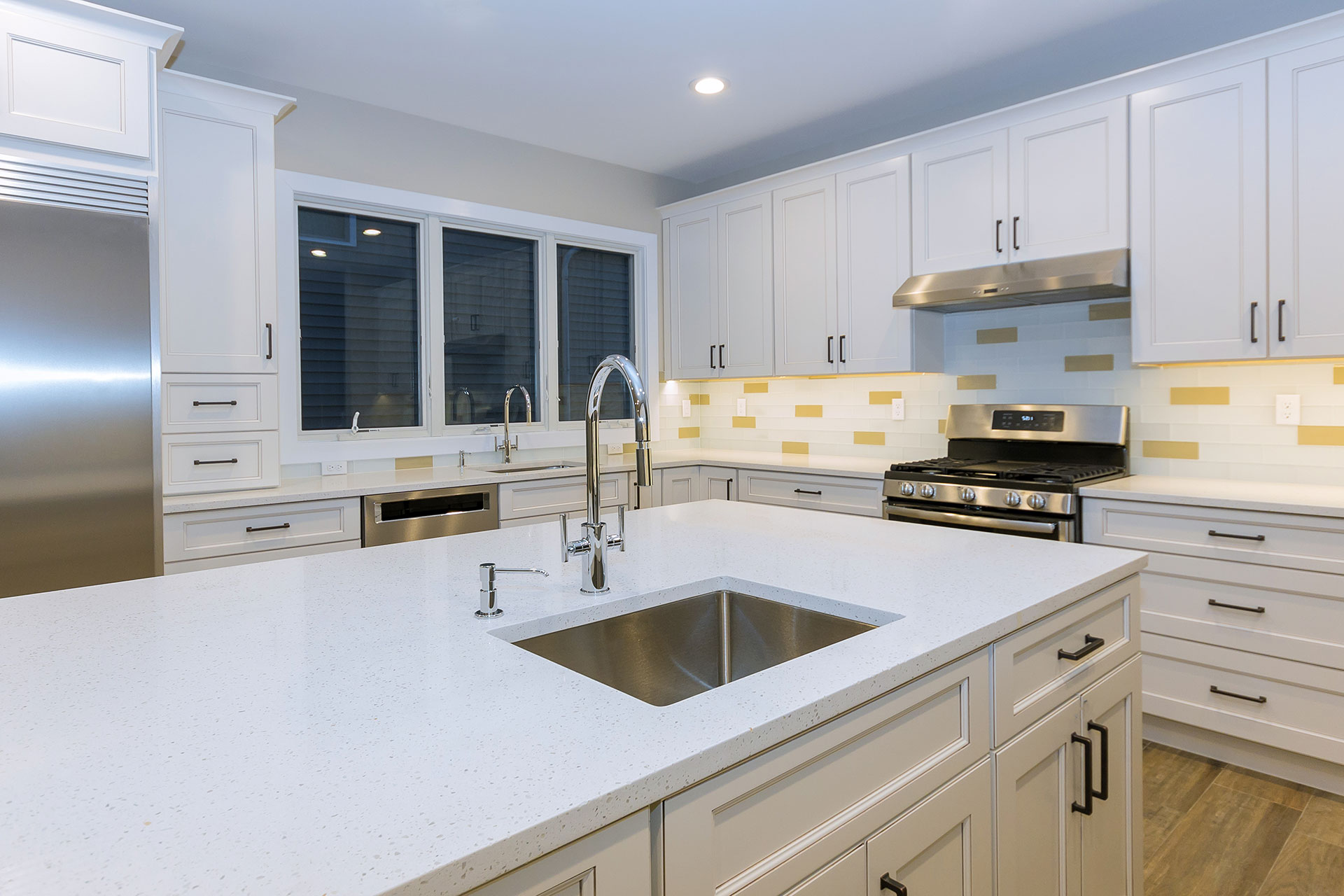 Invariably, water damage in kitchens is caused by leakages. There are seven sources to which most leaks can be traced. They are:
Kitchen faucets
Dishwashers
Kitchen sinks
Broken pipes
Refrigerators
Ice machines
Water heaters
What you ought to do if your kitchen has had water damage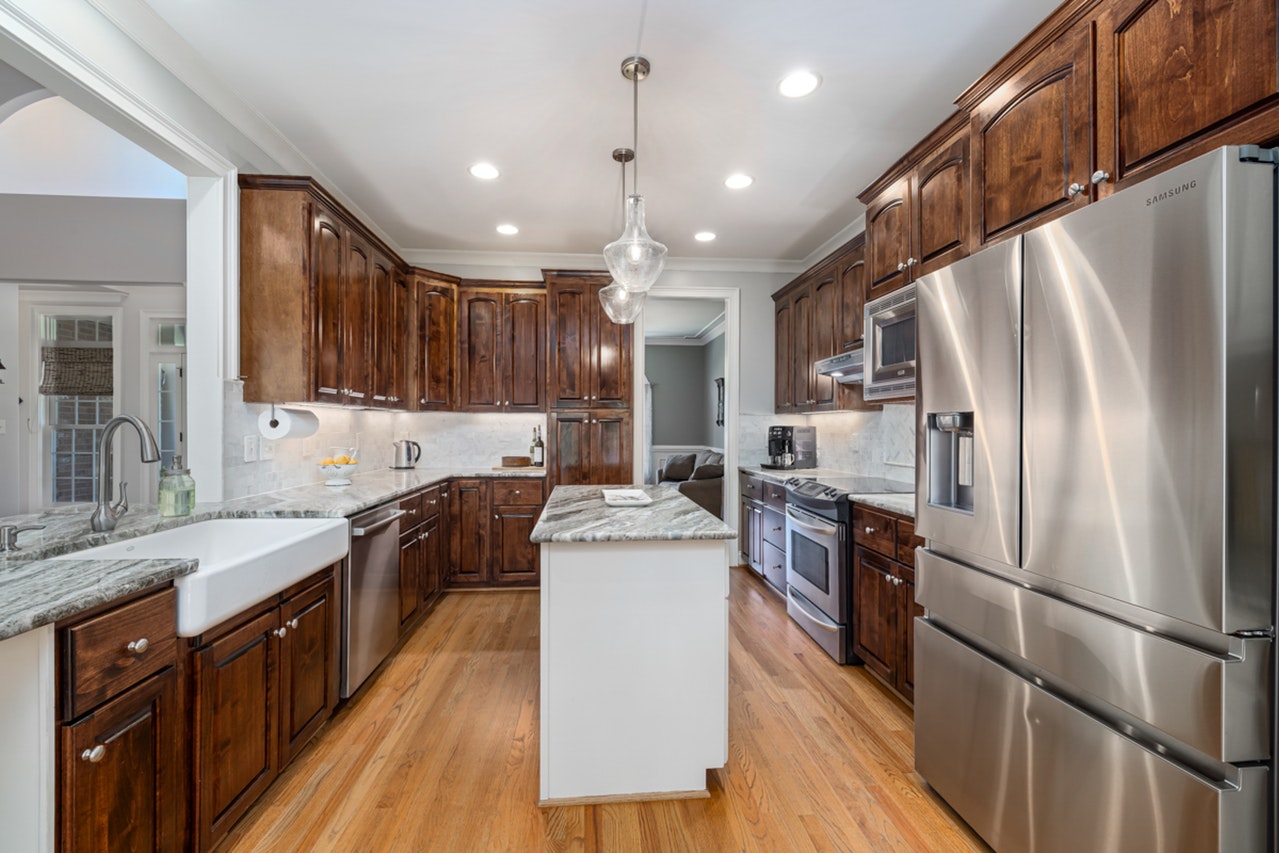 The first thing you ought to do if your kitchen experiences water damage is to call your insurance company and an insurance adjuster. Ideally, call a local public adjuster first to check the extent of water damage to your kitchen and determine if you have a valid claim before you call your insurance company.
You will need to have the following documents handy before you file a claim for water damage they are:
Contact information and name
The time and date when the damage occurred
A description of the damage
Proof that you own the damaged property
Proof the damaged property is covered by home insurance
After you have filed your claim, the insurance company will send their insurance adjuster to assess the extent of the damage and give you an estimate of how much the insurance company will pay you to cover the cost of repairing or replacing whatever has been damaged.
This is why it is advisable for you to call a local public adjuster before you file the claim. Otherwise, you will have no way of knowing if what is being offered by the insurance company is in line with the cost of repairs or not. A public adjuster will know exactly how to get the best settlement for their clients from insurance companies.
It is also important that you maintain all bills and documents related to kitchen repair costs, just in case you need to submit them as a part of the claims process.
Important first steps after your kitchen have had water damage
Call upon the services of a plumber to determine the cause of the leak.
Remove everything that is wet from the kitchen.
Open doors and windows to maximize air circulation.
Remove excess moisture from the air using a dehumidifier,
Pack up whatever was not damaged by the leakage.
Make a detailed inventory of the items damaged by the leak.
Call a water damage restoration company.
If the repairs require you to remove any insulation or drywall, be sure to take pictures of how they looked before they were removed and after.
Types of water damage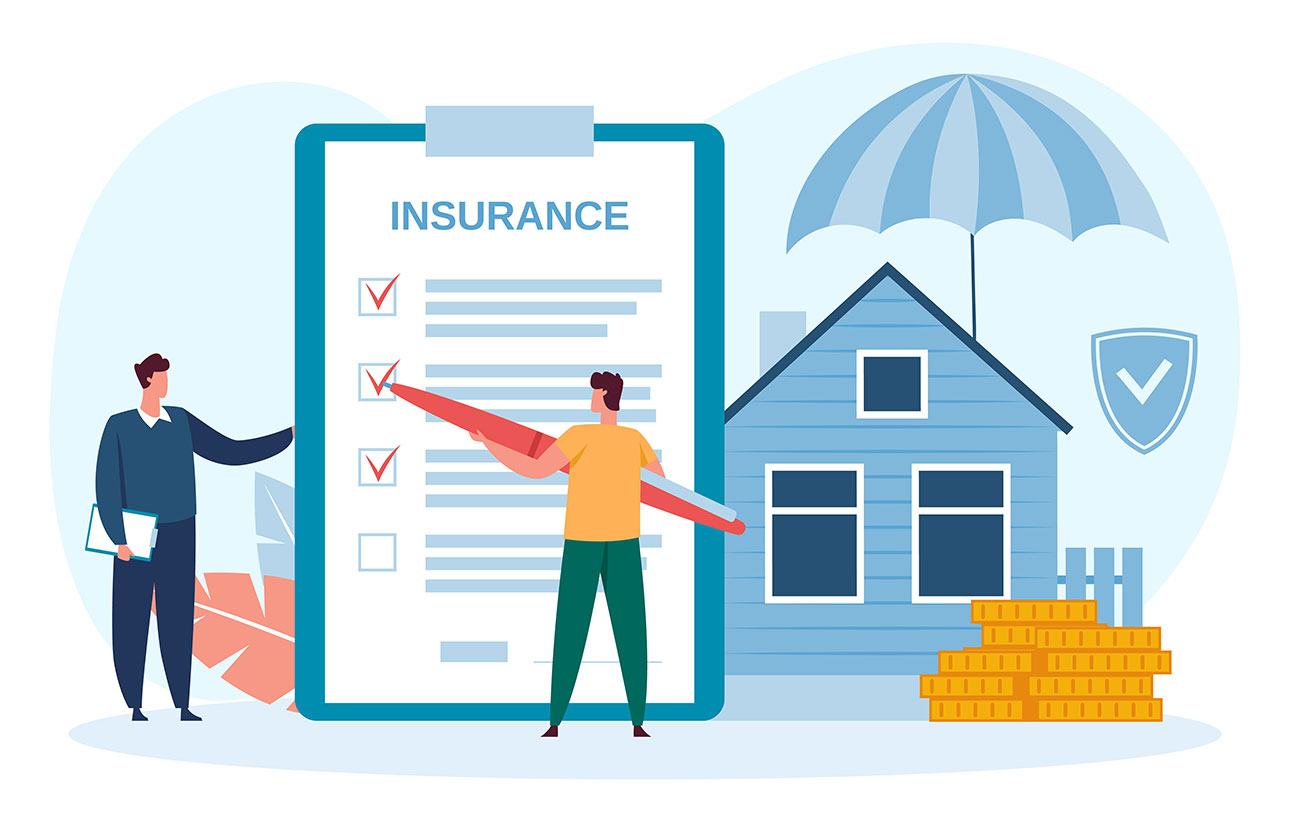 There are two types of water damage that we need to understand from an insurance perspective.
Sudden water damage happens unexpectedly and without warning. This means the homeowner has no time to prepare for the damage or to react to it. This also means the extent of damage caused is most often more extensive. Water damage resulting from sudden and accidental pipe bursts as well as natural disasters like floods come under this category.
The second kind of water damage is gradual water damage. This is the type of water damage that takes time to become severe, and in a lot of cases, does not come to the homeowner's attention until it is too late. For example, a slow leak can often go unnoticed until the pipe suddenly ruptures.
The following water damage is covered under a standard homeowners insurance policy:
Structural damage is caused by water, such as a damaged foundation or a leaking roof.
Property damage caused by water, such as damaged kitchen cabinets or ruined carpets because of a leak.
However, if the water damage was caused by negligence, then your insurance company will not pay for the damages. For example, if you have had a pipe that has been partially clogged for a period of time that you did not address and eventually lead to the leak, the adjuster will judge it as negligence. Such home insurance claims are usually rejected.
Tips to increase chances of claiming insurance successfully
Here are some tips to help when you file a water damage claim.
Accurately document the extent of damage caused by the water. The documentation should include photographs and videos of the affected area.
Get a professional estimate of the cost of replacing or repairing the damage.
Get a public adjuster to represent you.
Be sure to submit your insurance claim on time.
Maintain documentation and receipts of all repairs and replacements.
Read more: Tips to lower your home insurance bills
Make sure your home is insured!
Without homeowners insurance, you will need to bear the brunt of paying for all kinds of damages by yourself. And digging into your savings to pay tens of thousands of dollars all of a sudden may not always be possible. That is why it is important to make sure you pay your insurance premiums on time, so you can enjoy the security and peace of mind of knowing nothing can catch you off guard.
Insurance claim for water damage to kitchen
was last modified:
February 6th, 2023
by
Recommended