Renovating your house comes with a lot of benefits. It helps you increase your property's value, makes it more energy-efficient and you get to choose the design of your dreams. One thing that you mustn't forget when it comes to your home improvement project is getting the right insurance for the house being renovated. You'll need the best insurance coverage to protect your home during the remodeling process.
This special insurance for a house being renovated is a necessity. If you think that just having home insurance or a general contractor's insurance is enough, it's NOT!
If you rely only on these policies, it will make your coverage program inadequate — leading to unexpected cash outlays.
Do I need home renovation insurance?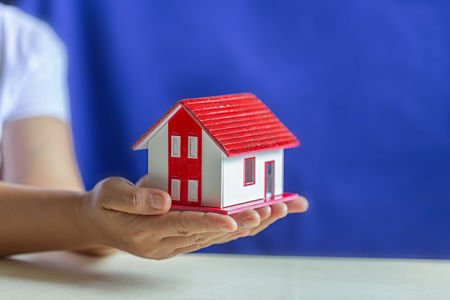 Yes. It's important that you keep your insurance coverage up to date. Especially, if you're planning a large-scale renovation — whether it's a kitchen remodel, a roof replacement, or a bathroom renovation.
Read more: Kitchen remodel financing & loan options
During a home renovation, you need to protect your home in ways that aren't covered by a standard homeowners insurance policy. That's why it's important to speak to your insurance provider before beginning the construction work.
Keeping your insurance company up to date and taking the required add-on coverages will help you remain insured even during your renovation. For instance, you will also want to protect your home and its belongings when your property is unoccupied for longer than 30-60 days — which is usually the timeline stated in a basic home insurance policy.
Read more: Tips for spending less on homeowners insurance
Do you need to tell your insurance company about the renovation?
Yes. Before you begin the remodeling project or even hire a contractor for the job, you must discuss it with your insurance agent. The reason is that, when you're planning to renovate your home, you may be looking at increasing its value. And, therefore, you may need to upgrade your existing homeowners' insurance policy to cover the increase in your home's post-reno value and liability.
If not, you may run a huge risk. Imagine, if something happens to your home — making it necessary for you to rebuild your home, you'll want to know that your insurance policy provides sufficient coverage.
Want to save money by getting the best rates on home insurance? You can use our new tool to compare rates from different companies and choose the best suited for you!
The American Institute of Certified Public Accountants (AICPA) strongly suggests that you tell your agent about the improvements you're planning. Plus, the additions in your policy. Especially, if it's a major project like adding a room, etc. They will advise you if you need to increase your coverage limits.
Even in situations when you plan a do-it-yourself project — with friends or family lending a hand — you should check that your liability coverage is up to date. You may run the risk of a lawsuit if someone who doesn't live with you is injured on your property. In such a scenario, you will need to raise the amount of no-fault medical protection on your homeowners policy.
Additional home renovation coverage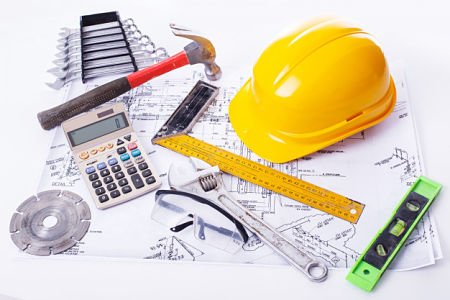 Before, during, and after a home improvement project, you'll need to take care of the appropriate add-on coverages. They will cover issues that a standard homeowners policy won't. For the best protection, consider adding the following additional coverage:
Dwelling under renovation coverage
This type of insurance protects the building materials while they're on your property or are en route to your home.
You can recoup the cost and replace materials if they're damaged or stolen during the renovation through construction material coverage.
You may also want to consider a foundation collapse coverage. It covers hydrostatic pressure — which can collapse basement walls or any other type of damage during home renovation or construction.
Vacant home insurance coverage
During a major renovation, chances are, you'll be living somewhere else and not in your house. A large-scale remodeling can last for more than 60 days. During this time, vacant home insurance will protect your house from the unexpected — even natural calamities such as a storm. 
Read more: What homeowners insurance cover
Contractors insurance coverage
If you're hiring professionals for your home remodeling, you need to make sure that they have the right coverages to protect both of you in case of an unexpected event or misfortune.
Your contractor (both general contractor as well as subcontractors such as an electrician, plumber, etc.) should have personal liability, property, and workers compensation insurance.
Otherwise, you may face a huge financial risk in case any of your contractors gets injured on your property. Such coverage will help protect you against a potential lawsuit.
Do not hesitate to ask your home remodeling contractor to provide you with a certificate of insurance. It's a good idea to make a copy of their proof of insurance for your records. Consider hiring a bonded contractor to cover any coverage issues that their commercial general liability policy might not cover.
Read more: What does contractors insurance cover?
Looking for a licensed home renovation contractor? Use Kukun's Find a Pro tool for the most reliable professionals!
Does homeowners insurance cover contractor damage?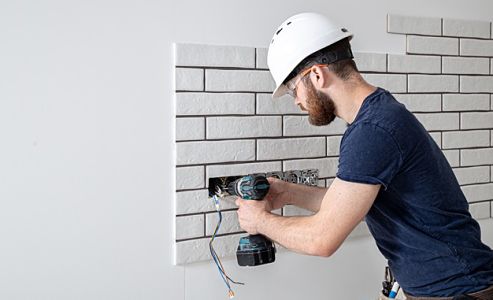 Yes. Your homeowners' insurance will typically help pay for repairs if a contractor renovating your home ends up damaging it. However, this type of insurance may not cover issues such as poor workmanship, delays, having a difficult contractor, etc.
How to be organized about insurance for the house being renovated?
As with any large-scale project, the organization is key. Here are some easy ways to keep track of your home renovation and your insurance coverages:
Have the required homeowners' insurance coverage in place.
Inform your insurance agent about your planned home improvements.
Ask how you can upgrade your standard homeowners' insurance to accommodate the changes.
Always have written proof of your contractor's insurances.
Make sure they have adequate personal liability insurance and workers' compensation coverage.
Remember to keep copies of your renovation contracts and payment details.
Keep receipts for building materials for your home renovation project.
Take photos before, during, and after the remodeling work to have a visual record.
Thorough documentation will help protect you against the many perils and hassles of a stressful home renovation project.
Looking for a home renovation loan? Apply for a loan through Kukun's easy loan options.
Key takeaways
Planning a home renovation is easier said than done. Hiring the right contractors, applying for the right financing plan can give you sleepless nights if you're not careful. Before you begin with the project, remember to make your home insurance carrier a part of your preparations.
The fact is, your house improvements and upgrades will boost your home's value in all likelihood. The last thing you'll want is to be underinsured with inadequate home insurance coverage — leaving you vulnerable to losses.
You deserve the home that you've dreamt of. Getting the right insurance coverage will protect it during and after its construction. And, will take you a step closer to your dream house.
Read more: Why do you need personal liability home insurance
Is insurance for a house being renovated necessary?
was last modified:
September 20th, 2021
by
Recommended