Estimate
Estimate the cost of your construction project
Estimate
Carving out the time needed to explore the diverse world of digital marketing for contractors can be hard, especially when you already have plenty on your plate (maybe a little too much?). Writing blogs, managing social media, and building a powerful web presence sounds great in theory, but you likely want to know that the time investment won't be wasted.
Why Do You Need a Web Presence as a Construction Professional?
While word of mouth and physical advertisements (signs, banners, graphics, etc.) are still valuable, the world is undeniably online. Even when a home or business owner asks colleagues or family for a recommended builder, they likely will do it on social media. Or, even before that, the process may begin with a web search (59% of consumers start their search for local businesses online). This has replaced the yellow pages of decades past, offering the shortest route from needing a service to finding a qualified professional.
Building a web presence allows you to be the professional they find. And, if you offer a well-developed, engaging online presence that answers their questions and shows an interest in service, why would they look any further?
TIP: Join the fastest growing marketplace of home renovation professionals, homeowners and commerce for free.
What Exactly Is SEO, and How Do You Make It Play On Your Team?
If you own or manage a business today, you likely have heard the term "SEO." As a refresher, it stands for "search engine optimization." While it has many, many aspects, it essentially encompasses the practice of making sure your business is on the very first page of search engine results, if not in the first few results shown.
This is not a process that happens overnight. Building a powerful web presence calls for more than a fleeting interest in SEO, and requires consistency more than almost anything else. Consistency with what, you might ask? This is a hugely important question and has a multifaceted answer.
Social Media Marketing for Contractors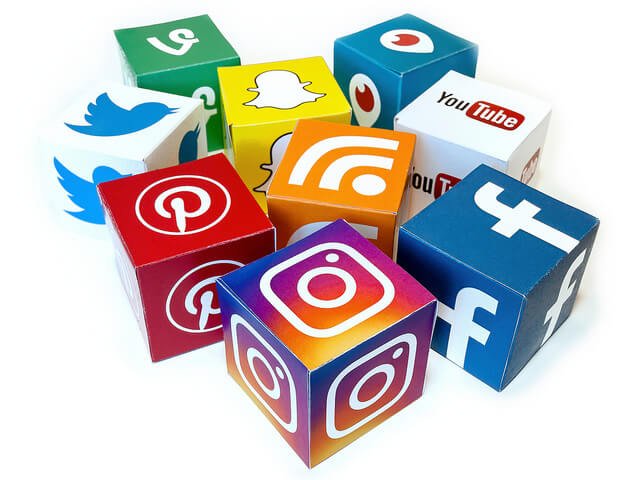 Social Media Mix 3D Icons – Mix #2, by Blogtrepreneur on flick – howtostartablogonline.net [CC BY 2.0]
Social media offers a dual benefit: maintaining active profiles can add SEO strength, but it also is a way to directly connect with both your active and potential client base. Here are a few quick tips to help you develop the most beneficial social media strategy possible:
Post frequently – A couple posts per month simply isn't enough. Try to share something every day or two if at all possible, or at least once per week.

Facebook

especially is a go-to

resource for consumers looking at small, local businesses

.

Offer value – Social media isn't a place for direct sales and promotions except on rare occasions. Let your posts be a window into your world; share photos and videos of projects you are working on, unique problems you've solved, or helpful tips and ideas that showcase your expertise. Avoid generic material or forgettable content like "Happy Monday" memes.

Use humor – Whenever possible, let your sense of humor come through. Social media is not a black-tie affair; let the real "you" shine and people will respond well.

Share content – Original content is fantastic, but if you find a helpful article or blog posted by another industry professional, share it on your account. Give the source credit, and they may just return the favor as well.

Quality over quantity – Don't cast a wide net with social media outlets. In other words, don't do very little on too many platforms (Twitter, Instagram, Youtube, Facebook,

Google+

, Pinterest, etc.). It's better to do one or two well than spread yourself too thin.

Where are your customers? – Where does your client base spend the most time? Go where they are, then engage with them there.
Content Marketing for contractors
Content marketing, social media, and SEO all are interconnected. They're the tread on your tires, so to speak, allowing you to get traction in the digital world.
Your content marketing strategy should ideally include:
Consistent, high-quality social media posts

Blogs that address common questions your clients have, share tips and information, showcase your projects and offer company updates and news

Earning and showcasing reviews from clients (this is called "social proof")

A well-developed, modern website that represents and explains your services well

Consistency, consistency, consistency
What Is PPC?
PPC (Pay-Per-Click) is a very useful tool for improving the visibility of your business and services online. While you can certainly allocate a large budget to PPC if you would like, it doesn't require a huge amount of money to yield wonderful results.
How does PPC work?
Developing a campaign begins with determining a list of keywords that clients are likely to use that could lead to your business. For example, if you specialize in building and remodeling, you might generate your PPC campaign around keywords like "home remodeling cost, building, kitchen layouts, custom cabinetry," etc… You then would pay to have Google share an advertisement for your site when a search is made based on the particular keywords that you have stipulated. If the advertisement is clicked, you will pay for that click.
It's important to build your PPC budget based on how much money a lead conversion could yield. In other words, don't pay more for advertising than is worthwhile compared to how much you can realistically expect to receive for your services.
The key is to start small, and constantly test different campaigns to see which yield the best results. And, if one PPC campaign is no longer relevant (maybe because it's a seasonal service), you can freeze that campaign and invest those dollars in other keywords.
How Do You Know What's Working and What Isn't With Your Digital Marketing?
As we mentioned above, a big part of content marketing is finding what works and what doesn't. So, how do you know?
Google Analytics

– This is one of the major, go-to tools for online marketers. Since Google makes the online world go round, it makes sense that their chief tracking program would be invaluable for analyzing the traffic on your website, identifying the different demographics finding your material, monitoring interaction with your buttons and links, and more. It takes time to become familiar with Google Analytics (there are a lot of components), but it's worthwhile.

CallRail

– If you would like to keep tabs on measuring the lead conversions that occur through phone calls, programs like CallRail can be a huge help. And again, to use more basic terms, these tracking tools are designed to allow you to understand what you are doing well online, causing your phone to ring, and which areas of your online marketing are falling flat.
Stick With It!

We know firsthand that as a busy professional it can be hard to invest the necessary time in digital marketing. We also know, however, that it can be a rewarding and profitable process, and is completely necessary given the world in which we live. Rather than see it as a chore, remind yourself that it's a real opportunity to connect and that every sentence (or dollar) you dedicate to your web presence has the potential to yield valuable results.
Internet Marketing for Contractors and Construction Professionals
was last modified:
July 20th, 2021
by
Recommended for you