A brief introduction to group homes
Taking care of a special needs person can be a difficult task. Not only do they often require constant monitoring and attention, taking care of their needs on a day-to-day basis can be mentally and physically stressful for the family members who are primary caregivers. Round-the-clock home care is not something everyone can afford, at an average cost of $16,320 a month. Fortunately, group homes are a lot more affordable, although it means the person in need of the care will not be able to live with the family.
What is a group home?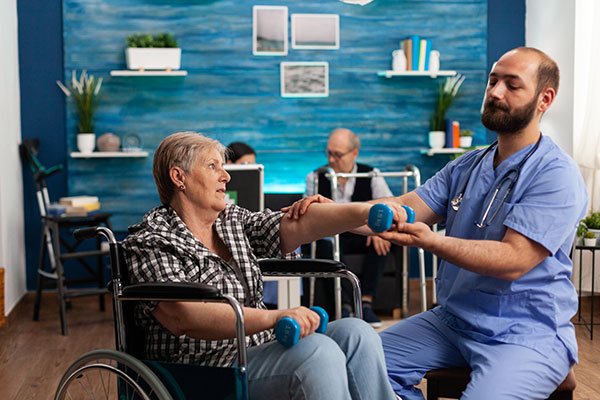 Group homes are residential care facilities that normally house six or fewer people in need of special care per unit, and are staffed 24 hours a day by trained caregivers. Any home can be converted into a group home, and this makes them a part of the community.
There are different types of group homes. Some of them provide care to differently-abled adults and the elderly. These people may have mental or psychological disorders or may have physical handicaps. Other group homes provide care to teenagers and young adults dealing with issues like developmental disabilities, eating disorders, substance abuse problems, or self-harm tendencies. In the case of children, group homes are also sometimes used as transitional residences before being shifted to foster care. In the case of older adults who have been discharged from prison or from substance abuse programs, halfway houses may also be called group homes.
Most group homes are standard single-family homes that are purchased by the administrator of the group home and then customized to fit the needs of the intended residents. From the outside, group homes are indistinguishable from other homes, except for conveniences like wheelchair ramps.
Group homes can be found in all types of neighborhoods, irrespective of the socio-economic demographic living there.
While group homes are mostly known to provide long-term care to their residents, be it medical or mental health care, children are often rehabilitated well enough to rejoin their families. It is also not uncommon for young adults to gain the skills needed for independent living and get reintegrated into society.
Read more: Remodeling tips for secured senior living homes
Origin of group homes
The origin of group homes can be traced to the closure of psychiatric hospitals as a result of the deinstitutionalization movement in the 1960s and 1970s. Those with intellectual disabilities that were discharged from these hospitals needed a place where they could live and recuperate. The aim was to provide them with the least restrictive environment and to try and reintegrate these individuals into normal society, reducing the stigma people had about interacting with these individuals as a result. The group home setting was to replicate that of a family home as much as possible.
Another primary aim of group homes is to engage residents to become as independent as possible. This is done by encouraging them to participate in cooking meals, money management, house cleaning, laundry, social interactions, and other daily living skills. They are also encouraged to maintain personal hygiene, shower regularly, dress, eat and take their own medication.
Most group homes are privately owned and can be either non-profit or profit-seeking organizations. However, grants have been available to them since 1963 thanks to the Community Mental Health Centres Act. A majority of them receive state and federal funding in the form of Medicaid Home and Community Based-Waiver.
Read more: Aging in place home modifications
Group homes vs Assisted living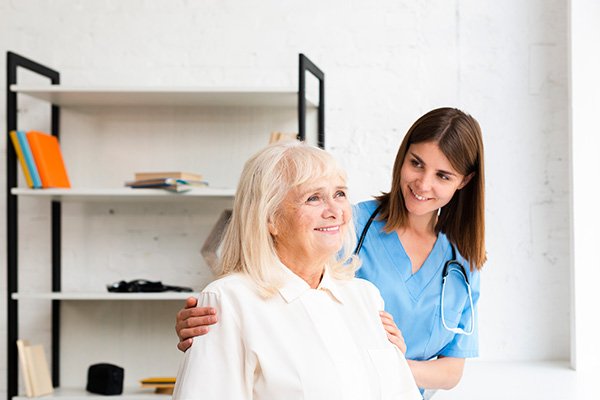 One of the most commonly asked questions is, "How different is a group home from an assisted living facility?" Well, here are some of the differences between the two.
Group homes have a much smaller attender to resident ratio as compared to assisted living centers or nursing homes. This means group home residents get more personalized levels of care, as it becomes easier for the caregivers to notice mental or physical changes in the residents faster.
On the downside, the smaller number of residents in a group home setting means fewer or limited choices when it comes to social interactions.
Meals in group homes are home-cooked, and since there aren't more than five or six residents to feed, can be personalized. This is not possible in assisted living facilities.
While the homely environment of a group home can be comforting to some, it also offers less privacy than an assisted living center would.
While the staff members in group homes are trained professionals, and most homes do tie up with an easily accessible medical center, the chances of having a doctor or trained nurse on site all the time are very unlikely. This makes them less than ideal choices for those with serious medical conditions.
Group home programs are definitely a lot more affordable than assisted living facilities. However, they also offer fewer amenities in comparison.
Why group homes aren't welcome in all neighborhoods
Not In My Backyard (NIMBY) is the reaction a lot of group homes get from their neighbors. A lot of people are uncomfortable with the idea of a group home being present in their neighborhood. They see it as a threat to the security of the neighborhood. Some feel the presence of a group home will cause property values in the area to drop, and that the homes themselves represent a lower quality of living. 
Read more: PHIMBY movement
Most psychologists feel that people lash out against group homes due to prejudiced attitudes, fear, distrust, and sheer ignorance. Legally, group homes do have some protection due to provisions in the Fair Housing Act of 1968. However, growing dissent makes it more difficult to reintegrate residents of these homes back into society. And as more psychiatric hospitals continue to close due to the deinstitutionalization movement, the need for more group homes keeps growing.
Read more: Aging in place 101: Updates for seniors' homes
A brief introduction to group homes
was last modified:
February 3rd, 2022
by
Recommended