How to Invest in Real Estate: 5 Easy Ways to Get Started
Every investor is aware that the best way to turn high valuation investments is by making long-term investments which have beneficial turn over's and high rates of return. While the investment market might fluctuate, the value of a property is on a constant rise despite the minor setbacks it faces from time to time.
With a global wave of programs aimed at infrastructural development, investing in property is always recommended. If you're a first-time investor in real estate, you will be wondering how to start investing in real estate in a safe yet fruitful manner.
Everyone needs advice on how to make the best possible investment, so here are the 5 basic steps to get you started with real estate investments.
Know your finances, know your financial goals
It is quintessential to know your finances before you start speaking to property dealers about making investments. Knowing your budget and sticking to it is one of the first steps in making a sensible investment.
Here, knowing your investment goals is equally crucial because the type of investment you make is directly proportional to the return on investment.
Some people invest in commercial or rental properties to get a monthly return, while some invest by purchasing at lower prices and selling when the property market is at a high. The best way to start investing in real estate is to invest according to your financial goals.
Read more: 10 Lethal Mistakes to Avoid on Your First Real Estate Investment
Information and awareness is key
Knowing the market is fundamental when it comes to making the right investment. Do your homework before you make any sort of investment. At the end of the day, you are the one making the investment and you cannot blame a quick scheme or a real estate agent if your investment crashes.
Research about market trends yourself even if you have already hired someone to do the research work for you. Before purchasing a property, get a professional to appraise the property to ensure you are not paying more than required.
Read more: Real Estate Marketing Trends That You Need to Know
Better late than never
Never make a hasty decision just because you think you might be running out of time. The best way to start investing in real estate is by investing at the right time. The rule of thumb is to remember that investing in a property is a business decision, so don't make it an emotional decision. Invest on the basis of the rate of return, profit, and stability of investment.
Just because you read a book or an article on how to start investing in real estate doesn't mean you need to rush into any investment. Be clear about how much you want to invest, what kind of property you would like to invest in and when the market is just right for you to make this investment!
Start small, think big
As a first time investor, start by investing a small amount of money in a well-thought-out investment. Worst case scenario – you might lose out but that will ensure you will make an even better investment the next time. Of course, if all goes according to plan, you will get high returns which you can use to reinvest.
Crowdfunding is a new form of investing which allows you to invest a small share of a property through a crowdfunding platform.
The returns might not be as high but the knowledge is highly valuable. The best way to start investing in real estate is growth investment, which means you take your profits and reinvest them and the cycle continues. Don't save your cash for a rainy day, save your property for the storm!
Read more: A Newcomer's Guide to California's Orange County Area
Always have a backup plan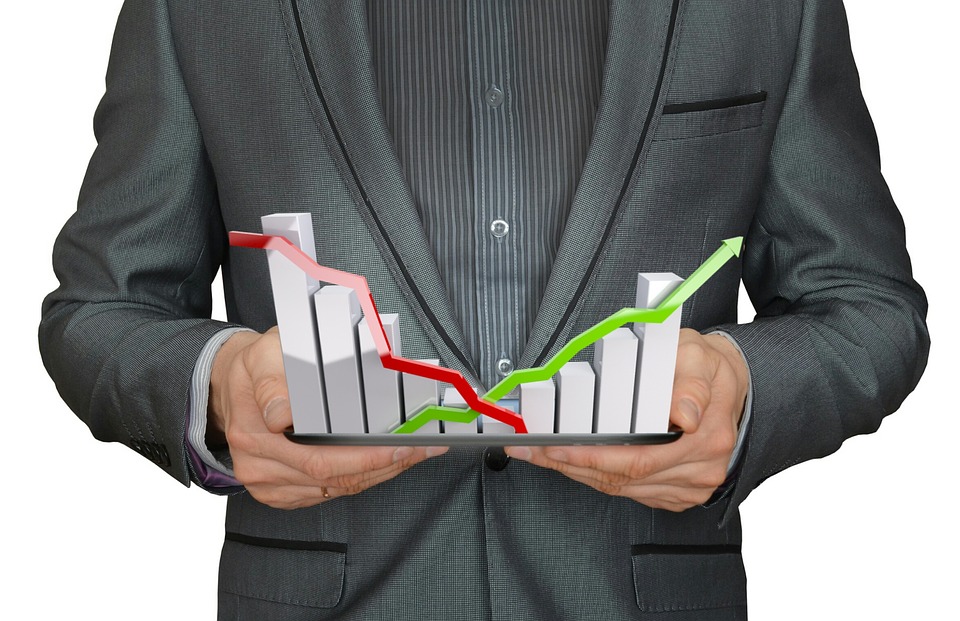 Even the best of best investments can go wrong, so always have a backup plan. At the end of the day, you don't want to have your investments down in the dump so as soon as your market research indicates that it is time to pull out your investment, pull the trigger.
If you think the property market has fallen too low to pull out, start renting out that property or put it up on a website like Airbnb to ensure you're making money. If you have one airtight plan, make sure you have 3 exit strategies!
At the end of the day, real estate investments require constant knowledge about the market and the changing trends. Property values can fluctuate because of economic, political and even social causes so it is essential to be well aware of everything that is going on in the market.
Once you have learned the basics of how to start investing in real estate, you can conquer the real estate market with knowledge, awareness and airtight plans with foolproof exit strategies. Don't be afraid to make mistakes as long as you learn from these mistakes, but don't give up. Buy the property of your dreams to create the life of your dreams.
Read more: Follow These Real Estate Investment Tips to Succeed
How to Invest in Real Estate: 5 Easy Ways to Get Started
was last modified:
May 17th, 2022
by
Recommended