Is it worth investing in real estate this year?
Investing in real estate can offer you both immediate income as well as long-term appreciation. If planned right, real estate investing can be really lucrative. It can help in diversifying your existing investment portfolio besides being an additional income source for you.
Of course, the complete aftermath of the coronavirus crisis remains to be seen in the real estate market. Amid social distancing, closures, and increasing unemployment, home sales may see a decline. It may affect the way people buy and sell real estate — but that change may be only short-term.
In fact, if you're planning to invest in real estate, now might be the right time. While the year has had some financial ups and downs, you might make a solid profit from selling or renting out an investment property. Investing in real estate almost always ensures long-term returns. Plus, it has a much lower risk than say the stock market.
If you too are a keen investor but don't know where or how to invest in real estate — this guide is for you. We'll talk about some of the best ways to make money in real estate, with their pros and cons.
Read more: 10 lethal mistakes to avoid on your first real estate investment
How do I start investing in real estate?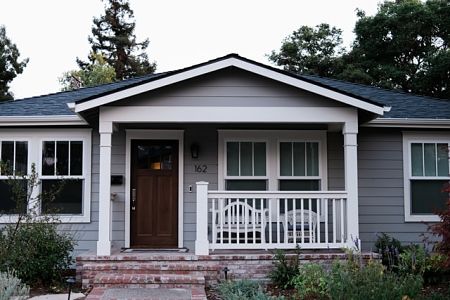 A real estate investor has a lot of options besides owning physical assets in the form of residential or rental properties. Here's a look at some of the ways in which an individual investor can begin their property investment journey.
Rental properties
Buying rental properties can be lucrative for people who have renovation or do-it-yourself (DIY) skills. And, have the patience to manage tenants. Also, this type of real estate investment strategy requires substantial capital up-front to finance the maintenance costs. Or, even to cover the vacant months. You'll need reliable financial services to provide you the required funds.
Pros
Source of regular income as property value appreciates
Maximizes capital
May cover tax-deductible expenses
Cons
Managing tenants can be tedious
There's a chance tenants may damage your property
Any period of vacancy will result in reduced income
Read more: HELOC on rental property: A complete guide
Real Estate Investment Groups (REIGs)
Through real estate investment groups (REIGs), you can own a rental real estate without the hassles of running it. Of course, investing in REIGs requires a capital cushion and good financing.
In a typical REIG, a company builds a set of apartment blocks or condominiums which allows real estate investors to buy through the company, and form an investment group. The lease of the unit is in the investor's name.
The company manages the living spaces, handles maintenance, advertises vacancies, and even interviews the tenants. In exchange, the company takes a percentage of the monthly rent.
Interestingly, all the units contribute a part of the rent to guard against occasional vacancies. So, even if your unit is empty, you'll receive some income.
Pros
More convenient than owning rentals
Ensures income and appreciation
Cons
Risk of vacancies
Similar fees as mutual funds
Dependency on the property managers
Read more: Know about insurance and apartments
House flipping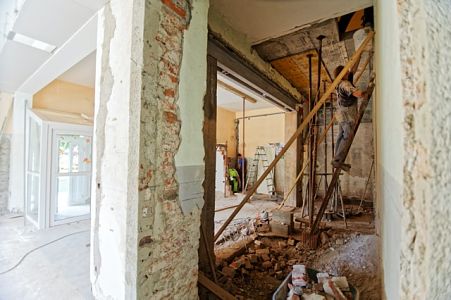 House flipping is a good choice for people who have experience in real estate valuations, marketing, and home renovations. Most real estate flippers look to sell an undervalued property profitably in less than six months. If they are unable to do so quickly, they will have to pay a hefty mortgage on a property over the long term. This could lead to snowballing losses.
A house flipper may buy a reasonably priced property and add value by renovating it or may choose to sell it the way it is — depending on the type of property it is and its cost.
Pros
Capital investment for a shorter time period
May offer quick returns
Cons
Requires really good market knowledge
May be a little unpredictable source of income
Read more: Important tips and facts on flipping houses 101
Real Estate Investment Trusts (REITs)
A real estate investment trust is great for investors who want portfolio exposure to real estate — but without a traditional property transaction.
In a typical REIT, a corporation or trust uses the investors' money to buy and operate income properties — both residential and nonresidential investments, such as malls or office buildings. The trust has to pay 90% of its taxable profits in the form of dividends in order to maintain its REIT status. That way, the corporation avoids paying corporate income tax like other regular companies. Plus, since REITs are highly liquid, you won't need a real estate agent and a title transfer to help you cash out your investment.
Pros
Dividend-paying stocks
Tends to be long-term
Cons
Leverage of traditional rental real estate does not apply
Online real estate platforms
These online platforms are beneficial for those who want to jointly invest in a bigger commercial or residential deal. This type of real estate crowdfunding connects investors with real estate developers. Of course, capital is required but not as much as in the case of buying a property outright.
Pros
Allows diverse investments — single projects or multi-projects
Not much capital needed
Cons
May be illiquid with long lockup periods
High management fees
Is real estate investing worth it?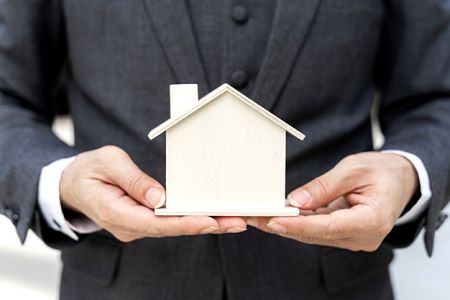 Real estate has the potential to provide you with a steady income and build wealth. No wonder, buying real estate is an investment strategy that's lucrative for most. Real estate investing can improve your portfolio's risk-and-return profile, offering you competitive risk-adjusted returns. Moreover, the real estate market is less volatile as compared to equities and bonds.
Unlike stock and bond investors, real estate owners can buy a property by paying a portion of the total cost and then pay off the balance over time — with interest.
Read more: Buying a home or commercial real estate?
Advantages of real estate investing
Lower risk than the stock market
You can expect a steady cash flow and long-term returns most of the time
Good tax breaks on expenses, mortgage interest, depreciation, and property tax
Disadvantages of real estate investing
A drawback of investing in real estate is illiquidity. It's not easy to convert an asset into cash or vice versa. Moreover, a real estate transaction can take months to close, unlike a stock or bond transaction. As with any kind of investment, you need to keep your expectations realistic. And, do your research before making any investment-related decision.
Read more: Ways to invest in real estate
How much money should you have before investing in real estate?
In most real estate investments, you will need a significant amount of money depending on the total property price and the way you're going about it. For example, you'll require a minimum of $20,000 upfront for a property that's valued at $100,000. Plus, you'll have to factor in the closing costs, which run around 5% of the purchase price. Moreover, if you want to get the property in rentable condition, you'll need to spend some more money on it.
Keep in mind that a traditional mortgage usually requires a 20% to 25% down payment to purchase a property. Real estate flippers and landlords sometimes take out second mortgages on their homes in order to make down payments on additional properties.
What is the average income of a real estate investor?
The easiest way to make money in real estate is through appreciation — an increase in the property's value realized at the time of sale. A residential and commercial real estate can appreciate in value depending on its location, development, and improvements.
The average real estate investor salary can be between $70,000 and $124,000. Of course, the remuneration can vary depending on the type of investment, a number of deals per year, the time spent on improving properties, and the value appreciation.
Which city is best for real estate investment?
Real estate can be a smart investment provided you know exactly which homes will give you the most profit when it's time to sell. You can increase your chances of a successful real estate investment by targeting the right cities across the United States. Some of them offer better opportunities for real estate investors. The five best cities for real estate investment this year are:
City
Median house price
Median monthly rent
Reasons for profitability
Orlando, Florida
$231,000
$1,486
Most-visited tourist destination in the U.S.
Fastest-growing metropolitan
Atlanta, Georgia
$190,000
$1,434
Increase in population
Newer jobs
Las Vegas, Nevada
$296,730
$1,107
Growing population
Charlotte, North Carolina
$252,438

$1,259
Increasing home values
Dallas, Texas
$215,000
$1,624
Populous metropolitan area
Other cities that give profitable returns on real estate investment include Columbus, Phoenix, and Houston.
Read more: Best neighborhoods in Houston
Key takeaway
When investing in real estate, your goal should be to put your money where you're guaranteed good returns in the future. The profit you make should be enough to cover the risk you take, the taxes, the utilities, maintenance, and home insurance you pay.
A real estate investor can make money by becoming a landlord (for rental income), a house flipper, or a member of publicly traded vehicles such as REIGs and REITs. If you too are planning a property investment to get good returns, choose the best option you can afford.
Read more: A look for housing market
Is it worth investing in real estate this year?
was last modified:
October 28th, 2022
by
Recommended