We all know asbestos in homes poses a major health risk. A lot of older homes have asbestos in multiple parts of the home. But is asbestos removal covered by home insurance? And if it's not, why?
Is it covered?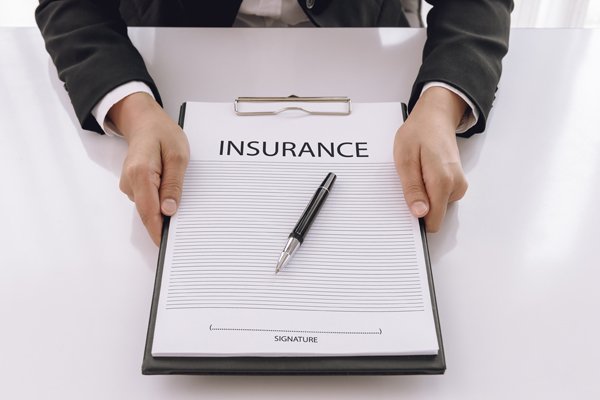 Well, the short answer is that most home insurance policies do not cover asbestos removal, even if you have covered perils. This is because most policies have an exclusion for pollutants including asbestos, fuel, and chemical spills.
The other reason asbestos removal isn't covered is that it is an extremely expensive prospect, both for the homeowner and the insurance company. Including asbestos removal as a part of homeowners insurance would mean insurance companies would need to increase the insurance rates. The reason the removal of asbestos is so expensive is because of the specialized training and equipment needed for the process.
Most homes built before the 1980s are bound to have asbestos in them. However, considering asbestos exposure is dangerous only if asbestos fibers are inhaled, you ought to be out of danger as long as the asbestos in your home is stable and safely tucked away behind your walls.
Are there exceptions?
There is one exception where your homeowner's insurance policy may cover the cost of asbestos removal. That is if your home sustains considerable damage due to a covered peril, and part of repairing the damage includes safely removing asbestos from your home.
For example, if a fire breaks out in your home and damages your walls, exposing the asbestos-filled insulation behind them, your insurance policy may need to cover the cost of all the repairs, including removing the asbestos insulation and whatever particles you may have been exposed to.
What is asbestos and why is it dangerous?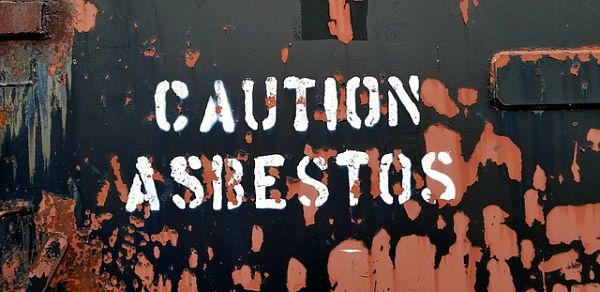 Asbestos is a natural mineral that was commonly used by the construction industry. The reason asbestos gained popularity as a building material is because of its resistance to high temperatures and fire. As a result, asbestos was added to everything from paint and insulation to vinyl floor tiles.
However, studies in the 1970s and 1980s found that inhaling asbestos posed serious health risks and could even cause lung cancer.
It was during the 1980s that the carcinogenic effects of exposure to asbestos were properly identified. This means that most of the older homes built before 1980 will have asbestos in some form. However, that is no reason to panic. You would need to inhale asbestos fibers, which are released only when the material decays or is damaged, and inhale those fibers for months or even years before any actual damage is done.
This means that unless the asbestos in your home is actually damaged, you do not need to bother with removing it immediately or worry about your health being negatively impacted. However, that also means you need to be extra careful while remodeling or renovating your home.
For example, if you have a popcorn ceiling, it is possible that your ceiling tiles have asbestos in them, and unless you drill into them or do something to damage the asbestos, you're absolutely safe. But if you do need to remodel, it's best that you take all necessary precautions and consult an expert to avoid possible contamination.
Read more: Radon mitigation costs
Asbestos in your home
If you are worried about the presence of asbestos in your home, here's a list of some of the possible things that could contain asbestos. Keep in mind though, that if your home was built after the 1980s, the chances of having any in your home are slim to none.
If you do live in an older home, we'd suggest that you invest in a professional inspection if you have any fears of the asbestos being damaged and exposed.
Here are some of the possible locations of asbestos in your home:
Exterior stucco walls
Vinyl flooring
Popcorn ceilings
Around fireplaces, stoves, water heaters, and anywhere else that may be exposed to high temperatures
In the paint
Shingles
Heating ducts and furnaces
Removing popcorn ceilings
If your home has a popcorn ceiling that you've decided has to go, the cost is probably the first thing you'd like to know. Well, we at Kukun have the perfect solution to help you budget. Head over to our Remodel Cost Estimator under the Tools section on our homepage. Once you're there, choose to Remove Popcorn Ceiling click on continue. You will be taken to a page asking you for the size of the room where the ceiling needs to be removed. Choose the room size, add your zip code, and hey, presto! You have an accurate estimate of how much it will cost you to remove your popcorn ceiling.
Read more: Popcorn ceiling repair
Is asbestos removal covered by home insurance?
was last modified:
November 1st, 2021
by
Recommended