When you don't have a house, it's not a big deal to pay auto and rental insurance separately, and when you're young, you may have not needed life insurance at all. But as a new homeowner, not only do you need home insurance and auto insurance, you also likely should be protecting your finances through a life insurance policy.
It can be complicated to juggle so many policies, however, so here is some information about what different policies cover, reasons to bundle policies, and tips about when and how to get your policies bundled.
How much do different insurance policies cost?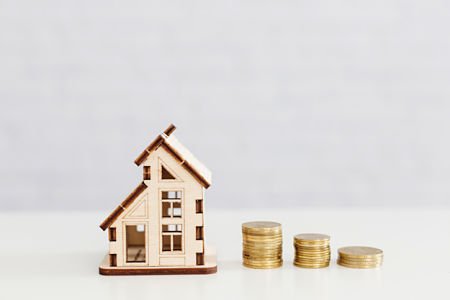 Before we get into the whys of bundling, it's important to know how much different policies cost and in what ways they intersect.
When you are first trying to find insurance, it can be difficult to know how much you can expect to spend. Many consumers just want to ask, "What is the average cost of home insurance?" This number is going to vary widely depending on your location and the value of your home. However, for most people, home insurance costs a little above $800 a year.
Auto insurance, meanwhile, usually costs a little over $1,500 a year for good drivers with good credit, while life insurance will usually start around $350 a year for those who are young and healthy. All of these numbers will vary widely based on your medical history, location, age, and other demographic details.
Want to save money by getting the best rates on home insurance? You can use our new tool to compare rates from different companies and choose the best suited for you!
How do these policies bundle or overlap?
Usually, home insurance will cover liability and the cost of repairs to the property and dwelling.
Homeowners' insurance does not always include flood insurance, so you may need to add that to your policy. As a general rule, many homeowners insurance providers will also provide auto insurance, so it can be pretty easy to bundle them.
Auto insurance is usually required by the state, and you are usually required to have liability insurance at least. Liability insurance will cover the costs of damages in an accident you are responsible for. It will not cover your own car's needs or your own medical bills, however, so it's recommended that regular drivers opt for full coverage.
Life insurance helps you support your family and dependents after a debilitating or deadly incident, and it is often paired with home insurance policies under the name of mortgage life insurance. This insurance will let your family keep their house and pay the mortgage even if you die unexpectedly.
One of the biggest benefits of bundling policies is that often, you can spend less on your insurance rates by getting multiple insurance policies from the same provider. Insurance providers will be more likely to give you reduced rates if they know you are buying multiple policies because they know that you will likely be a long-term customer.
Home and auto insurance are the two policies most easily able to bundle together, while life insurance often gets paired more with health insurance than with homeowners insurance.
However, there are companies that offer home, auto, and life insurance as well as other offerings. Make sure you check. Be willing to ask around about any other additional policies your provider offers.
Why should you bundle policies?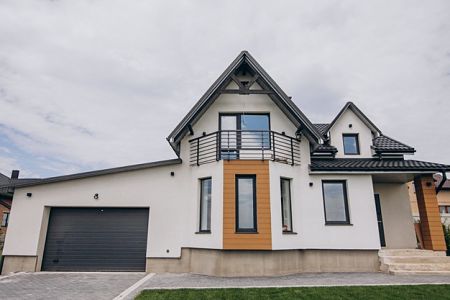 The first and most obvious reason to bundle policies is simplicity: It's easier to handle multiple policies through one provider than it is to have to contact three different providers for every claim. Bundled policies are easier to keep track of and may even be able to be accessed through the same portal.
Bundling also saves you money. Insurance providers may offer major discounts if you get multiple policies through their company, and you can use those savings to boost your coverage. Insurance providers will also be more willing to provide exceptional service to those who might become lifelong and multi-policy clients.
When you have multiple policies, you often have to juggle contacting many different entities when you go through major life events like weddings, relocations, and asset purchasing (such as buying a house or car).
Bundling policies helps you build a relationship with your insurance provider, which can only help you in the long run. Your goal should be to get a regular insurance agent who knows you and is familiar with your needs.
When should you bundle policies?
People often add insurance policies as they pass life events, starting with the purchase of a car, then adding home or life insurance when they buy a house, get married, or have children. However, these moments of life-changing events are the perfect time to bundle your policies.
If you have just gotten married and will be sharing a car, it's a good idea to look into auto and life insurance. If you've bought a home, then auto and home insurance are good to bundle. You can bundle all three kinds of life insurance at any time, however, and there's never really a wrong time to look into it.
How do you get your policies bundled?
Start by deciding how satisfied you are with your current provider and finding out if they offer any bundled discounts or partner discounts. If they do, you should start by contacting your provider and asking about bundled policies.
For instance, if you already have a home insurance policy, you should ask your provider if they will be willing to bundle auto or life insurance policies with it. If they are unable to or don't offer either, then you may want to try to cancel your policy and take out a new one.
As you shop around, look specifically for bundled policy offerings. This will often make it easier to compare all the policies you need rather than having to pick and choose. On the other hand, if there are a few providers who have specific offerings that catch your eye, you should look into whether they have any bundling options.
Bundling your policies will make the trials of life much easier to go through and simplify the process of making insurance claims. To get started, contact your current provider.
Is it a good idea to bundle insurance?
was last modified:
April 1st, 2021
by
Recommended