We understand. You want to protect your children, keep your pet in your yard and keep your home safe. A fence is the best option when you want these protections, but sometimes, you have to sacrifice beauty for utility. Some of the most secure fences out there are displeasing to the eye, putting your choice for beauty versus security at odds.
But fences come in many shapes, textures, materials, and sizes, and we don't believe you have to sacrifice one thing versus the other.
Read more: 7 Eco-Friendly Fencing Options For Your Home
There are companies willing to do the work. Look for a fence company that can deliver the right product for your needs. When looking for a fence to keep your infants safe and your pets inside the yard, we recommend these six tips:
1. Short versus tall fence:
A short fence offers the security you need for an infant and, depending on the size of your pet, a short fence will keep these furry friends within. A short fence also gives you the chance to show off your beautiful house, since people can still see it. A tall fence offers security for your baby and pet, protecting also the aesthetics of your house. People tend to inquire about tall fences especially when they have a home with a pool.
Check these Home Improvement Projects for Houses with Dogs
2. Weather in your area:
This is important because it will determine the material for the fence. While you can still have beauty and usability with most materials, we recommend asking your professional about the type of material and finish best suited for withstanding the weather in your area.
Read more: Questions about glass fences
3. Window shop:
Take a stroll in the neighborhood or even different neighborhoods to get a feel for what you like. You'll see a variety of fences, especially in cities that don't have a specific ordinance. This will give you an idea of your wants and needs. Be sure to pay close attention at how safe kids and pets are within these fences. That way, you can see if the fence is doing the job you'd like for yourself.
Read more: Popular Types of Fences for Residences and Their Costs
4. Contact the right professional: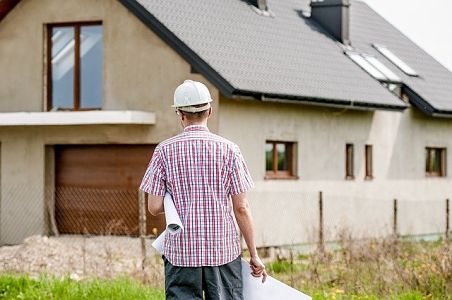 A true professional will listen and deliver what you have in mind. Look for online reviews, see examples of their work on their website and seek out proof of the credibility they have built in the community. A professional company understands that you want protection overall and that you want that protection to look good.
Read more: Important things to be considered for pool fencing
5. The right budget:
How much are you budgeting for your fence? This is important because your fence company will want to respect your plan. They'll let you know if what you seek doesn't align with the budget you have in mind or if there are other options. If you don't have a budget or don't know where to start, many companies offer a free quote. That way, you can tell them what you seek, and they'll give you an estimate from which to start.
Read more: Fence financing for good & bad credit
6. Peace of mind:
At the end of the day, what will give you peace of mind? The right fence is important for your home, your privacy and the protection of your loved ones. Look for the fence that will give you the peace of mind of security and deliver the charming look of that picket-fence home you've always dreamed of.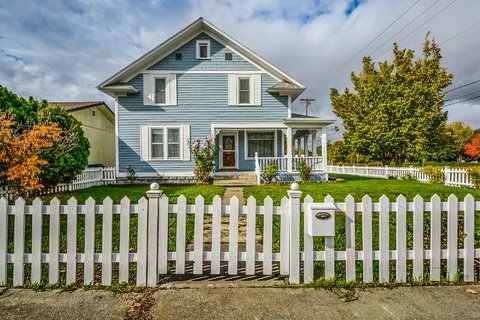 Pixabay
When it comes to home improvement of any kind, you never have to do things alone. We'll put you in touch with the right professionals, compare the best quotes and manage your project. We want you to feel like you've made the right choice for your home.
Read more: Why is my invisible fence beeping
How to Keep Your Kids and Pet Safe with Beautiful Fences
was last modified:
August 18th, 2022
by
Recommended