When designing or renovating your kitchen, you must consider its functionality, along with its aesthetics. Stylish layout, practicality and certain other key factors can make your cooking area a pleasure to work in.
Kitchen is the heart of any home. After all, most of us spend hours every day preparing meals for our family in the kitchen. That's why your kitchen must be designed with the utmost care.
If you're thinking of renovating your old kitchen, you must have given a good thought about its aesthetics. Although beautiful kitchen design is important, the functionality should also be considered during the designing process.
Without proper functionality, a kitchen is meaningless, no matter how good it looks. According to a survey on kitchen trends, around 60% of homeowners think of changing the layout while renovating their kitchen.
In this article, we have discussed the important points to include while designing your kitchen:
1. Layout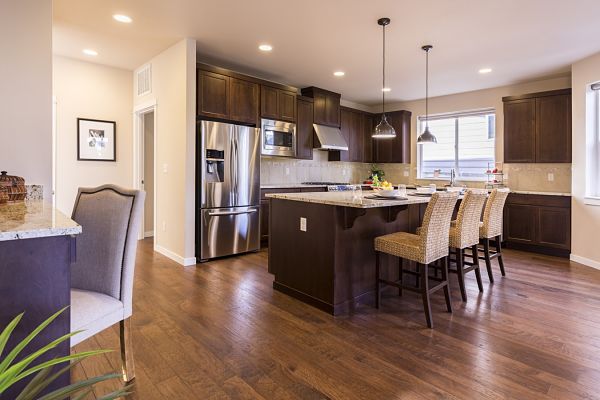 Photo by Francesca Tosolini on Unsplash CC0
The layout is one of the major factors that determine the functionality of your kitchen. Some common kitchen layouts are L-shaped kitchens, one-wall kitchens, horseshoe or U-shaped kitchens, island kitchens and galley kitchens.
In one-wall kitchens, the granite kitchen worktops look amazing with contemporary cooking space and storage spaces. This layout is suitable for lofts and studio spaces with restricted space.
Another space-saving kitchen layout is the galley kitchen. It is a walk-through cooking space consisting of two worktops situated along opposite walls with a spacious walk-through kitchen.
The L-shaped kitchen layout consists of two worktops that are placed along adjacent walls. This kitchen layout is the best choice for small and medium kitchens. With this kitchen layout, there can be multiple work zones in your cooking area.
The U-shaped kitchens consist of three countertops on different kitchen walls. This kitchen layout extends in L-shape and practically suited for large kitchen spaces. It offers great workflow and traffic flow in the cooking area.
Finally, the island kitchens comprise a working island countertop that's suitable for a variety of purposes – from meal preparation to storage. The island kitchens are also ideal for large kitchen spaces.
You must choose the kitchen layout depending on the available space in your kitchen.
Ready to renovate? Estimate your
kitchen remodel cost
in just a few clicks with our free cost calculator.
2. The Work Triangle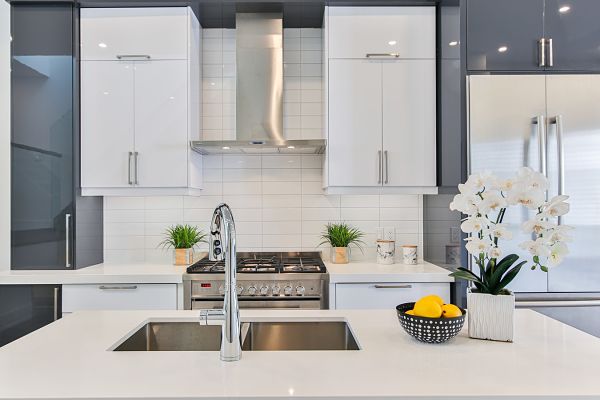 Photo by Sidekix Media on Unsplash CC0
Another essential factor to consider while designing your kitchen is the work triangle. It includes three main contact points in a kitchen – sink, stove and refrigerator. The kitchen work triangle depends on the idea that a person can access all three points of contact without any problem.
Take a look at our guide on Smart Tips To Design An Efficient Galley Kitchen.
Before deciding the kitchen worktops, it is important to consider the appropriate work triangle for improving the functionality of your kitchen space.
Want to go deeper into the kitchen work triangle game? Take a look at our complete guide.
3. Benchtop
Photo by designmilk on flickr [CC BY-SA 2.0]
The benchtop can simply make or break the aesthetic appeal of your kitchen design. You must always keep the right amount of space around the benchtop before deciding its position.
When it comes to choosing the right material for kitchen benchtop, you can choose from various options, such as black granite kitchen worktops, quartz countertops, white marble worktops, wood countertops or stainless steel worktops.
How To Get More Value Out Of Your Kitchen Remodeling Budget? Let's find out!
4. Storage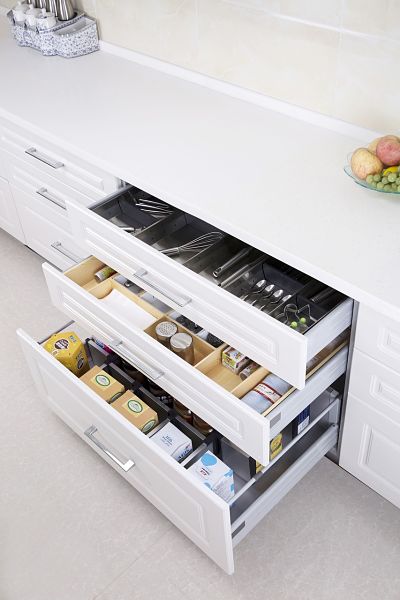 Photo by cooktime on Pixabay CC0
Storage is also an important point to consider while deciding the kitchen design. You must remember that there is nothing excessive storage space. So, don't be afraid of adding as many storage options as you want.
You can add drawers, pull out cabinets, shelves and racks to your cooking space. Also, make separate concealed storage for your trash and disposables.
What about some storage ideas for your kitchen island? Take a look at them here.
5. Appliances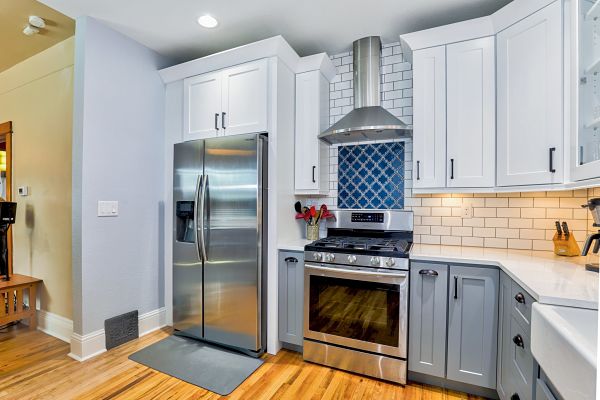 Photo by Christa Grover on Pexels CC0
No kitchen is functional without the right kitchen appliances. For designing a functional kitchen, you must include the latest appliances in your kitchen.
From Howdens kitchen worktops to advanced Howdens kitchen appliances, you can easily create a functional cooking area. Some vital appliances to include in your kitchen are a microwave oven, cooktop, refrigerator, range hood and dishwasher. Besides, you may also consider including appliances like wine fridges and freestanding ovens for your personal needs.
One of the most important appliances in your kitchen is the refrigerator. But when choosing the right one, is ok to just search for the "biggest one"? We offer you a guide on how to choose the right refrigerator for your home.
6. Lighting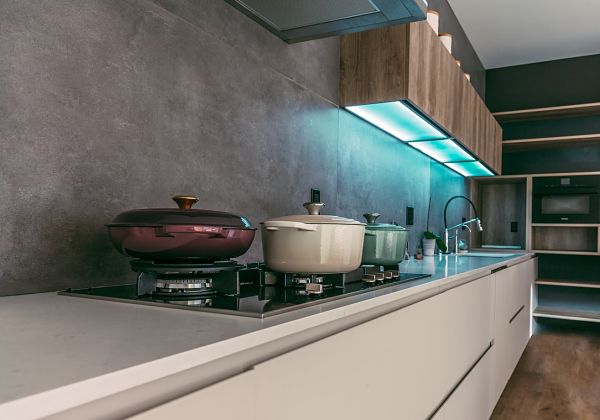 Photo by Le Creuset on Unsplash CC0
When designing a kitchen, many homeowners tend to overlook lighting. But don't make a mistake while designing your kitchen. Lighting plays an important role in the functioning of any kitchen design. No matter how small or large your kitchen is, it's essential to receive ample natural daylight, along with artificial lighting.
For proper lighting in your kitchen, ensure including illuminated light fixtures over worktops and stove. Under-cabinet light is also important for creating a highly functional kitchen space.
Renovating your kitchen can be a challenging task. Do you want to have all your facts straight? Take a look at our ultimate free kitchen remodel guide!
What about kitchen flooring? Take a look at these 6 durable flooring materials for your modern kitchen
What Are the Key Points of Any Kitchen Design Layout?
was last modified:
March 27th, 2020
by