Finance your next remodeling project!
Check the loan offers you qualify for.
Your credit score will not be affected
Use your kitchen cabinets for making a lasting impression by not only providing style and functionality but by also adding value to your home and making your life easier. In most cases, those little things count the most. While remodeling your kitchen, a few finishing touches and finer details can give your cabinets the wow factor – even if you're working on a budget.
Fortunately, in the kitchen you love preparing meals and spending time, no decorative detailing is too small to escape your attention. In addition, you can spice up your kitchen storage spots with hardware, finishes, and colors. Whether you're in love with the traditional look or looking for something contemporary, here are a few design kitchen cabinetry ideas that go far beyond the ordinary.
Use Clean Aesthetics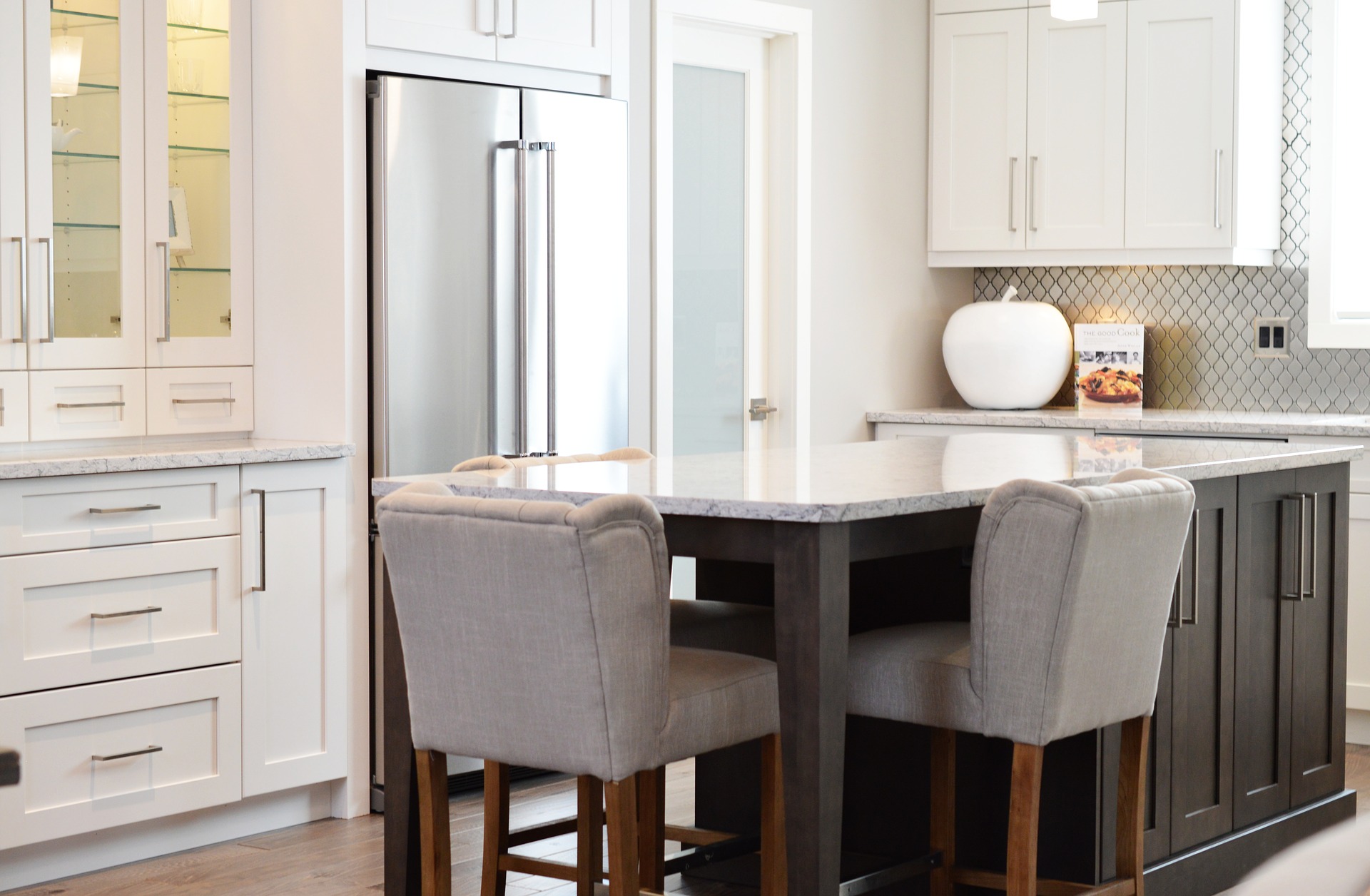 Your kitchen cabinet hasn't been spared from the modernization wave that has been influencing home décor in the last few years. One of the biggest impacts is the adoption of clean aesthetics into cabinetry construction. By adopting this minimalism trend, your kitchen will stay updated beyond this year.
Most modern cabinets feature ornate designs that are worked into traditional cabinet door styles – including those available on ready to assemble cabinets. Modern cabinets feature smooth edge profiles as well as simple clean lines with the simplest of design elements. Even handles on the new equipment are low profile, demanding little attention.
Paint Your Cabinets
Painting your current cabinetry will dramatically change the mood, appearance and even the energy in your kitchen. Painting your cabinets is also an effective means of taking them from the boring to the wow. However, painting is a huge project, so you need to ensure you know what you are doing even before you get started.
If the thought of painting all your kitchen cabinetry sounds daunting, why not start with the island? Give it a fresh coating of striking color that stands out, and carry that hue through the kitchen with matching accents. The big visual statement this makes will surprise you.
Read more: Kitchen cabinet colors small kitchens
Have an Indoor Herb Garden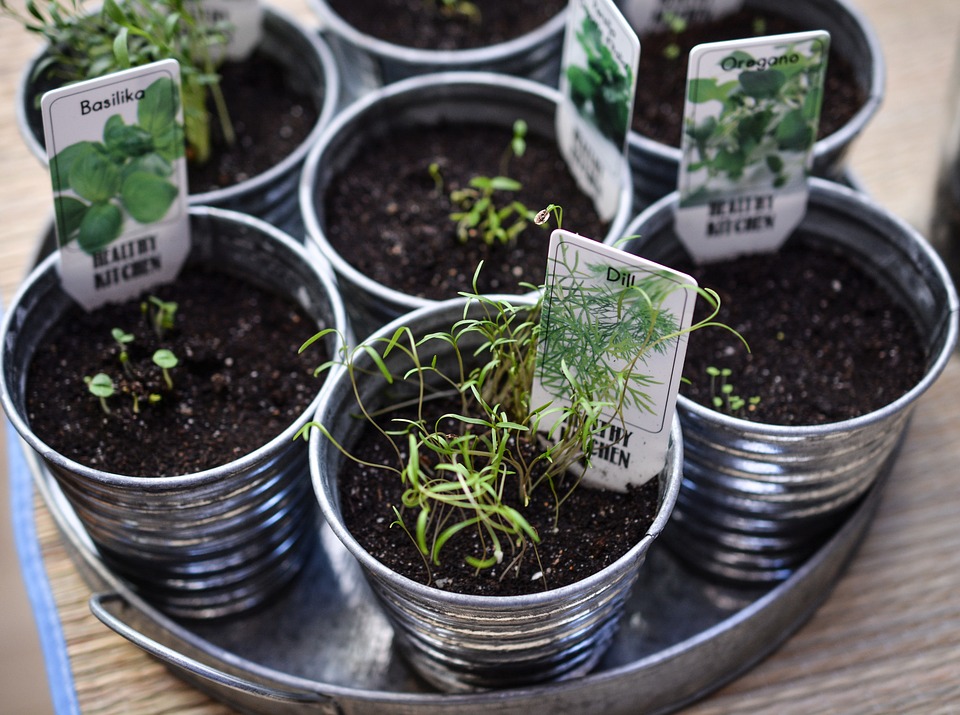 You've probably always wanted to have an herb garden for an endless supply of fresh and flavorsome offerings. Fortunately, the lack of outdoor space should not hinder your green thumb. You can grow all your favorite parsley, basil, and scarlet sage herbs right by the stove with an indoor kitchen cabinet garden!
Even without your dream full-blown dream garden, a kitchen herb garden is a great place to start as long as you have the right seeds. Luckily, anybody can grow these healthy, simple alternatives to store-bought produce in the comfort of their own kitchen. However, remember to ensure that your plants get at least four to six hours of natural or artificial light to thrive.
Read more: Low light indoor plants
Install Glass Doors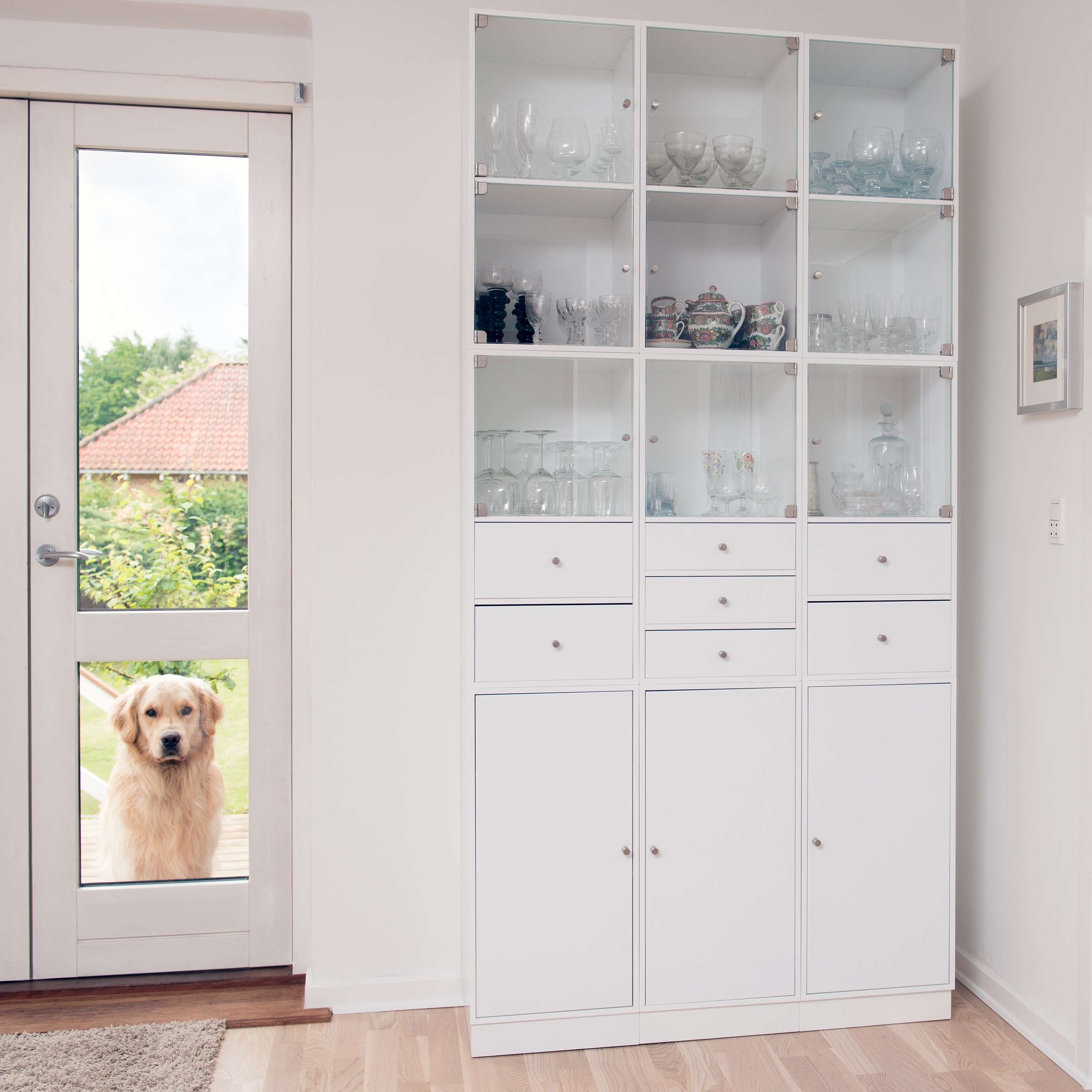 Glass kitchen cabinet doors are one of those additions that help create an airy environment in your kitchen area. In fact, adding a couple of glass cabinet doors in your kitchen design can make it appear even larger, more luxurious and spacious.
Glass doors will also help you showcase your unique treasures. For example, you can display a vintage collection of etched wine glasses or the set of handmade pottery from grandma.
In addition, you can an extra X design to your cabinet doors. This will help make your kitchen look sharper and sophisticated.
Install Soft Close Doors and Drawers
Even while working on a tight budget, it's important that you take into consideration quality that will last for years. Plywood and solid wood construction, as well as dovetail joints, are the standard options available on the market.
Fortunately, soft close drawers and doors are also a standard. This means that every time you close or open a drawer or door, you'll not be bothered by slamming noises. Overall, such doors and drawers are also easy on your cabinets, helping you maintain your kitchen cabinets in pristine condition by preventing tear and wear.
Installing Heavy-Duty Hardware
Quality pulls and knobs are very critical, especially because you'll be using them several times a day. The hardware you install in your kitchen cabinets should feel good in your hand. Plus, the pulls and knobs should also blend well with your décor and kitchen theme.
Install a Built-In Wine Rack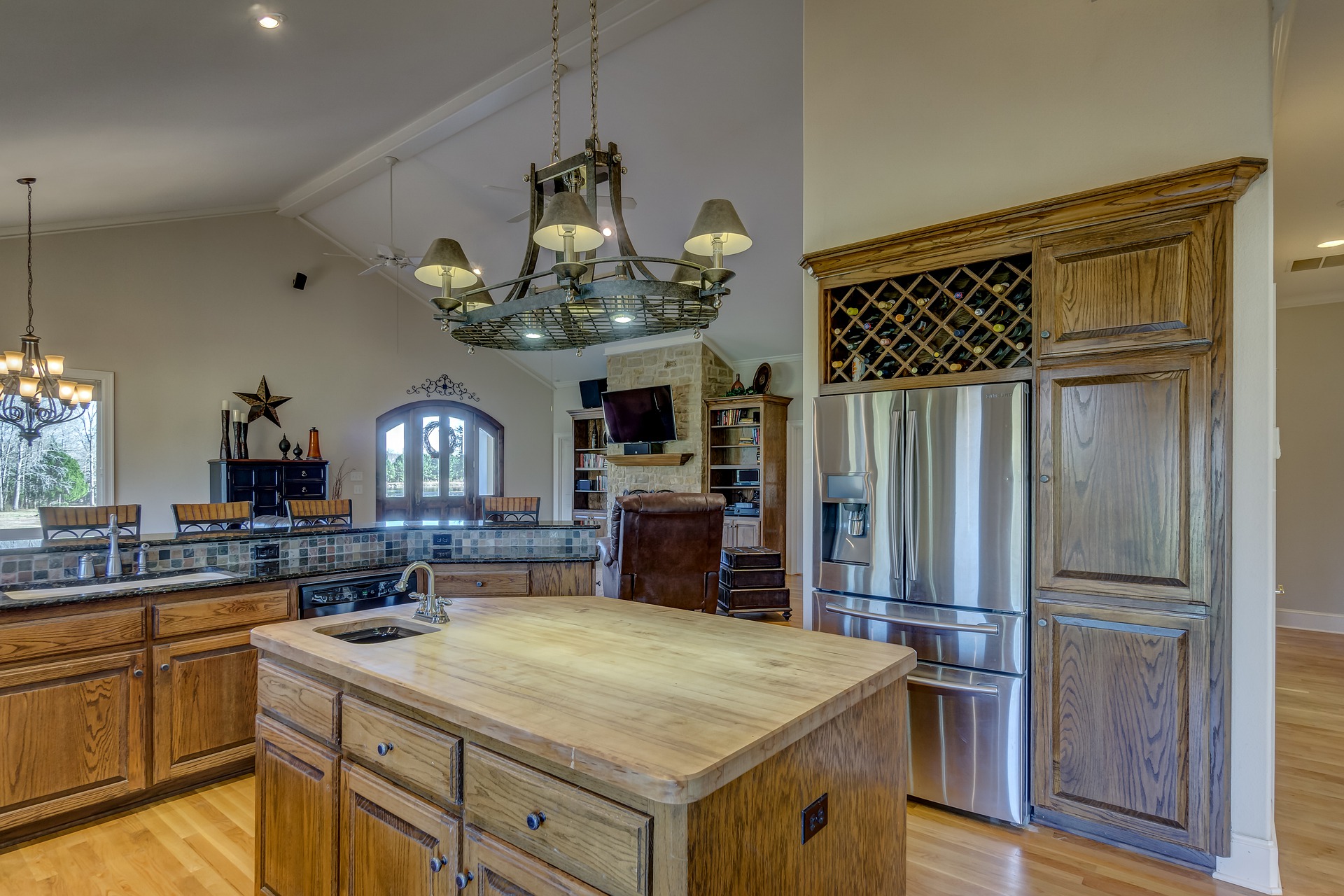 Another way to spruce up your kitchen area is by keeping your wine organized in a space-efficient manner using a built-in wine rack. Add more style to your kitchen by ensuring that the wine rack also blends with your kitchen cabinetry. Built-in wine racks are available in vertical or horizontal options, and they are a classy touch for the homeowner that loves entertaining.
Install Recessed and Raised Panel Cabinet Doors
The cabinet door style you choose has a huge impact on the overall feel of your kitchen. For instance, shaker cabinets feature a minimalist design and clean lines that can mesh with just about any theme – from the classic to the contemporary.
On the other hand, raised panel cabinets work well in both transitional and traditional kitchens. However, recessed panel cabinets are excellent choices for the modern home.
Conclusion
Creativity knows no boundaries, and your kitchen is no exception. You can customize and detail your kitchen cabinets in numerous ways, making that space uniquely you – and the ideas above help add that extra touch to one of the busiest room in a home. Which kitchen cabinet detailing is your favorite?
Kitchen Cabinet Details that Will Make You Say "Wow"
was last modified:
October 26th, 2021
by