Are you planning to renovate your kitchen? This seems to be a very interesting activity and it is something that can also provide you with a new perspective at home. As time passes by, you have to know that there are new trends in home designs. The materials, colors and the other aspects of designing change as years pass by. This is one of the major considerations that you need to take as you go on with this journey of beautifying and changing the tone of your kitchen. However, there are also other more important aspects that should not be underestimated. If you want to renovate your kitchen and make it more functional, here are the kitchen trends to avoid:
Ignoring the Kitchen Triangle
The way to design or the way you position the appliances and other tools in your kitchen should not only be done for aesthetic purposes. It should also be done to make it easier for you to move around. One of the common mistakes that people commit is ignoring the kitchen triangle. This is not just a design that will make the room more aesthetically appealing. It is considered for easier movement and efficiency. This involves the position of the sink, refrigerator, and the stove. If you want to make sure that you will be able to navigate your kitchen and do the main activities easily, you have to consider that these three main things should be in a triangle position for better access. Measurement and distance is the key for the efficiency of this design.
Too Much Open Shelving
You would surely agree that an efficient and attractive kitchen should be tidy and free from clutter. If you are thinking of a way to eliminate clutters, you have to check the design. Too much open shelving will make the room look cluttered. If this is the case, it will surely look smaller and as the resident of your home, you will surely not be happy to see it. Instead of having open shelves, you have to consider an option that will help you de-clutter and arrange your kitchen tools in a way that it will not affect the aesthetic look of the room.
Read more: Kitchen Cabinet Styles That Will Make A Statement
Choosing Appliances Last
Most people just focus on the design and how the area would look without considering the appliances first. In planning, you have to consider which appliances you will be adding to your kitchen. This way, you will be able to know how much space the appliances will cover. For most people, they will just realize the importance of this aspect when they see for themselves that the space they have planned to put the appliance is not enough.
Inadequate Storage
It may not look so important now that you are still planning but you have to know that you should have enough storage in your kitchen. You will realize in the next years how important adequate storage is when you start purchasing a lot of tools and how much space you need to keep other tools that you can no longer use.
Poor Lighting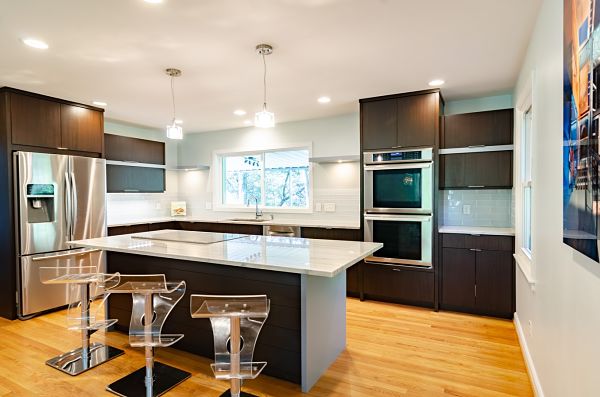 Lighting is also very important in your kitchen. This is the part of the house where most of the major activities are being done. When you are cooking during the darker hours of the day, you will need enough lighting. There are different ways on how you can improve the lighting of your kitchen. Aside from positioning the areas, you can also consider the light that you can get from the sun during the day. The wall and ceiling color can also add to better lighting.
Not Including Enough Electrical Outlets
Some people fail to include enough electrical outlets in the kitchen because they think that they do not really need to do a lot of things in the area. However, you have to consider that in this time of technological advancements where most tools are dependent on electricity, even your kitchen should have enough electrical outlets.
Leave Space for Tile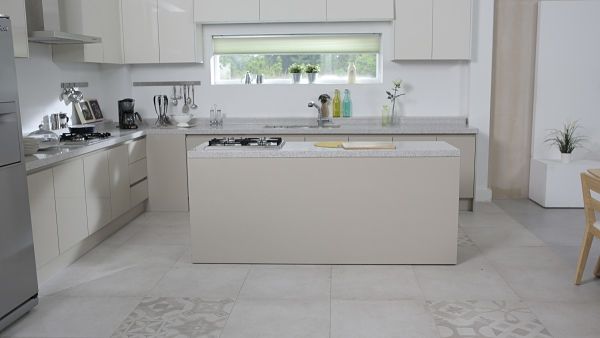 One more important reminder is to leave space for tile. Most people only focus on what they are seeing around and the tools that they need. They tend to forget the importance of leaving space for tile. The floor will also add to the integrity and the aesthetic value of the kitchen. You have to make sure that you will still be able to put tiles without so much complication later on.
Neglecting the Plumbing
The kitchen is where you get water used to wash the dishes and other stuff. If you are planning to renovate this space, you have to make sure to add plumbing services in the scheduling. This way, you will be able to maintain the cleanliness and the abundance of water supply in your home.
Ignoring Architectural Integrity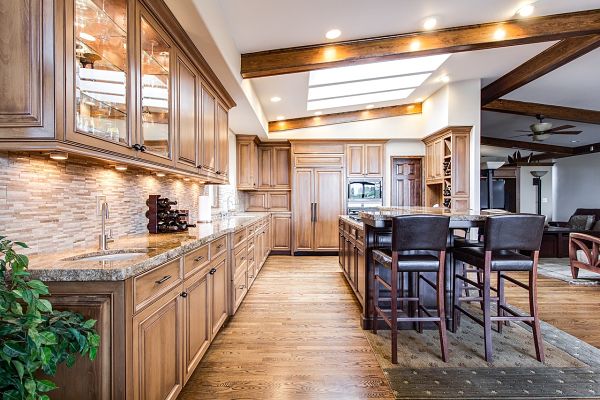 Most people would want to renovate but they do not want to spend much money. This is one of the reasons why the architectural integrity of their property is also being compromised. Even if you are just going to have a renovation of a single space, you also have to consider the quality of the service that you are going to get. Architectural integrity is a very important thing that should be a part of your plan.
Read more: When remodeling a kitchen what comes first
Overpaying for High-end Materials
You do not really have to spend so much money on high-end materials. This is one of the mistakes that most people commit. We tend to think that when materials are more expensive, they have better quality. This is one of the myths that you should not believe if you want to save money and you do not want to spend much for renovation. Trying quality is a great thing but it does not have to be expensive. There are a lot of materials that you can use and knowing if one is more affordable than the other is as important as checking if the quality is great.
There are different reasons why you would want a kitchen renovation. It does not matter if you just want to update and to upgrade the tools and appliances that you have in the room or you just want to make it look trendy. The most important thing is for you to be aware of these kitchen trends to avoid, as well as the common mistakes that will not only affect how the room would look but will also lessen its efficiency. As a homeowner, you have to make sure that every part of your home is designed in a way that will be beneficial for your own family. Asking for suggestions from the experts will surely save you from travel. Visit topreveal.com for more tips in kitchen design.
Read more: Modern Farmhouse Kitchen Design Ideas to Inspire Your Next Remodel
11 Kitchen Trends to Avoid While Planning a Remodel
was last modified:
September 28th, 2022
by
Recommended