A disorganized kitchen pantry can be a disaster in a busy household. There are great ways to organize and even become more productive when everything has a place in the pantry. Creativity goes a long way when you are making a space for many small items.
Large Labels
Containers or bins with large labels will make it easy for everyone to find what they are looking for in the pantry. You can even bulk things together for menus or meals. Supplies for lunches, snacks for movie night or taco night can all go together in a bin for quick preparation.
Shelf Baskets
Shelf baskets are a great way to store items under the shelves and use wasted space. Place bread or hand towels in the shelf baskets for easy access and to keep them visible.
Expand Your Space
Over the door organizers for spices or small items are a great way to stay organized and create more space in a small pantry. With the right organizer, you can easily find items used throughout the day.
Clips and hooks are great to hang items like towels and brooms off in a corner. They will keep items secure and visually appealing.
Read more: 7 smart small apartment storage ideas keep flat organized
Separate Your Spaces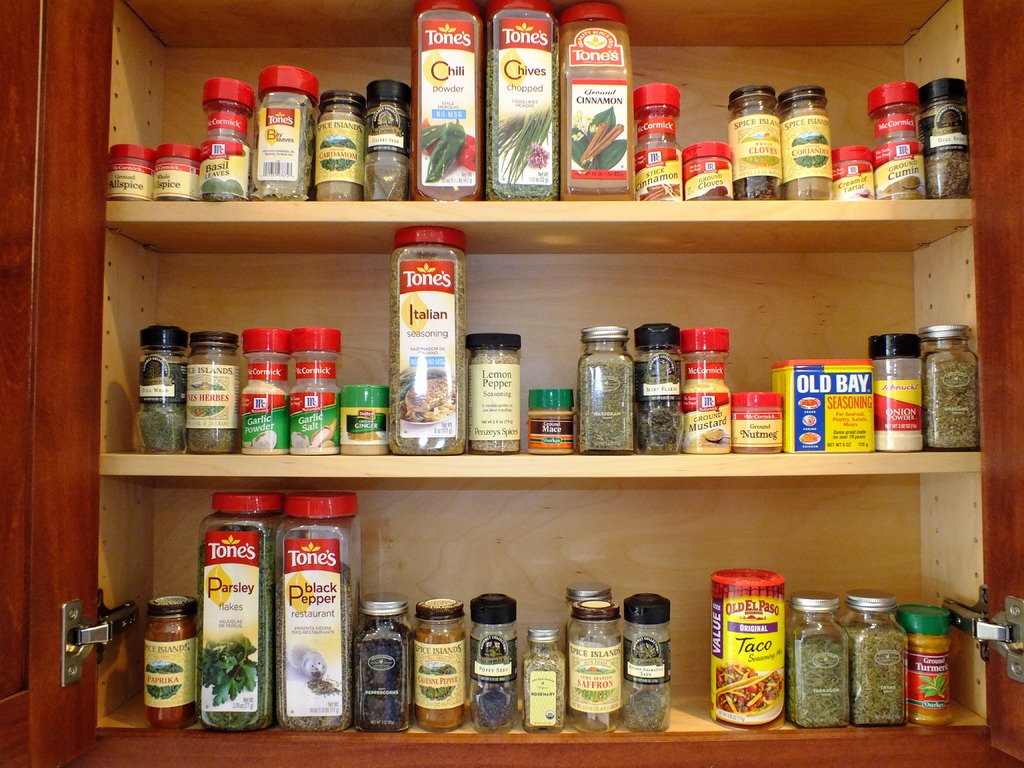 If you don't want to use baskets, some self-separators will help you create sections in your pantry so everything is organized and looks great! Separate spices, appliances, vegetables and canned goods with separators to easily find items and keep them in a secured spot.
Small Appliances
If you store appliances in your pantry, put them near the bottom of your pantry and eliminate those that you rarely use. Smaller appliances can help save space too! Small coffee makers, small waffle irons and small griddles are easy to find and store better because they are less bulky.
Space Savers
Space savers organize canned drinks, spices and even make levels on your shelf so you can see your items better. These are great for plastic wraps and foil also! They are a great way to find what you need in a fast way and keep it all together.
Read more: Rustic shelves ultimate wall furniture
Personalize
Personalizing your pantry with your own style is optional but a wonderful way to add something extra to organizing a small space. Small touches of decor or labels that reflect your style are great touches that will make your pantry feel like a special part of your home.
If you enjoy cooking or have a busy lifestyle, a disorganized pantry can cause major frustration. A few hours and some key items can help you stay focused on more important things and save you some time looking around for items.
Read more: 10 best closet organization ideas
Kitchen Pantry Organization Ideas
was last modified:
May 19th, 2022
by
Recommended