Laminate countertops were often regarded as a low-end cheap option. However, you will find these countertops in several American homes nowadays. This is an inexpensive, easy to maintain option that comes in a wide variety of designs. Be it for kitchens, bathrooms or workrooms, laminate countertops can be the perfect renovating solution. This article will tell you various aspects of laminate countertops to help you decide if it is a good option for your home.
How much do laminate countertops cost?
The average cost of a laminate countertop is around $29 per square foot. This when compared to the average price of $52 per square foot for Corian, $68 per square foot for engineered stone and $58 per square foot for granite, is sure to come out as the cheapest option. However, the final price may vary based on color and pattern. As a matter of fact, you will find laminate countertops in the market that cost more than $40 per square foot. Also, if you are too much in awe of the look that granite offers, you can get laminate designs that look like granite in the market.
You can also take a look at these Durable Countertops That Will Look Beautiful Too
Custom-built laminate
The average cost of these countertops is around $55 per square foot including labor charges. If you are looking for custom edge treatment, be ready to shell out some more money.
Build your laminate
A single 60 square feet laminate sheet will cost you between $100 and $300. You will also need to consider the price of MDF sheets, which come at $30 per 4' X 8' sheet. If you add the other required materials, your total cost will range between $5 and $10 per square foot.
Check out our blog on the average cost of kitchen countertops.
Prefabricated countertops
The per-segment cost of this variety will be between $50 and $200. This is a cheap and easy alternative. However, the downside is the fact that your choice of patterns and colors will be very limited.
Looking for bathroom countertops? Take a look at these top 8 materials for bathroom countertops.
What is the longevity of laminate countertops?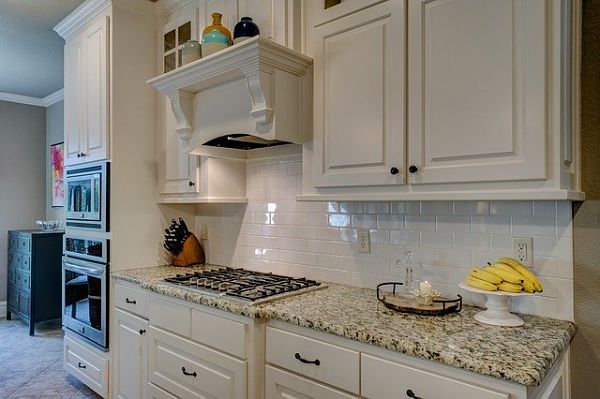 If you are able to maintain the countertop, it can last anywhere between 10 years to 20 years. However, to make the countertop last longer, you will need to avoid using the countertop as a cutting board.
Is it easy to maintain a laminate countertop?
Laminate countertops are extremely easy to maintain and clean. As naturally resistant to stains, laminate requires very little care. You can use soap and water to clean the countertops. However, if there are leaks, the countertops can get delaminated with time. Laminates are also not very heat resistant and are susceptible to burn marks.
Are you planning a full remodel for your kitchen? Take a look at our free estimator tool, you can find out how much the cost of your project would be!
Can you paint a laminate countertop?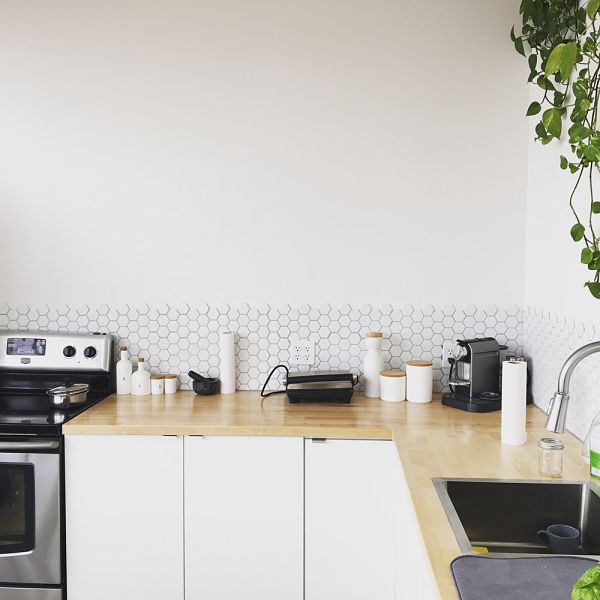 Photo by Mikael Cho on Unsplash CC0
Yes, you can paint your laminate countertop. You will need to prime the countertop before painting it with a semi-gloss, oil-based enamel. You may want to use a urethane modified clear finish on top of the oil enamel layer for better protection and longevity. While you can do it yourself, it might not be bad to let a professional take care of this.
What about laminate cabinets? Take a look at this Concise Guide for Painting Laminate Cabinets
So, what do you think? Are laminate countertops a good choice for your home?
Are Laminate Countertops a Good Idea?
was last modified:
May 30th, 2022
by
Recommended