Landlord-friendly decorating ideas
Want to spruce up your place but worried that your landlord won't approve? It's a common dilemma for many renters, but there are plenty of ways to make it happen!
In this post, we'll have a look at some great decorating ideas that'll make your rental apartment look fab without making your landlord unhappy. So sit back with the beverage of your choice, peruse our list of landlord-friendly decorating ideas, and get inspired for your next decor refresh!
Adopt some houseplants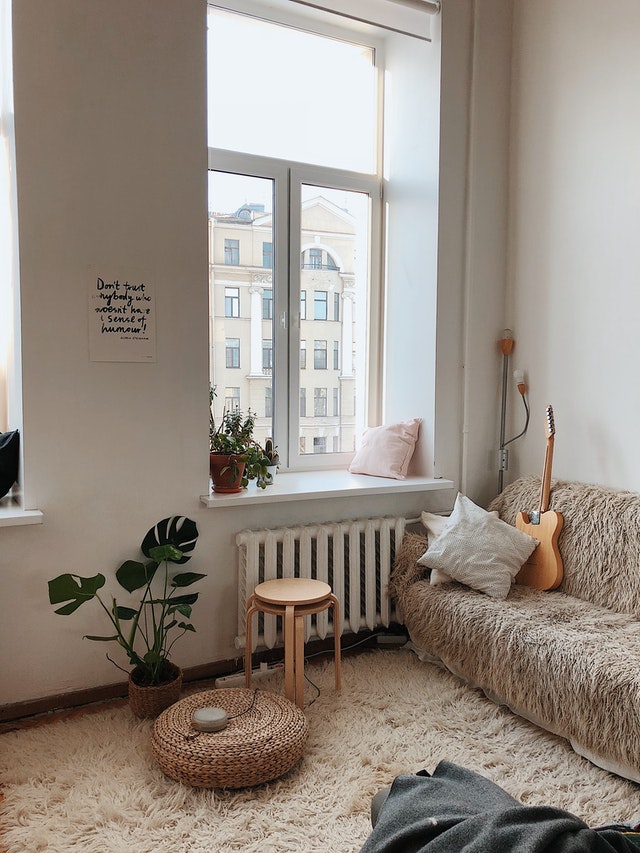 Houseplants and greenery can instantly brighten a space and boost your mood! Their varied textures and colors play well with any decor, and decorative pots that reflect your personality add a personal touch.
Win/Win: Not only are they beautiful, but depending upon the kind of plants you keep, they may even improve the air quality in your rental. (Common air-freshening plants include spider plants, Ficus trees, rubber trees, and Boston ferns, to name just a few.)
Be mindful if you have pets, and check that the green beauties you bring inside are not toxic for them.
Use area rugs strategically
Many renters are stuck with older flooring, and we all know the stains and wear that come with that isn't a good look. One of the best ways to remedy that situation is to invest in a few well-placed area rugs.
Not only do area rugs hide unattractive floors, but depending upon your space, furnishings, and color palette, they can transform the mood of a room. Want a globally influenced, more boho look? Choose a rug with tribal patterns or textured woven fabrics. Want something flashier and more modern? Overdyed rugs are a fantastic decor booster.
Another win/win: Area rugs are a great sound buffer, which is very useful when you live in close quarters and can hear your neighbors easily through the walls.
Give your wall coverings some consideration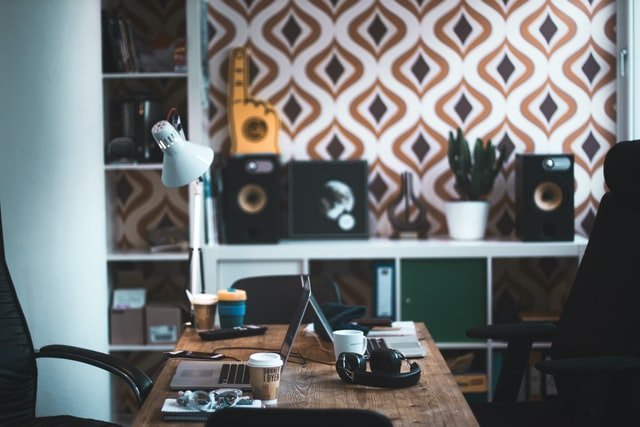 Beyond great wall art, there are plenty of ways to decorate your walls for a maximum wow factor.
Think about hanging tapestries to highlight focal furniture pieces. Layered behind a headboard or above your sofa are two good examples.
Suppose you've fallen in love with more rugs than will fit on the floor during your hunt for the perfect area rug? In that case, no rule says you can't use a pretty area rug in place of a tapestry.
Decor touches like vinyl murals are a great way to add personality to a room as well. Most are really easy to remove, making them extremely landlord-friendly.
Window dressing goes a long way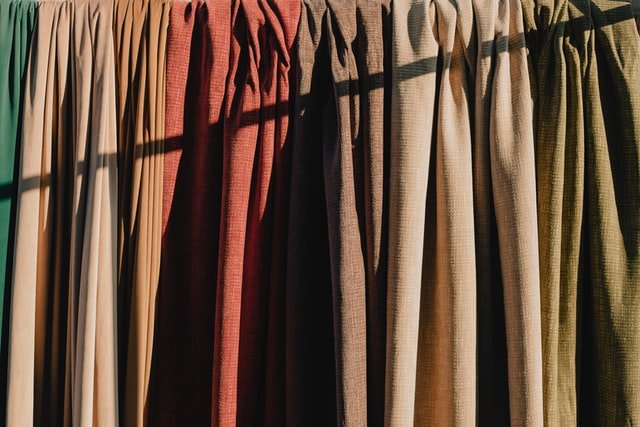 If your rental came standard with plain horizontal or vertical blinds, hang curtains or window borders to complement them. Not only will window dressings dress up a room, but they'll also provide more privacy and block out more light.
You can always take down the blinds entirely and replace them with curtains; just be sure to keep them and reinstall them before moving out.
Change up the small details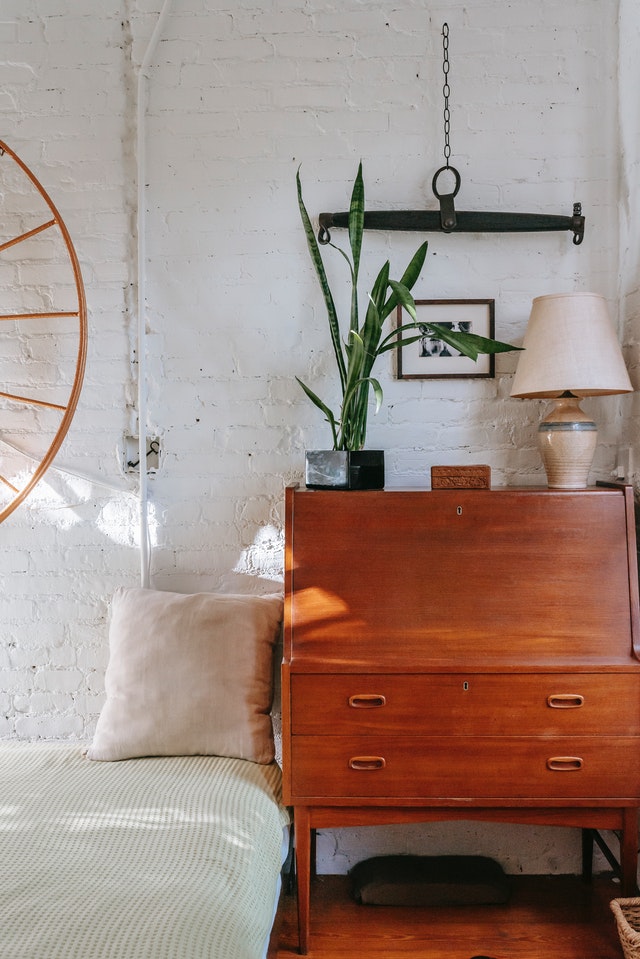 Often, apartment cabinets and drawers feature dull hardware. Replacing those handles and drawer pulls with some that reflect your taste is an excellent way to perk up your bathroom and kitchen without making dramatic changes.
Check out hardware stores and specialty home stores for hardware that speaks to your style. Don't forget to keep all of the old cabinet and drawer hardware and reinstall it when it's time to move.
Similarly, using shelf liners in the kitchen and bathroom is a great way to refresh a room without changing too much. They come in so many great colors, patterns, and styles, it won't be difficult to find something you love!
Shelf liners also make your kitchen and bathroom storage spaces look and feel cleaner, which is an essential feature in areas where you'll be storing your dishes and utensils.
Upgrade your lighting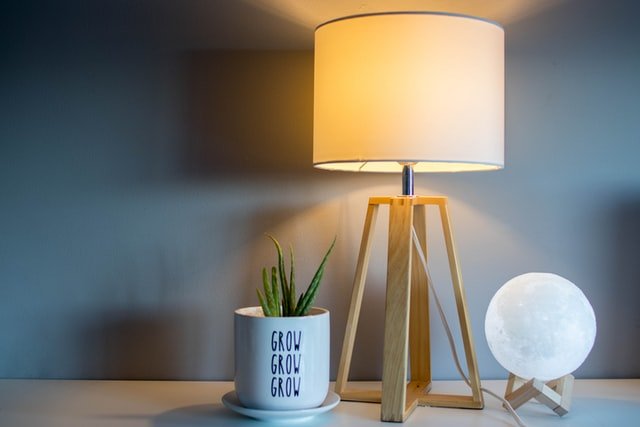 Like with cabinetry hardware, most rental properties use generic lighting. Harsh overhead and fluorescent lighting can create an uncomfortable atmosphere, so consider using a table or floor lamps instead. Not only will they accentuate a room's decor, but they'll also give it a homier, more inviting feel.
Hanging lights are fun to experiment with too. Whether it's over the kitchen table or in the middle of a room, a hanging light can bring extra personality (and better lighting) to any space, and it's easy to unplug and pack away on moving day.
Use mirrors and furniture mindfully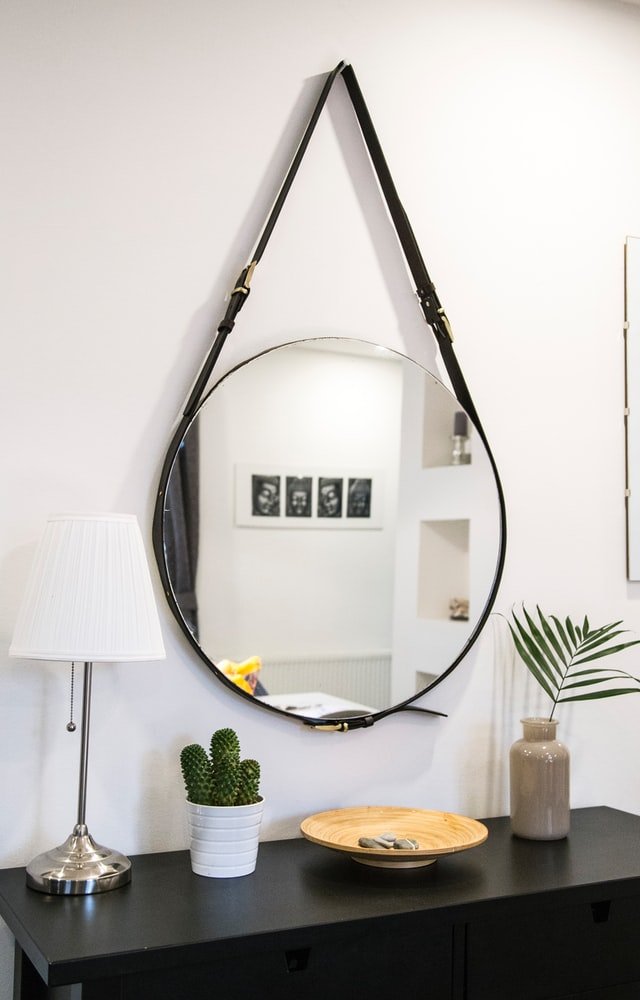 Many rental properties are smaller in the square footage department, so using what you've got in strategic ways to make it look larger is another landlord-friendly way to decorate.
You may have heard about the old decorating trick of hanging mirrors in your home to create the illusion of more space. It really does work, so whether you choose floor mirrors or hanging mirrors, investing in a couple of mirrors for your home is worth it.
This may also seem like a no-brainer, but how you place your furniture and the kind of furnishings you choose will significantly impact the look of your dwelling.
If space is limited, take stock of what you have and plan accordingly. Pare down the amount of furniture you use to accommodate what you need, and use those pieces that fit best proportionately in your home.
A couple of other suggestions…
In addition to our tips above, taking advantage of natural light sources, using simple color palettes, and keeping your space uncluttered are all excellent strategies for making your abode look brighter and roomier.
Read more: Organic modern living room
Happy decorating
We hope our tips and tricks have helped you create a cozy nest that reflects your unique tastes and gets the proverbial thumbs-up from your landlord. Regardless of how you choose to dress up your space, don't forget to get creative and have fun!
Read more: Green Christmas decorations
Landlord-friendly decorating ideas
was last modified:
April 18th, 2022
by
Recommended