If you have a lovely yard, it's only natural that you want to decorate it and arrange it in such way that people notice it and that it looks good. It doesn't matter whether your plan is to browse the web in search of good ideas you can borrow and get inspired by, or you're intent on creating your own landscaping design, there are certain landscape design principles you should keep in mind. When you have a basic understanding of landscaping principles, it will be easier to know what exactly works for your garden, and what you should avoid.
Follow the regulating line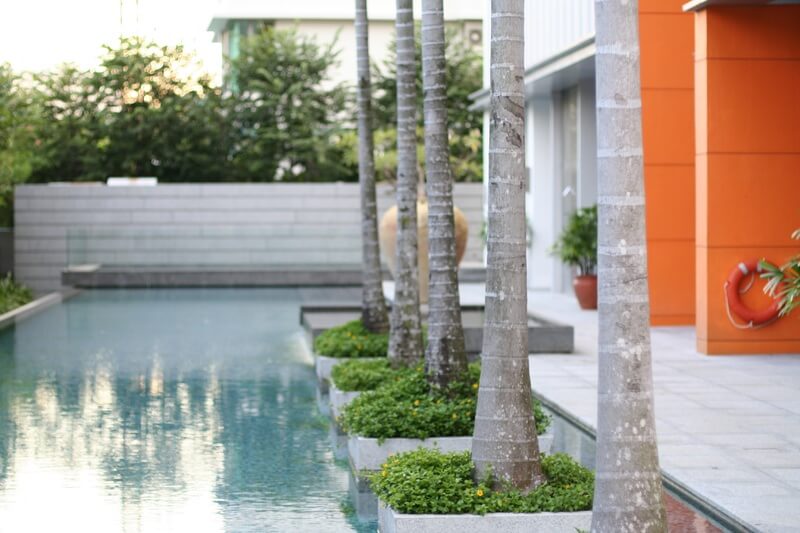 The idea behind the whole concept of 'regulating line' is that a distinctive element of architecture such as a building edge or a doorway, or a distinctive landscape feature like a pool or a rather prominent tree set an imaginary line which connects and organizes the design. Use existing distinctive features as markers to set other elements and the result will be an orderly and cohesive landscape you'll be proud of. Align the swimming pool, the sitting area, and wooden walkway with the house, or plant trees and flowers so that they complement the pool.
Simplicity
One of the basic and key principles in landscape design is simplicity, and at the same time, it's one of the best guidelines for a beginner. If you want to design and decorate your yard on your own, this is the best guideline to follow. Don't plant too many exotic plants so your eyes hurt from all the colors; instead, pick two or perhaps three colors and repeat them throughout the garden. Minimum décor is also a safe choice, and by picking a few very eye-catching details you will achieve elegance. Stick to a specific theme, and keep hardscapes such as boulders consistent. You can find great hedge plants and fruit trees online on Gardens4U.
Read more: Design Ideas For Your Desert Landscape
Focalization
A focal point in the garden or a yard draws the eyes of the observer to a particular location. It's meant to be a simple visual break in the sequence and flow of the landscape. With focalization, you give the design a regular sense of purpose and order, and if you skip it, the landscape will be just a collection of flowers, plants and some other objects (or even an empty space). You can use plants or other landscape features such as yard art or decorations for this purpose, but try not to overdo it. You can find wonderful garden statuary and birdbaths by Soothing Company. When you incorporate too many focal points in a landscape, you make it look confusing, and the observer will feel lost.
Read more: Go Beyond the Lawn with These Landscape Design Trends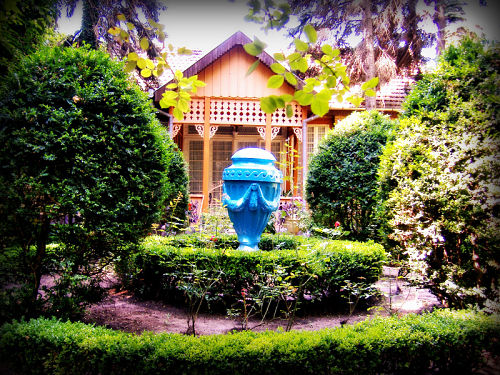 Natural transition
This is a great way to avoid abrupt changes in your landscape and make it all look connected into a balanced whole. The natural transition represents a gradual change, and it's applicable to all elements in the landscape. This means that you should combine plants of similar height and/or color, but it goes on to foliage shape or size, textures, as well as the size and shape of different elements. You should ascend and descend gradually, arranging different elements that have varying colors, sizes, textures, and forms so that they look natural. Large trees in the back of your garden should be combined with medium sized trees and all the way up in the front of your yard should be shrubs and bedding plants, and at Sand4U you can find different mulches and decorative pebbles to visually separate different parts of the yard.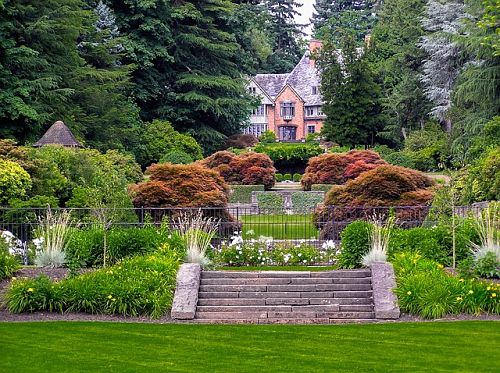 Just because you understand landscaping principles, it doesn't mean that you have to follow them blindly. Knowing the basics doesn't mean that you have to apply every single one to every part of your garden and yard. Still, it's useful to understand them because it will allow you the liberty to put most (if not all) your ideas into action and increase your creativity. There is a hidden paradise in each yard, and all it takes are the eyes of a great landscaping creator, so use the principles as guidelines and be as abstract as you want.
Read more: What is Landscape Construction and How to Implement It?
Landscape Design Principles You Should Know
was last modified:
November 27th, 2021
by
Recommended