Want to get landscaping done for your home? It's one of the wisest decisions you'll ever make. Great landscaping is always worth the money and effort. Landscaping can improve your home's value and curb appeal manifold. But, how do you budget your landscaping cost? Well, with a landscaping estimate.
The budget for your landscaping depends on how you envision your outdoor space. Through your landscaping design, you can make your garden more aesthetically appealing. Keep in mind that good landscaping is much more than just installing trees, shrubs, and a lawn, or creating a patio, installing a gazebo, and front walkways. It's how a homeowner conveys that they are house proud and love to showcase their home in the best light.
Your landscaping estimate is dependent on the elements you intend to introduce. Are you a keen gardener who likes to keep things simple with flower beds or a homeowner who likes a mix of both softscape and hardscape designs? Your choices will make all the difference in costs.
Is landscaping worth the money and effort?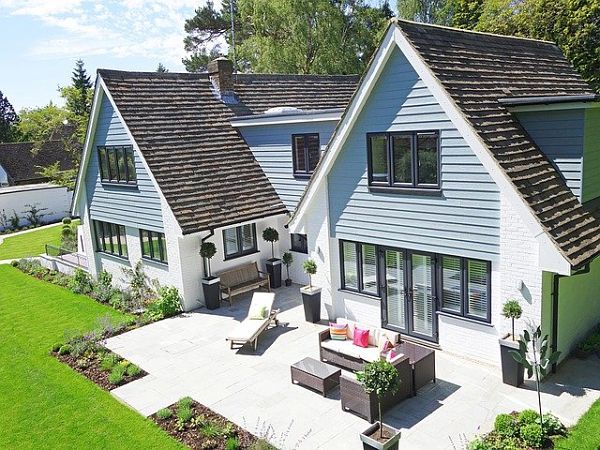 Yes. Very much so. Real estate agents and experts across the country believe that well-landscaped homes are worth 1% to 10% more than houses with no landscaping. For an average home in the United States, priced at the median price of $266,300, that's an extra of $2,663 to $26,630!
So, if you too want to improve your yard and keep it looking healthy and vibrant, the first step is to contact a licensed landscaper. While you'd prefer to take care of your garden yourself, hiring a professional will help you upgrade your yard and plan your landscaping in a better manner. Especially, if you're thinking of putting your house on the market in the near future.
While large landscaping companies are a better fit for commercial buildings, hiring an individual landscaping contractor will benefit you more. What's more, you also get to negotiate a better price with them.
How much does it cost to landscape a yard?
Landscaping costs vary depending on the scope of the landscaping project, its complexities, the size of the yard, how many landscapers it will require, and where it's located.
You can expect to pay $50 to $100 per hour for small jobs such as lawn care, tree service, or routine landscaping maintenance. For bigger landscaping tasks and installations, the prices range from $4 to $12 per square foot. The national average for beginner-level landscaping cost is between $3,000 and $16,000. Keep in mind that labor constitutes about 80% of your total cost.
Interestingly, front yard landscaping is cheaper at $1,500 to $10,000 than backyard landscaping. The reason is that the area is usually smaller than the backyard and doesn't usually feature large structures such as patios or outdoor kitchens.
Backyard landscaping costs may run from $1,000 to $40,000 or more. Your backyard remodeling may involve the following:
Read more: Patio financing: Great ways to finance concrete patios & more
The key point to consider when budgeting for your landscape
When deciding on a landscaping budget, always remember that professional landscaping will greatly add to the value of your home. A general rule of thumb regarding your total landscaping cost is that you may spend 10% of your home's value. So, if you have a house worth $400,000, then you may set aside a landscaping budget of $40,000.
Want to save money by getting the best rates on home insurance? You can use our new tool to compare rates from different companies and choose the best suited for you!
Steps to reach a landscaping estimate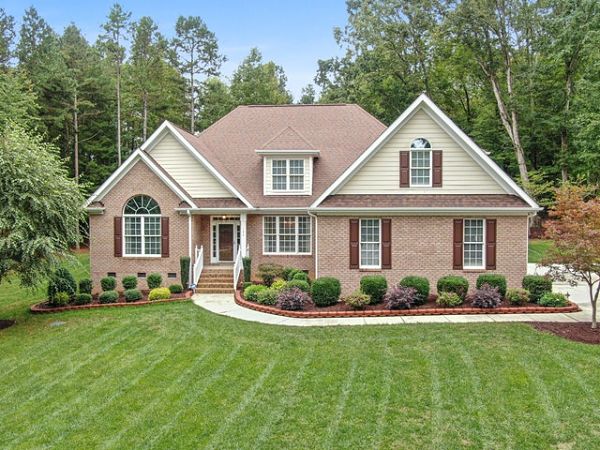 The project cost for your landscaping involves a lot of factors. Once you consider all of them, you can get a landscaping estimate. Here are some of the most important steps in getting a good idea of the total cost.
1. Talk to a professional landscaper
Tell your landscaper exactly what you want. And, ask lots of questions regarding what goes where. Make sure your landscaping contractor measures the property properly. If you hire a landscape designer or a landscape architect, they may charge an initial consultation fee of $100 to $250.
Together, develop a landscaping plan with them and decide on the kind of materials, subcontractors, and labor you may require. Keep in mind that hardscaping — building walls, pathways, paving, etc. will be pricier.
The contractor will give you a rough landscaping estimate based on:
Your landscaping style or design
Features such as a stone pathway, patio, firepit, or water fountain
Types of plants and trees
Your geographical location
Quality of soil and if you need to grade or re-slope the land
Condition of the yard
2. Consider your landscaper's overhead costs
Your landscaping estimate will include the contractor's overhead costs such as transportation, fuel charges, advertising, office rent, equipment repair and maintenance, and contractor's insurance. Be mindful of the fact that the landscaper will add that amount to your landscaping job's cost.
3. Estimate the material costs
With a good project plan in place, it's time to figure out the material costs. Your contractor will help you choose the best landscaping material according to your requirements. They will calculate how much you'll need based on the measurements of the site. Once you have the total material cost, you can add it to the landscape project costs.
Read more: Home landscaping loans
4. Estimate the labor cost
To determine the total labor cost, your contractor will evaluate the number of subcontractors working on the landscaping, the number of hours needed for the project completion, and the hourly landscaping labor rates.
Your zip code definitely factors into the hourly labor rates. For example, the rates for landscaping workers are more in Washington D.C. than say Connecticut, Massachusetts, and Alaska
Read more: Tips and tricks on how to hire a landscape contractor
5. Calculate the total landscaping price
Add up all your landscaping prices to reach the final cost estimate. Keep in mind that a landscaper charges you over and above this amount to include their markup, taxes, and profits.
Do landscapers give free estimates?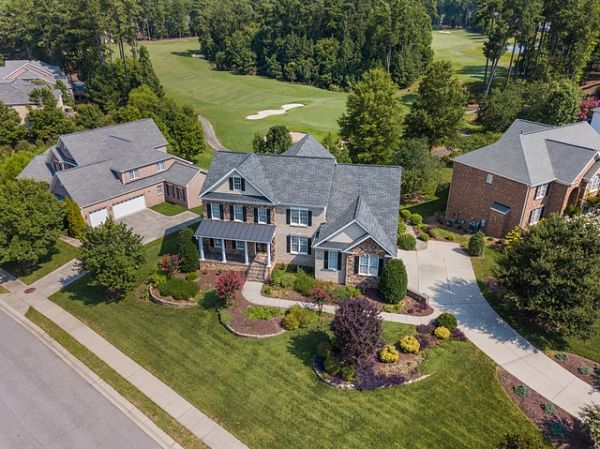 Yes. It's a good idea to get free estimates from landscapers near you to understand your landscaping project and its budget. The landscaping cost calculator will help you estimate the cost of your materials as well as labor based on the square footage of the area.
That way, it will become really easy to plan your home improvement project. And, you can add different features such as paver patios, retaining walls, pools, and other combinations according to your budget.
Last thoughts
Your landscaping project includes designing and planning your land usage. The contractor will help you get the land ready, plant the necessary trees, native plants, and shrubs, and install the garden additions you desire.
Trust us, unless you're a landscape designer yourself, the work is best left to experienced professionals.
So, if you're planning to get a beautiful landscape for your home, you'll want to be on top of the renovation process. And, a landscaping estimate will give you that edge. You'll know exactly where your money will go!
Read more: Types cost estimates project management
How to get a landscaping estimate, and why is it important?
was last modified:
September 21st, 2022
by
Recommended