Linoleum flooring is hardly a new option, considering it has been around since the 1800s. However, this easy-to-maintain, resilient, affordable and environmentally friendly flooring option seems to have lost popularity nowadays.
If you're renovating your home and looking for an ideal flooring option for the high traffic areas in your house, such as the kitchen, children's playrooms, or mudrooms, we'd suggest you consider linoleum flooring rolls and tiles as a practical option.
The reasons for this are many. To start off with, linoleum is very affordable. And while its durability may have been questionable earlier, a lot of advancements have been made with regards to the quality of the product. Modern linoleum flooring manufacturers guarantee that if installed properly, their product will serve you for at least 25 years.
Another reason why choosing linoleum as a flooring option is worth thinking about is that as a product, linoleum is made up of 95% natural materials. This makes it one of the most eco-friendly options in the market. Add to that the fact that cleaning linoleum floors takes next to no effort, and you have a winner!
But let's not get carried away just yet. Read on to learn more about linoleum flooring rolls and tiles.
What is linoleum?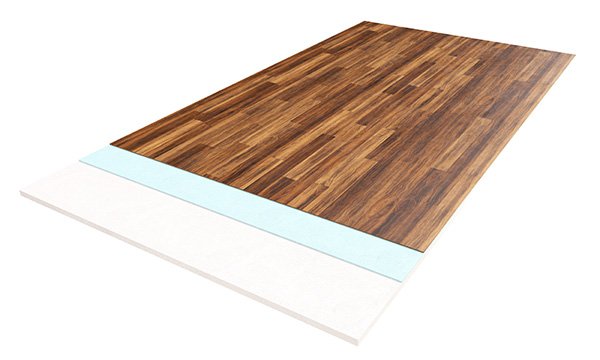 Linoleum was patented in 1860 as a composite flooring material, and commercial production of the product began in 1872. This makes it one of the oldest flooring materials in use. It is made up of naturally occurring materials, such as linseed oil, tree resins, cork dust, recycled wood flour, and mineral dust, making it an extremely environmentally friendly product.
Until the 1960s, linoleum flooring was very sought after. However, with the onset of other choices such as vinyl, the product gradually lost its popularity.
Linoleum flooring is making a strong comeback though, thanks to advances in the quality of the material, making it more scratch-resistant and durable than before, while offering customers a wide variety of finishes and colors to choose from.
Types of linoleum flooring
For a long time, linoleum flooring sheets were the option available. However, you can now choose from linoleum glue-down tiles and click lock tile options as well.
Pros and cons of linoleum as a flooring choice
Pros
One of the reasons for the resurgence of linoleum flooring is its eco-friendly composition, making it a popular choice among green enthusiasts as well as eco-conscious interior designers.
While linoleum was always known to be resilient, newer top coats make it even more durable against surface scratches, scuff marks, and other forms of physical damage.
Advancements in the top layer of linoleum also offer protection against prolonged exposure to sunlight, meaning you no longer have to worry about discoloration or fading. In fact, if properly installed, linoleum flooring should last you between 25 to 40 years.
Unlike vinyl sheet flooring, which has pigments printed on the surface, linoleum has colors integrated into the material at the mixing stage, making it impossible to scratch the color off.
Maintaining linoleum floors is very easy. Spills and stains can be wiped off with soap and water. Regular maintenance only involves sweeping and occasionally swabbing the floor.
It is water-resistant.
Linoleum is also softer underfoot in comparison to a lot of other materials. Some specially treated linoleum flooring rolls have sound absorption qualities and can reduce sound by as much as 18dB.
Cons
While linoleum floors are water-resistant, they aren't entirely waterproof.
Linoleum flooring rolls come in rolls that are 6-7 feet in width and between 10 to 105 feet in length. These are extremely cumbersome and need to be measured and cut to fit the room they're being installed in. This process requires a fair amount of skill and is not easy to install as a DIY activity.
While linoleum flooring does come in faux wood and faux stone prints, the quality of the prints isn't high quality, making them look unimpressive.
It isn't widely manufactured, so procuring it can be difficult in some parts of the country.
Linoleum floors have a reputation for being more suited for commercial use, in hospitals, factories, and office spaces. This reputation makes them seem like an unpopular choice for domestic applications.
Choosing the best linoleum flooring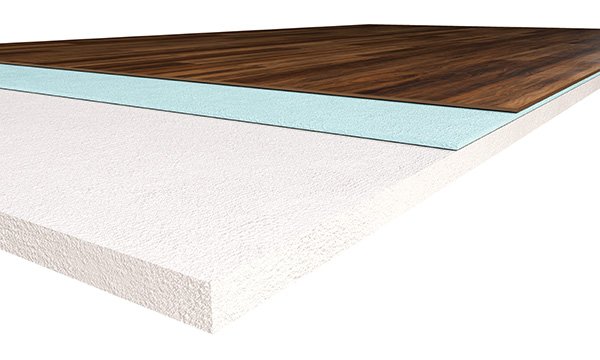 Here are some of the things to look for while choosing linoleum flooring for your home.
Water resistance
While linoleum is water-resistant, it is not waterproof. This means it is not the best flooring choice for wet places like the bathroom. Also, if improperly installed, linoleum floors can be susceptible to seepage.
While an acrylic sealant can be used to make linoleum floors more water-resistant than they normally are, you will need to keep in mind that you will need to reapply the sealant every 6-8 months.
Protective top layer
While vinyl floors come with wear later, linoleum floors come with a protective topcoat that provides extra protection. Make sure your manufacturer has a good protective top layer on the floor you're purchasing.
Warranties
Most manufacturers offer at least a 25-year warranty on linoleum flooring. Make sure you check that while buying the material at your local stores.
Environmental considerations
In addition to being made up almost entirely of green materials, linoleum is also anti-microbial and anti-static. Some manufacturers are also committed to CO2-neutral manufacturing. Keep that in mind while browsing brands.
Visual appeal
Linoleum came with a bad reputation in visual appeal. It was considered to be black and white, boring, and fit for use in drab commercial spaces. However, that is no longer the case.
You can now choose from a variety of prints and designs, including faux marble tiles, terrazzo styles, and faux wood planks.
While the prints themselves may not be as high definition as vinyl tiles, they are still not displeasing to look at, and come with other positive attributes that more than make up for the print quality.
Radiant heat resistance
While most linoleum flooring is known to be resistant to radiant heat, do check with the manufacturer to find out exactly what temperatures the material can withstand and if there are any special installation instructions.
Maintenance
Maintaining linoleum floors is a fairly simple process. Remember to sweep the floor regularly and to mop it using a neutral floor cleaner. Do not use any high pH cleaning agents or abrasive cleaners and brushes.
Since linoleum is soft underfoot, you will need felt pads on tables and chairs as well as soft castor wheels on heavy furniture to avoid damage to the floor.
For added longevity, consider buying a linoleum floor with additional UV protection, and make sure you do not need to apply any extra sealant after it has been installed.
Cost
Linoleum flooring will put you down between $3 and $8 per square foot. The installation will cost you an additional $2 to $5 per square foot.
Home flooring options: Linoleum flooring rolls and tiles
was last modified:
October 14th, 2022
by
Recommended