To most contemporary households, the perfect living room is not just a reflection of their personalities, habits or community standing. It is a statement about uniqueness and individuality. Subsequently, in retrospect, decorating a large living room can be quite a challenge. When it comes to decorating, depending on its size, every room has its own pros and cons. One of the most important challenges of decorating a large living room, is making it feel comfortable and cozy at the same time. Here are a few tips to help create a cozy atmosphere in a large living room.
The bigger the better
Instead of owning the decor of a living room, small and opulent furniture, in many instances gets engulfed in a large room. What works well in any large room is a statement piece. A spacious couch or a large dining room table on a big rug can make a huge difference. Even big accessories, like a large painting, can keep the room from looking cluttered.
Think tall
Besides going for bigger furniture, go for taller furniture or accessories as well. If your large living room has a high ceiling, short furniture can make the room feel unbalanced. Think oversized lamps and vases.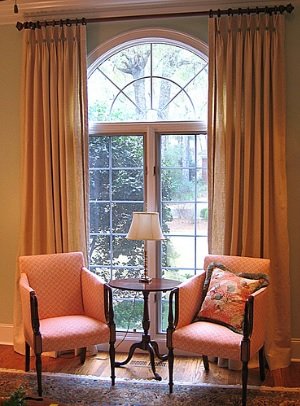 Photo by Design Folly on flickr [CC BY-SA 2.0]
Don't stick to the wall
When decorating people immediately tend to align furniture against the wall, but don't restrict yourself to the wall. A large living room is the perfect excuse to step out of this safety zone and play around with the placement of your furniture.
Divide and conquer
When you don't limit yourself to the four walls, you have the opportunity to create different area's without losing the spacious feel of the room. As we mentioned before, by placing furniture freely in a room, you can use a couch as a room divider. Or if you dare, think outside of the box. Instead of going for a couch or bookcase as a room divider, why not divide the room with a row of potted plants?
TIP: Use our Real-Time Remodeling Calculator and Find Out in Minutes How Much Your Living Room Remodel Will Cost.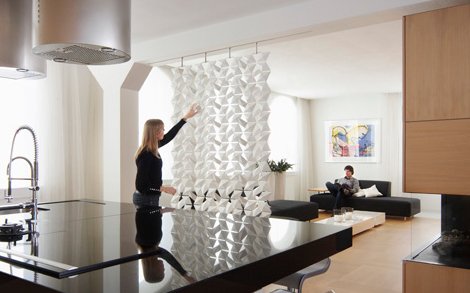 Photo by tophomedesign on flickr [CC BY-SA 2.0]
Island feeling
After you have divided and conquered, add an area rug and some arm chairs so your can make the couch really stand out on its own. A great tip for this setting is to put the front legs on the rug to create unity, an 'island' if you will. This also works craftily in the dining area. Make sure the dining room table and chairs all fit on the rug.
Don't block the view
Whether you choose to live big or small, choosing some furniture pieces where you can look underneath is a good way to create an optical illusion of space. In a big room, this will make the room appear unique and neat. The last thing you want is to have your large living room feel cluttered.
MORE: Take A Look at the Ultimate Living Room Furniture Round Up.
Do you have more ideas? Please share with us in the comments section below.
Living Room Decoration Ideas
was last modified:
March 24th, 2019
by