8 Strategies to make home sellers earn more money
The real estate market forecast in 2022 predicts another hot seller's market. Most properties will attract buyers as soon as they hit the market, and bidding wars may lead to lucrative sales in just a handful of days. Still, that doesn't mean you should put an unpolished property on the market. Simple actions such as finding the right real estate agent and making a few basic repairs can lead to a smoother, faster, and more profitable sale. Read on for easy strategies to maximize your home's sale price.
Maximize curb appeal
Research has shown that prospective buyers make up their minds about a home in less than 10 seconds. That means your home's first impression is of paramount importance.
From your entry walk, look at your home with fresh eyes. Note even the smallest flaws because buyers will definitely notice them. Is there a sagging gutter? Are your windows hazy or crooked? Is your sidewalk or driveway pavement cracked or stained?
Make sure your home is as close to flawless as possible. A professional power washing can restore shine to your siding and driveway, while a landscaper can make your lawn and hedges picture perfect.
One foolproof way to boost curb appeal is to give your front door a makeover. Black is the most appealing front-door color. You can also boost your entryway's appeal by expanding the sidelights or adding an awning to give the area more depth and interest.
Read more: Things that make home buyers lose interest
Apply a fresh coat of paint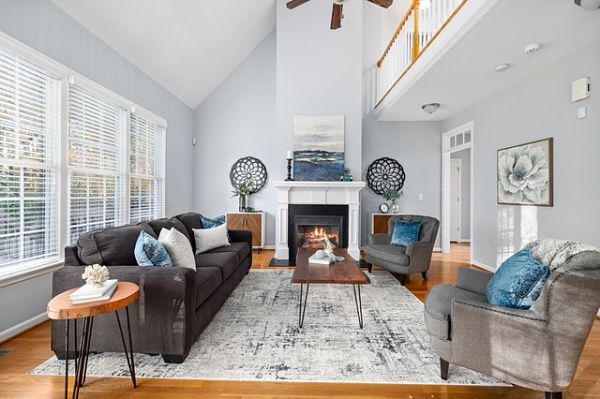 Fresh paint is one of the easiest and most cost-efficient ways to boost your home's sale price. You can do it yourself in a few days, or you can hire a professional for a relatively low cost. Use colors that will appeal to buyers in your target demographic. White may seem like a safe choice, but it can seem harsh and ages badly. Consider softer choices such as beige, eggshell, light gray, or "greige."
Get a good CMA
A comparative market analysis (CMA) compares your home to similar properties that have sold recently in the area. It will help you or your agent set an initial list price that will attract multiple buyers and maybe even start a bidding war. If you nail the list price, you're looking at a fast, lucrative sale.
On the other hand, if you set your list price too high, you'll alienate many buyers, and you may not get an offer. The odds of a successful sale sink the longer your home sits on the market, so a list price that overshoots the mark can doom your home sale.
A list price that's too low can also be problematic. While it may bring a flurry of offers from buyers looking for a bargain, others may assume your home is underpriced because it has hidden problems and sit out the sale.
Most full-service agents will provide you with a CMA for free. You can use an agent-matching service to find a Realtor in your area.
Time the market properly
The national market is hot right now, but every local market has unique rhythms that can impact your home's sale price. In general, spring and summer are the best times to list your home. December and January are usually the slowest times of year because potential home buyers are busy with the holidays and nursing a financial hangover in the first part of the new year. You also want to avoid periods of extreme weather. In states like Minnesota, that means the snowy winter months. It's hard to organize a busy open house when there are 3 feet of snow on the ground.
Declutter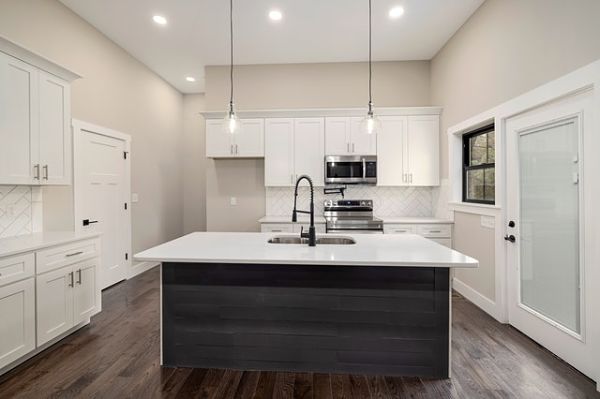 You want your home to appear roomy and open. That means you don't want a lot of stuff cluttering your home. Many experts suggest removing around half your furniture and putting it in storage. That will make your home feel larger and give the impression that there's plenty of room to spare. The rule also applies to storage spaces like closets and cupboards — some of the first places prospective buyers look. If they seem overstuffed, they'll assume the home doesn't have enough storage.
Make repairs
You'll want to address everything from burned-out light bulbs to crooked drawer pulls and leaky faucets. Don't assume problems are so small or insignificant that buyers won't notice. If they find something broken, it can color their perception of the entire property. It might not sink the sale, but it can affect how much they're willing to offer.
Update your home's aesthetic
Real estate agents say that consumers buy with their eyes, meaning how a place looks is important. Outdated furnishings and finishes can negatively color their opinions, even if a home has "great bones." Consider giving your home a modern makeover before you open it for showings. You can hire a professional home staging service, although it can be expensive.
Read more: Best plants for curb appeal
Install Smart-Home Upgrades
Smart-home technology is more ubiquitous, and many analysts believe nearly half of all U.S. households will incorporate some smart-home technology by 2023. Young homebuyers especially view smart-home features as essential. Advances in smart-home tech have made smart locks, smart lighting, smart thermostats, and smart security systems accessible and affordable. Even a small feature such as a smart doorbell can make a prospective buyer feel more secure about a property.
Read more: Real estate investments property value
8 Strategies to make home sellers earn more money
was last modified:
October 11th, 2022
by
Recommended