The outdoor balcony is one of the most appealing spaces in an apartment, and also one of the most attractive selling points. In fact, apartments with balconies get tenanted faster than those without, and this is simply because no other space beats the balcony when it comes to entertainment value.
Plus, it's even better when your apartment is surrounded by a beautiful environment because then you can enjoy stunning views from the comfort of your home.
If your apartment has a small balcony and you're not quite sure how to style and decorate it, then you're in for a treat!
Below we've got some creative and practical tips for you on how to make the most of your apartment balcony today.
1. Decorate it:
Nothing beats coming home to lush, refreshing greenery, and there's no better place to add small leafy plants than in your sun-filled balcony. A few of our favorite low-maintenance plants to put up include Boston Ferns and Philodendron, which you can combine with fragrant honeysuckle and lavender flowers for an even more stimulating yet relaxing atmosphere.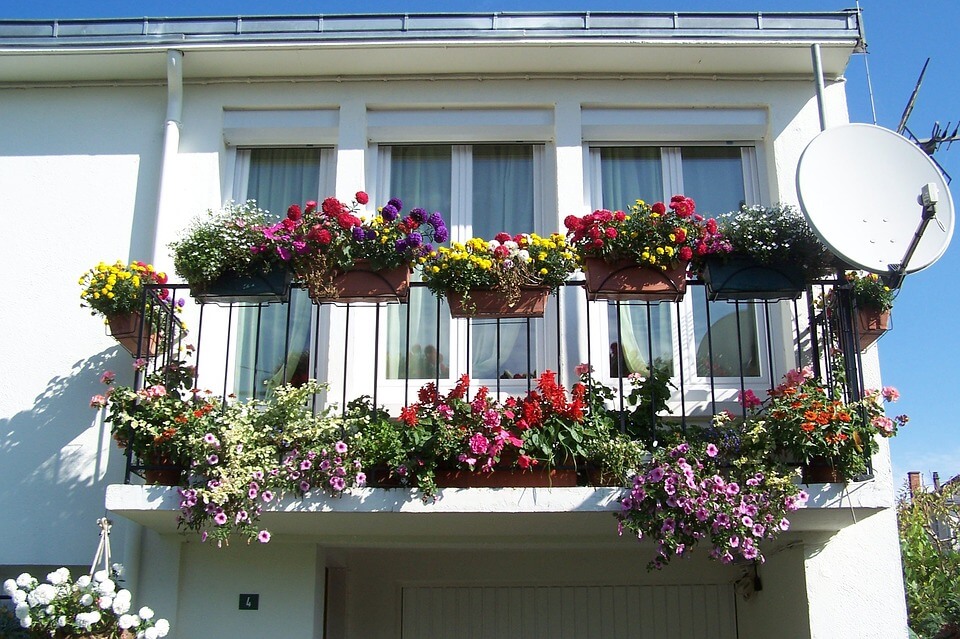 Now, add a touch of personality to the whole arrangement by using vibrantly colored pots, which could include Moroccan and Oriental patterns or even a wide array of beautiful pastels all along the balcony wall for a refreshing spruce.
Read more: Balcony decoration ideas
2. Warm up the Concrete Floor:
Because the balcony is an indoor/outdoor space, it only makes sense that you'd want to walk barefoot on its floors, but this is not always possible thanks to the cold concrete underfoot.
The good news is that you can warm up the floor by placing an area rug, which will also enable you to incorporate fun and colorful floor pillows to sit on during those balmy summer nights. Just make sure that the colors and/or patterns on the rug complement those of the existing décor.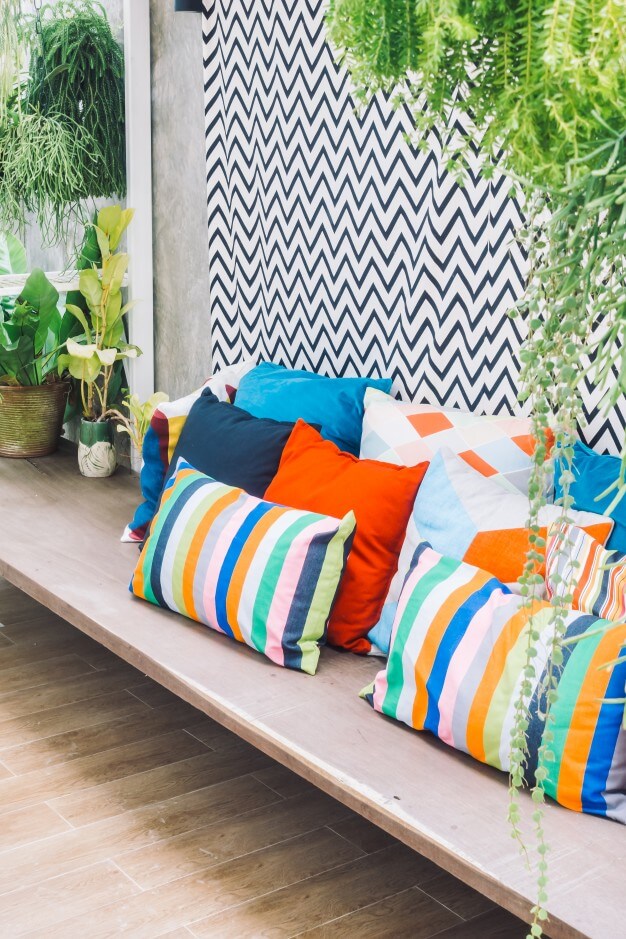 Tree photo created by mrsiraphol – www.freepik.com
Alternatively, you can install interlocking deck tiles to warm up the balcony floor, which are also cost-effective and very easy to install and remove.
3. Storage Bench or Bookshelf:
There's no better way to free up storage space in your balcony than by using double-duty furniture. This could mean incorporating small floating shelves to keep your magazines or favorite books, and even one of those storage benches that can be used to keep things like pillows, throws, your small barbeque grill and other knick-knacks that are a part of your balcony décor.
You can even incorporate a small folding table instead of a traditional outdoor table to save space and create more leg room.
4. Homemade Bamboo Privacy Screen:
Incorporating a privacy screen to your balcony can instantly boost the space's style appeal and overall function, separating the indoor and outdoor areas while serving as a buffer against the elements as well as any prying eyes. The good news is that you can create your own privacy screen for your balcony using cost-effective bamboo poles that can be purchased for less than $1.50 each.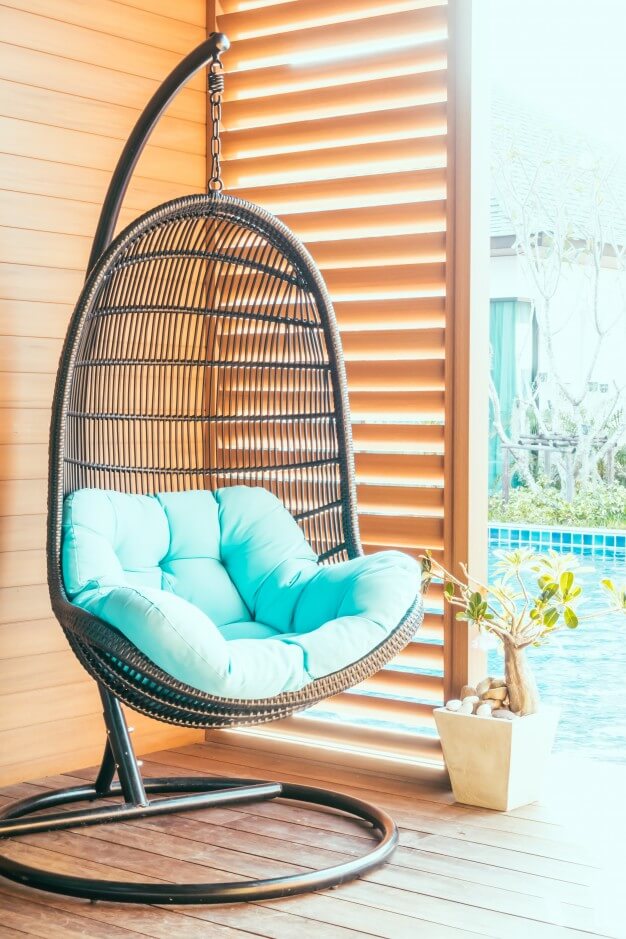 Vintage photo created by mrsiraphol – www.freepik.com
All you need to connect them together is some ropes and zip ties. Add lantern string lights to the equation and you'll have an instantly attractive and unique looking balcony.
5. Transform it Into an Outdoor Room:
Turn your balcony into a distinct outdoor room by decorating it with weather-resistant furniture like polypropylene coffee table sets or faux wicker chairs and dark outdoor rugs that will add character and spice to space.
To create even more sitting space without resorting to floor pillows, add a teak folding chair or two which you can keep neatly folded and out of sight when not in use.
6. How About a Planter Wall?
Dedicate an entire wall on your balcony to lush greenery accented by globe string lights for a really cheerful atmosphere. You can further accentuate this look by incorporating an outdoor area rug and straw floor poufs to keep things rustic while providing you with extra seating.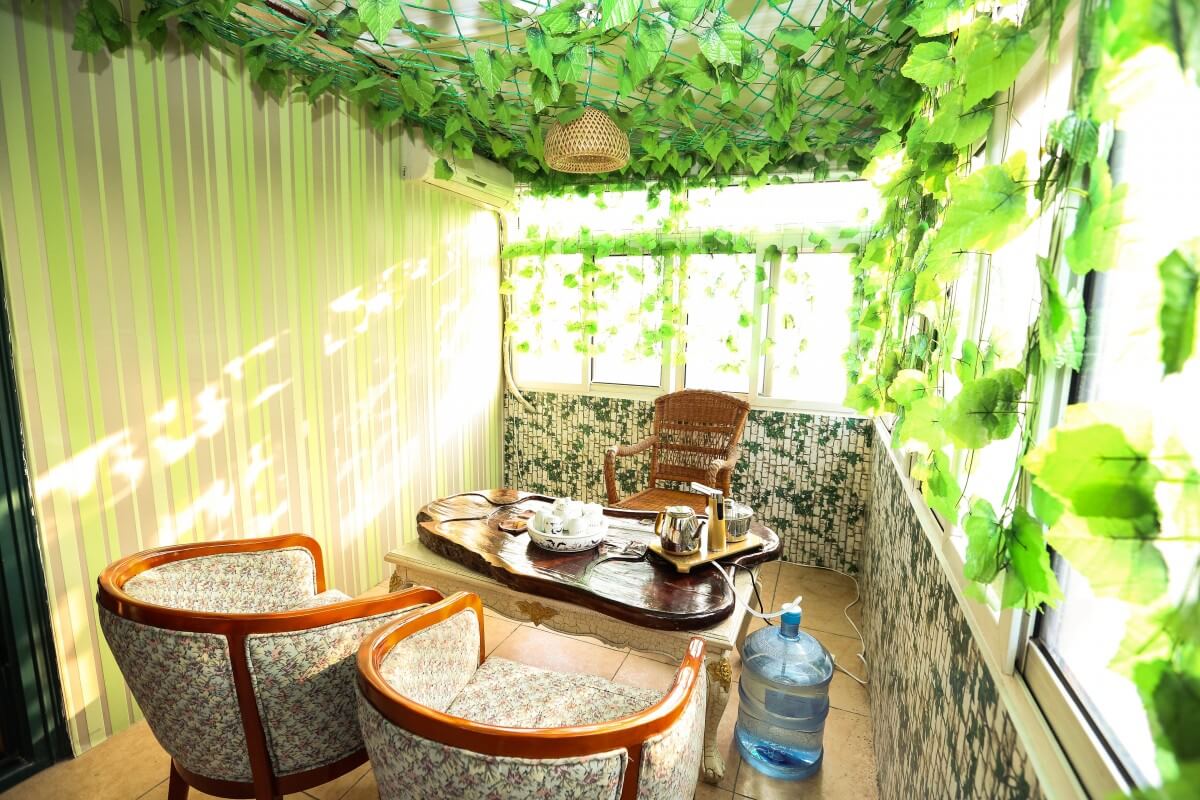 pxhere
Meanwhile, you can store your outdoor picnic blanket inside your storage bench and take it out whenever you have company or feel like enjoying the beautiful weather from your balcony.
Read more: 6 amazing reasons vertical gardening can  make better gardener
7. Combine Style and Function:
Some balconies are so small and awkwardly shaped that it can be a challenge to style them into the comfortable, inviting and relaxing outdoor spaces that we desire. However, you can still make it happen through the smart placement of carefully curated furniture and décor pieces all over the space.
For example, if your balcony is facing the wall of another building or a roof (not a very inspiring view), you can turn it into an urban oasis by adding a dozen or so planters that feature different types of flowers and plants.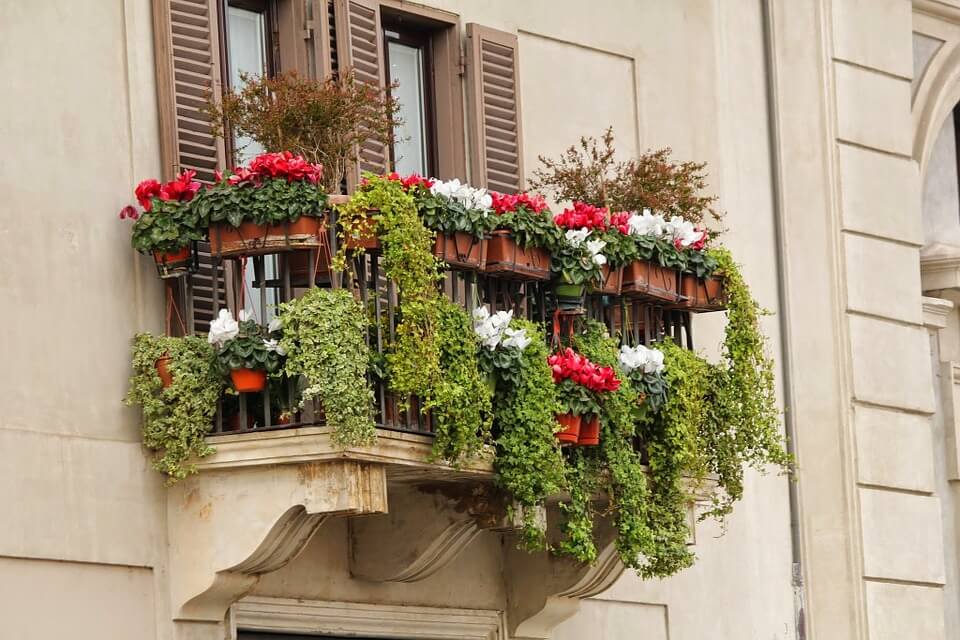 This will instantly add color and life to your balcony while making it easier for you to imagine other elements for you to add and accentuate the space.
This could include the use of an outdoor Acapulco chair with a vibrantly colored cushion, and a small foldable table to place your glasses and plates when entertaining. Next, you could warm the concrete floor up with a machine-wash friendly cotton rug which is not only low-maintenance but will enable you to walk barefoot on your balcony whenever you want
8. Get rid of the clutter:
Having too much clutter will not only kill your balcony storage but it can make the space seem even smaller than it is while reducing your motivation to spend time on it.
So, if your balcony looks more like a storage trailer than a relaxing chill out spot for you to enjoy the outdoors on weekends, then you might need to free up some room.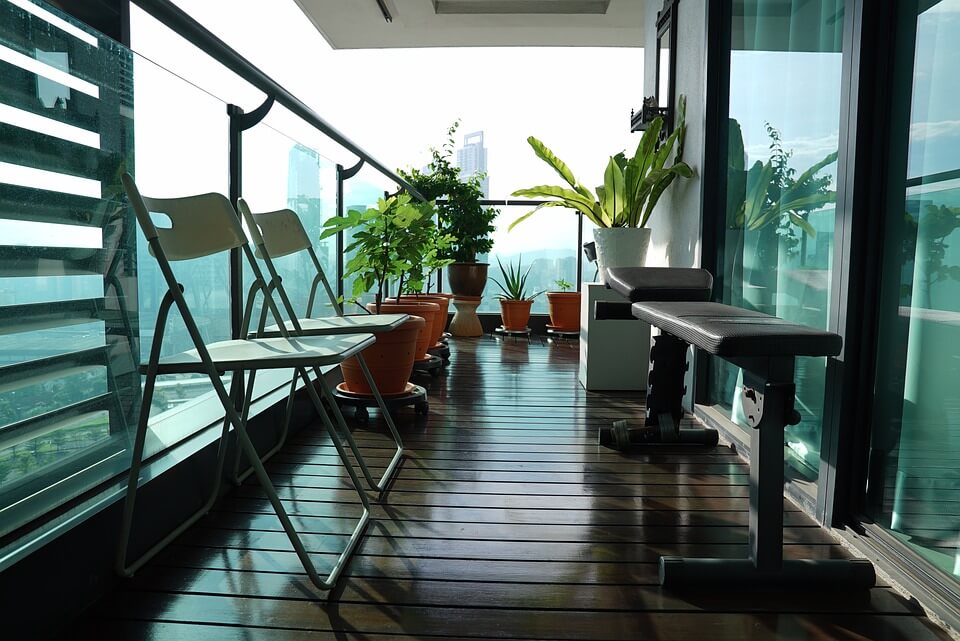 This might require that you find an alternative form of storage for the stuff currently on your balcony, but in the end you'll have enough space to put up some attractive outdoor furniture like a small table to put your small plates and drinks, and a long bench or even sitting pillows to get you even more leg room.
Once you start using these tips, you'll see that your balcony can be as functional and beautiful as you want it to be. All it needs is some creative TLC and smart organizing, and you'll soon turn it into a relaxing and fun entertainment space for you to use.
How To Make The Most Of Your Apartment's Outdoor Balcony
was last modified:
May 18th, 2022
by
Recommended