How to make managing rental properties easy and stress-free
Managing rental properties can be easy if you're armed with the right knowledge, and are proactive. You don't need to be a professional contractor or a real estate investor to know how.
Just understand that property management requires your time to keep up with all the tenant requests and maintain the rental property – all the while taking care of your landlord duties such as collecting rent, handling homeownership issues, and tracking your finances.
Managing rental properties does entail strategies to keep your rental business running smoothly – making sure your real estate investment becomes a successful financial venture. Whether you're managing a property yourself or hiring a professional property manager, you'll want sure-shot tips and tricks on how to manage rental properties. And, this is where we come in to provide you with all the information.
Why is managing rental properties important?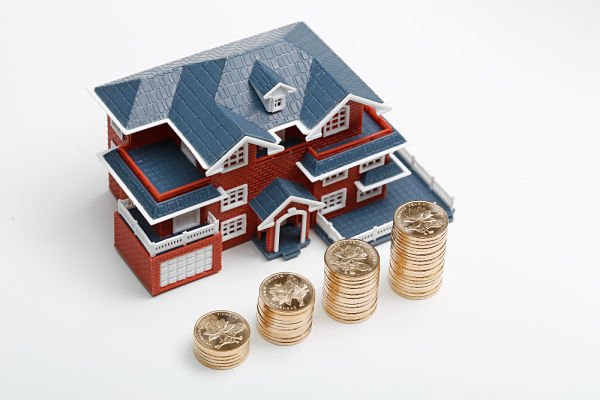 If a rental property is not managed properly, it may fall into shambles. Fortunately, there are ways to go about it. In this article, we'll explore some important property management strategies for every landlord to keep their property running smoothly and generating extra income.
In that sense, landlording is a small business where you deal with customers or tenants and take care of day-to-day tasks as well as expenses.
Many landlords find managing single-family homes a lot easier than multi-family rentals because the renters in single-family homes are more likely to take care of the property – sometimes even fixing small maintenance issues themselves. Managing an apartment or condo is also easy due to the local HOA membership that takes care of the building and landscaping maintenance.
Managing rental properties: Key responsibilities
Being a landlord is a wonderful and lucrative experience, but it's not without its challenges. Understanding certain essential landlord obligations, property marketing methods, and legal areas will go a long way toward assisting you in finding (and keeping) a tenant, efficiently managing your rental, and avoiding some of the most typical landlord blunders. And, knowing when to seek expert help is perhaps the most valuable skill.
Basically, there are three areas of a rental property that need managing.
Tenants: Properly screening and selecting the right tenants.
Property: Maintaining the real estate and keeping it in the best condition.
Finances: Taking care of short- and long-term expenditures. Keeping a good record of the rental income, all the expenses, property taxes, and transactions.
Read more: Property development tips for landlords
Managing tenants
This kind of people management requires skills and patience, especially when handling tenant complaints. You need to learn to be proactive in addressing them – be it a maintenance issue or pest invasion. Once you do take measures such as performing regular property inspections, you'll be able to boost your tenant retention rates.
Keep in mind that as a successful landlord, you have to take care of:
Timely rent collection, keeping track of late fees, and dealing with unpaid rent.
Managing lease agreements, adhering to all legal terms including the state's landlord tenant law.
Screening tenants by verifying information on applications. Checking for credit scores, criminal records, or any eviction history.
Conveying the rules, requirements, and regulations to the potential tenant.
Collecting the security deposit and rent.
Taking care of tenant complaints and fixing the problem either through repair or replacement.
Sending the tenant legal notices before an eviction process in case you have a solid reason for the same.
Checking the rental unit for any damage when the lease term is over.
Finding a new tenant for the apartment.
Read more: Land lease agreements
Managing property maintenance and inspections
Like any other physical structure, your rental property too needs to be maintained. Mainly for the health and safety of your tenants. Also, your insurance company will want to ensure that the important structural parts of your property meet certain standards. On your part, you'll need to take care of:
Read more: Renovating a rental unit
Managing finances

Owning a rental property means that the landlord has to manage the finances as well. Basically, understanding how much money comes in each month and how much goes out. You need to keep a record of the following:
Rent payments each month.
Mortgage payment, interest rates, and the loan terms.
Property insurance.
Yearly property taxes.
Bills for utilities such as water supply, gas supply, and electric bills – unless these are solely the tenant's responsibilities.
Any inspection fees or fines regarding maintenance issues at the property.
Read more: Why are 4 bedroom apartments cheaper
Managing rental properties tips
Here are some proactive steps you can take to ensure that your property continues to generate revenue for you:
Take steps such as rent reminders and late fees to prevent payment problems.
Give your tenants the convenient option of online rent payments.
Select good tenants through proper tenant screening and background checks.
Make sure the tenant turnover is not too frequent or the vacancy periods are not extended – by finding ways to keep your current tenants happy.
Address maintenance repairs quickly.
Add features and strategic upgrades to retain long-term renters. For instance upgrading to premium stainless steel appliances may encourage tenants to stay longer.
Plan a kitchen or bathroom remodel if required.
Arrange for home inspections every three to six months to document the condition of the property.
Always follow landlord tenant laws, including the federal Fair Housing Act as well as the state and local regulations.
Learning these tips and tricks will help you streamline your property management responsibilities.
Read more: Tenancy in common
Hiring a property manager
Many property owners rely on a third party to manage their rental investment. The reasons could be the physical distance from the property, lack of time, or unwillingness to handle the day-to-day hassles of a property.
While hiring a property manager or property management companies will save you time and headaches, you'll have to give up some control over the daily operations of your rental. And good money! Most property managers charge 8-12% of the monthly rent, or a leasing fee of up to a month's rent. However, the good news is that you might be able to deduct the cost of hiring a property manager during taxation.
Read more: Vacation home designs by architect
Last thoughts
Although managing rental properties may seem overwhelming, it's not as difficult as you may think. We hope this guide helps you learn the basics of how to manage rental properties on your own successfully. Keep in mind that being a successful landlord is all about making sure that your investment property is profitable and stress-free.
Read more: Why is my landlord having my house appraised?
How to make managing rental properties easy and stress-free
was last modified:
October 18th, 2022
by
Recommended