Managing Your Online Reputation as a Real Estate Agent
Real estate agents often rely on their reputation and skill to maintain a consistent flow of clients. With online review websites like Zillow, Yelp, HomeLight giving homeowners and sellers a place to write about their experience, it's important to manage your profiles properly.
Competition can be stiff in the real estate world. This makes your professional rating and reviews key in differentiating yourself from the next agent.
So what do you need to do to properly manage your online reputation as a real estate agent? To help you succeed in representing yourself online, we're going to talk about what online reputation means for real estate agents and what work you'll need to put in.
What is Online Reputation?
In short, your online reputation is anything that can appear when someone searches your name. This ties into the common tip that personal social media profiles should be kept totally private – unless you want a possible client finding out what memes you like.
Of course, some real estate agents have professional Facebook profiles that are open to the public. The difference between the two is the type of information available and how appealing you are to those looking for a professional in real estate.
Professional online reputation is also strongly linked to your overall rating and the reviews past clients have left about you. The goal should always be to have a high rating with a large catalog of reviews. Not only will having a high rating differentiate you but having many reviews can insulate your reputation from the damage of negative reviews.
Your online reputation is ultimately what's going to inform potential clients about the type of work you do and whether or not you're a good match for their needs.
Read more: Optimize your real estate website
The Value of Online Reviews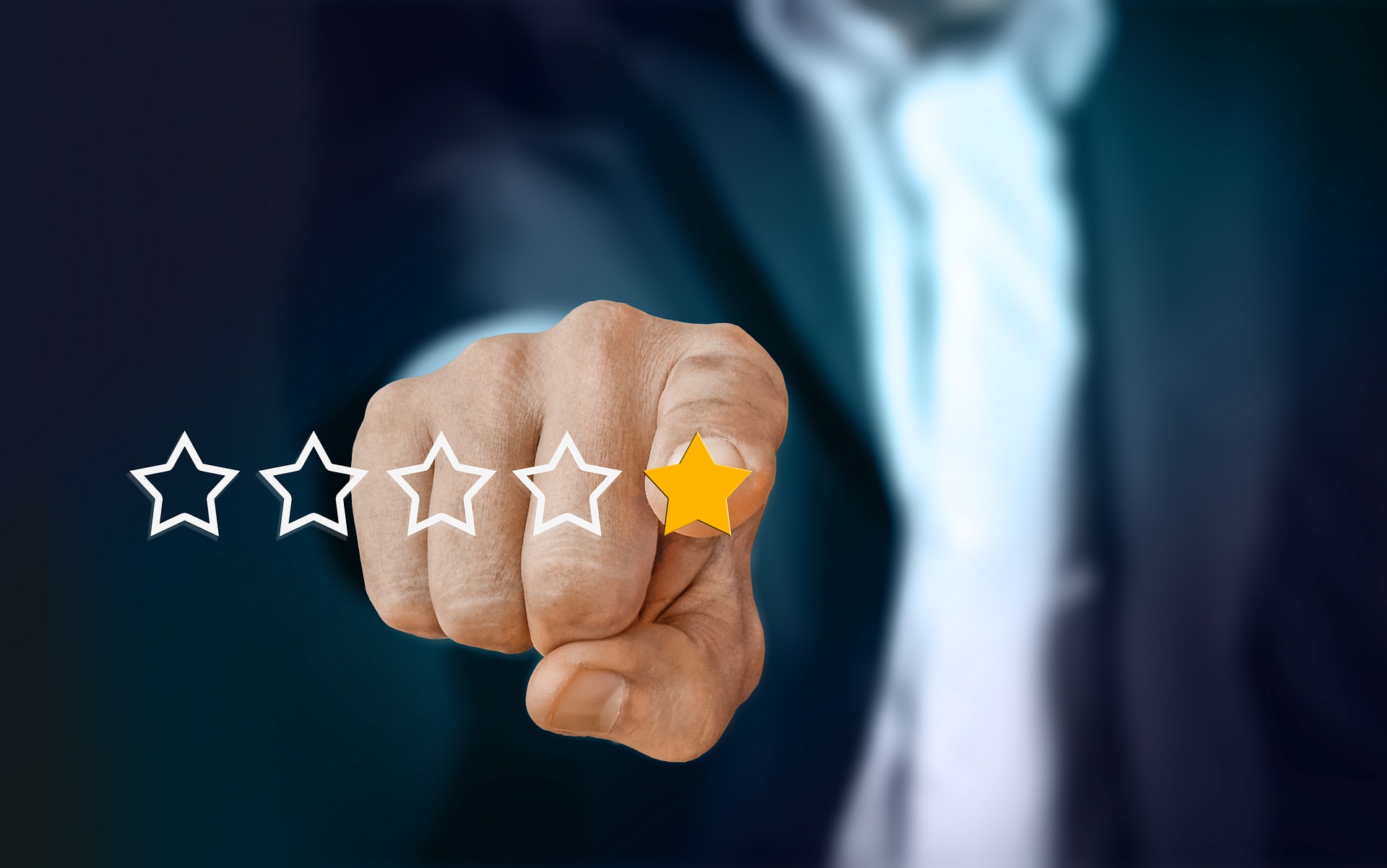 Think back to the last time you ordered something online. Chances are that you checked the online rating and reviews for that product before hitting the "buy" button. If another similar product had a better rating and more reviews than the one you're looking at, it's likely that you'll opt for the more trustworthy product – right?
The same process is applied when people are looking for a real estate agent. Over the course of a few weeks to months, you'll be working closely with people as they buy or sell a property. This huge life event requires guidance and expertise, meaning people take finding an agent very seriously.
Many people now trust online reviews more than a recommendation from a friend of family member. This means that real estate professionals need to make sure their online profiles are filled with honest reviews from past clients to keep new ones coming in over time.
Managing Your Online Reputation Successfully
Making sure that potential customers are finding a great-looking professional profile that will make them want to work with you is the goal. But what kind of work do you need to put in to make sure you're able to attract new clients with your online reputation?
Online reputation is a mix of everything that can appear about you online, meaning you'll have to approach this project from a few different angles to be successful.
Make Sure Your Professional Profiles are Filled Out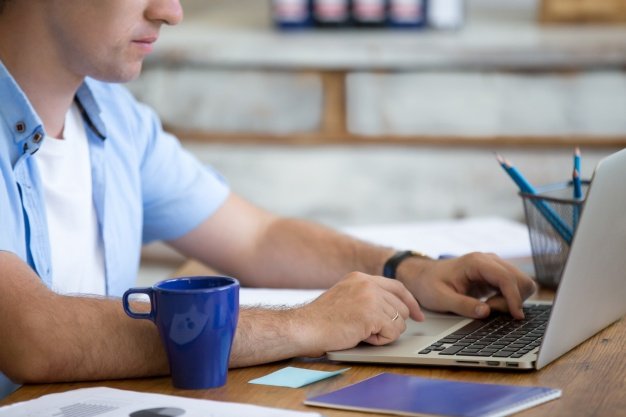 Business photo created by phduet – www.freepik.com
One of the first steps you'll want to take is making sure that your professional profiles contain the right information. After you've claimed each profile, take the time to make sure the following is updated:
Professional Photo

Contact Information

Available Hours

Areas Serviced

Areas of Special Expertise
Many profiles will also have sections that allow you to enter additional information. These sections give you the opportunity to stand out from the competition with your responses.
To successfully manage a professional profile on an online review site, make sure you have a great bio and mission statement along with other requested information. The more you give potential clients to read, the more they'll have to make their decision!
Read more: Millennial home buyers social media
Ask Previous Clients About Their Experience
As we mentioned earlier, many people weigh what's said in an online review more heavily than even a personal recommendation. Asking your previous clients to leave a review about their experience will help you build your professional rating and review catalog.
Soliciting online reviews can be as simple as asking them in person or sending them an email or text with the request. Using an online reputation management tool can help you streamline the process and give you a centralized dashboard to manage your reputation from.
When you are getting started with requesting online reviews, make sure you target your most important profiles first. Make things easy for your clients by providing them with a specific link that will take them directly to the profile you want a review on.
Read more: Tips to find the best house online
Respond to Your Reviews
Another important aspect of managing your online reputation as a real estate agent is actually responding to the reviews your clients leave.
Not only is this a good practice to get into, but it also shows your current clients that you care. A quick thank you and personalized note can be enough to bring them back to you in the future.
Similarly, responding to your reviews in a timely manner lets prospective clients see that you value communication and customer experience. Even if someone leaves a negative review on one of your profiles, responding to it can give potential customers context and still let you shine professionally.
Read more: What to look for in a general contractor
Managing Your Online Reputation as a Real Estate Agent
was last modified:
April 5th, 2022
by
Recommended