Essential guide to manufactured home maintenance and repair
One of the key responsibilities of being a homeowner is making sure your home is well maintained. This holds true irrespective of whether a home is site-built or pre-fabricated. Manufactured homes are no longer small, single-section homes. They now come in all sizes and are replete with all the features a site-built home may have, be it basements, fireplaces, two stories, or ornate ceilings. Maintaining these homes not only makes living in them more comfortable and safe, but it also helps build equity for the future.
Here is an essential guide to manufactured home maintenance and repair. Some of these tasks will need your attention only once a year, while others will need to be done more often. While these maintenance activities may seem tedious, they are sure to preserve the comfort and quality of your mobile home for many years to come.
Check your home's foundation
Manufactured homes tend to settle over a period of time. This makes it essential that you check the foundation of your home every year to make sure it is level.
If your home is not level, it can lead to several problems, including windows and doors not shutting properly, cracks in the walls, and leaks in your home's plumbing. A level foundation will ensure you do not have to deal with expensive home repairs.
Secure skirting
Your home's perimeter enclosure is called its skirting and plays a much more important role in manufactured homes than we realize. Skirting not only protects your home from pests and acts as an insulator for your home, it also adds to your home's curb appeal.
Making sure your home's skirting ventilation is efficient is something that can be achieved by applying a simple formula. There should ideally be one square foot of venting for every 150 square feet of space under your home. Also, make sure to install venting within 3 feet of each corner of your home to prevent dead air pockets from forming.
Read more: All about termite inspections
Roof maintenance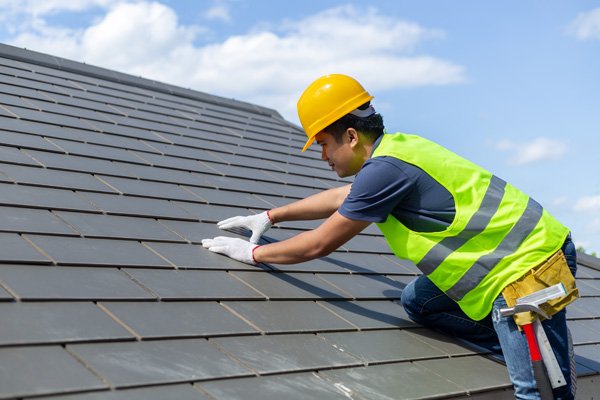 If your mobile home roof is a flat roof, you will need to tend to any roof leaks immediately. Depending on the type of material, some manufactured homes require you to reseal or recoat the roof every year.
As part of your mobile home maintenance, check and make sure the roof caulking is not cracked or soft in places. Check on the state of the flashing as well. The type of coating you use should also be compatible with the roofing material. For example, you cannot use aluminum or asphalt coating on PVC or rubber roofs.
Measuring your manufactured home
Not all manufactured homes are the same size out of the box. For example, mobile homes manufactured before 1978 are likely to have smaller bathtubs, doors, and windows from those available over the counter at the stores like Home Depot or Lowe's.
Measure every fixture in your home, including internal and external doors, windows, kitchen fittings, refrigerator, bathroom fittings, faucets, countertops, and closets. That way, if you ever need to replace anything thanks to wearing and tear, you will know what sizes will fit your home.
If you need to change things like doorknobs or faucets, it sometimes helps to take the part that needs to be replaced to the hardware store with you. This is because some of these parts are made specifically for manufactured homes.
Plumbing maintenance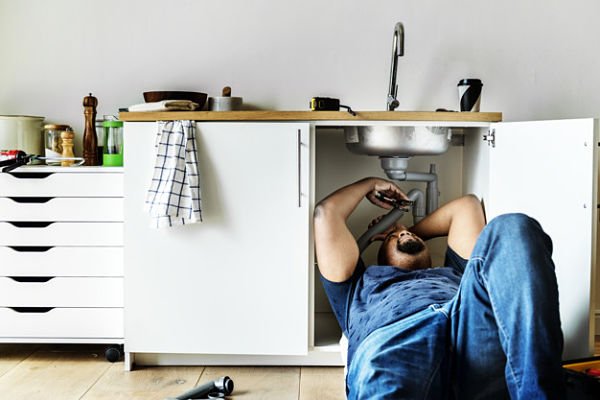 All mobile home plumbing systems will have three lines: a supply line, waste or drain line as well as ventilation line. Make sure these lines remain unclogged to keep your plumbing system healthy and to avoid water damage.
In case repairs need to be made, it always helps to know where the shut-off valve for each feature is located. It's also a good idea to add an extra shut-off valve for the faucets in the bathrooms and kitchen as well as toilets to help you manage repairs more efficiently.
HVAC maintenance
While HVAC inspection may be a job for professionals, maintenance activities are easy enough to do yourself using these maintenance tips.
Clean your air ventilation and heating systems once every few months to make sure the air quality inside your home is not compromised. Clean your filters regularly to make sure they function optimally. Make sure you change your filters periodically as well.
Essential guide to manufactured home maintenance and repair
was last modified:
October 14th, 2022
by
Recommended