When a house is designed, the master bedroom is often a focal point. If you've recently moved home or it's time for a revamp, creating a space where you can relax and unwind is important. To help, here are some tips on how to design the perfect master bedroom.
Set a Budget
As a space where relaxation is the goal, the master bedroom is a popular candidate for remodeling. Whether you're counting every cent or money is no issue, it's important to create a reasonable budget before starting the design phase. There are added expenses that can quickly accumulate, which could result in you running out of money halfway through the project. To create a successful budget, you will need to calculate your expenses, determine your income and outgoings, as well as track your spending.
Home Renovation Cost Estimator
Sorry, we currently don't have that project at our disposal.
---
You can take a look at our most popular ones:
Water Heater Installation
Exterior Door Replacement
Install Recessed Lighting
Exterior Door Installation
Interior Door Installation
Interior Door Replacement
Establish Your Wants and Needs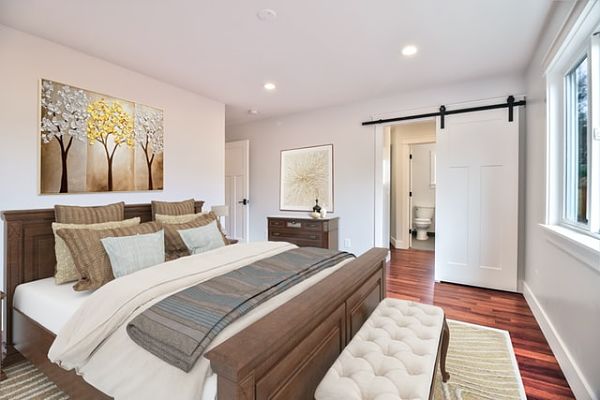 Like with all renovation work, the cost of your master bedroom remodel will boil down the scope and complexity of the work, as well as the features you choose to include. It's important that you establish which improvements are necessary, alongside those that you can do without. Once you have figured out the improvements that need to be included, this will help you work out the overall cost. It's a good idea to factor in extra funds, which can cover unexpected surprises along the way.
Read more: The best tips on turning a bedroom into a closet
Lighting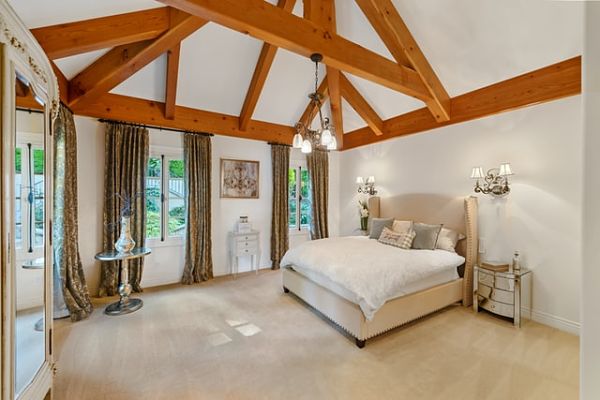 To bring your master bedroom design to life, you will need to invest in layered lighting. Using a variety of light sources will add dimension and depth to your space, giving it a well-lit and warm look and feel. Your master bedroom should be a place where you feel most relaxed, so mixing task, accent, and ambient lighting is key. Before heading out to purchase lighting for your master bedroom, it's best to clarify your goals, the style you like, and how much light will be needed.
Check these Farmhouse Master Bedroom Makeover Ideas
Furniture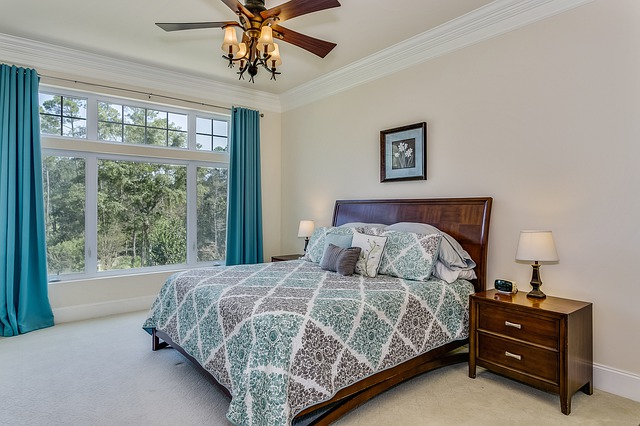 When it comes to picking furniture for your master bedroom, your bed is understandably one of the most valuable items. From a visual stance, the bed tends to be the centerpiece, so it's crucial that you find one that enhances the look and feel of your space. In addition to finding the right bed frame, a high-quality mattress is important too.
We all want to get a good night's sleep, so picking the right furniture that matches your personality and style is essential. Other pieces of furniture that should be included in your master bedroom include a closet, nightstand, and a dressing table. If you have a lot of space, it's important not to purchase too much furniture, otherwise, your bedroom will look cramped and poky.
Take a look at these simple master bedroom furniture upgrade ideas for further info.
Fabrics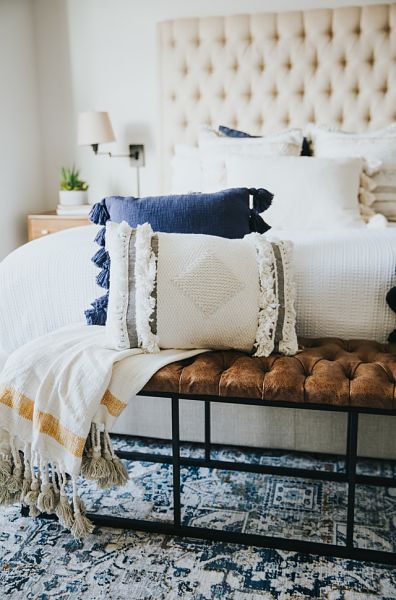 In addition to the types of furniture you choose for your master bedroom, the fabrics you pick can play a big part in comfort and relaxation. When shopping for pillows, there are various arrangements that you can pick to give your bed the perfect finishing touch. Many homeowners decide to buy decorative pillows that are primarily used for show. When selecting bedding, it's recommended you pick soft-to-the-skin sheets that can improve sleep quality. When choosing a comforter, make sure to choose one that is not only visually appealing but adds an extra level of warmth when going to sleep.
More info on master bedroom decor
Windows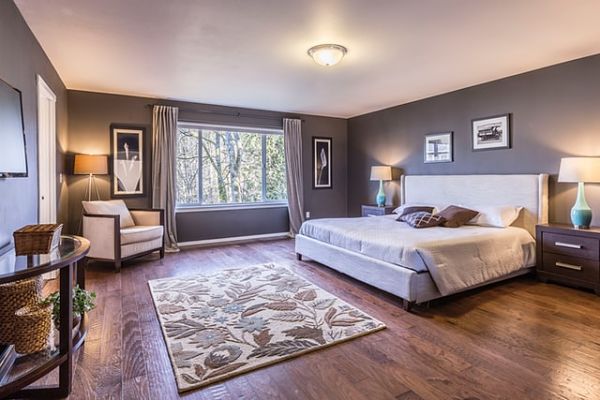 Your master bedroom should be welcoming and inviting from the moment you walk through the door, so it's important that you bring as much natural light as possible through your windows. Window treatments can be a great way to transform your master bedroom, add privacy, and help you be more energy efficient.
Whether it's time for a change or you would like additional space, before you get to work remodeling your master bedroom, taking all the tips listed above into consideration can help you create a space that is warm, homely, and relaxing.
Read more: Top 10 Master Bedroom Ideas for That Luxurious Feel
Master Bedroom Design Tips
was last modified:
October 20th, 2021
by
Recommended