Most common mistakes homebuyers make
Buying a house, especially your first one can be exciting, nerve-wracking, and challenging. It's easy to get emotional and make costly mistakes unless you go in with a plan and stick to it. Here are some top home-buying mistakes and how to avoid them.
Failure to budget
It's one thing to spend weekends at open houses for fun. But don't fall in love and write an offer without knowing if you can afford it. Failure to consider the cost of homeownership before house shopping gets people in financial hot water every day.
Your first step to avoiding this error is to prequalify for a home loan before calling an agent. This basic step tells you what kind of mortgage payment is affordable with your income and debts. Understand that this is a basic calculation and does not account for expenses that don't appear on your credit report or application. If you have expensive hobbies, plans to start a business, or a baby on the way, you should probably spend less for a home than a basic rule of thumb would indicate.
The second part of your homeownership budget is ongoing repair and maintenance. Depending on the condition of the property, plan to spend 1% to 4% of your home's value every year. If you lack savings to cover those costs, buy a home warranty or ask the seller to include one in the purchase.
Finally, if you plan to spend more for a new home than you currently pay for housing, figure out where you'll find the extra money now. One way to do this is to "practice" for homeownership before buying. Take the difference between your current monthly costs and the new home expense and put it into savings every month. You'll see if you can live with less spending money, and you'll have increased your savings as well.
Passing up free money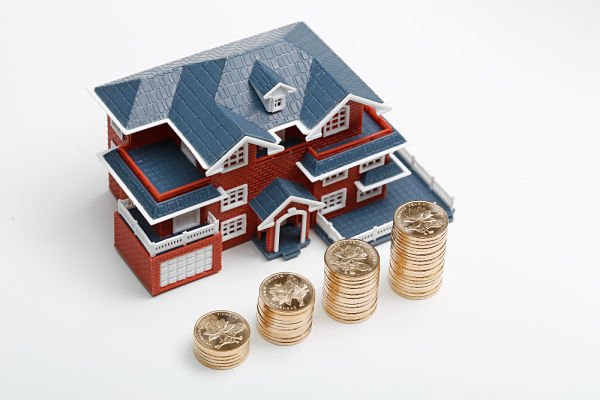 Six years ago, RealtyTrac reported that nearly 90% of properties in the U.S. qualify for down payment assistance, yet almost no one thinks to apply for it. That blunder can cost you thousands — it's not uncommon for programs to grant up to 5% of the property value for eligible buyers.
There is a ton of assistance available to first-time buyers, income-eligible buyers, repeat buyers in certain areas, first responders, and teachers. This can take the form of grants for down payments and closing costs, subsidized mortgages, and second mortgages that don't require repayment if you follow their guidelines. In addition, some mortgage programs require little to no down payment if you meet their guidelines.
Here are some programs to consider:
Good Neighbor Next Door (HUD) lets participants buy with $100 down
VA and USDA mortgages with zero down
Fannie Mae mortgages with 3% down
National Homebuyers Fund
HUD state pages — click on your state, then look for links to homeownership assistance
Understand that most programs define "first-time homebuyer" as anyone who has not owned a primary residence in at least three years. And income thresholds for many options are a lot higher than you probably think — more than $100,000 a year in some locations.
Not understanding the mortgage process
The biggest headache for many homebuyers is the mortgage. Will you qualify? Will you pay too much? How long will it take? What's with all the paperwork? This discomfort can cause people to apply for the wrong loan, pay more than they need to, or even derail their loan approval.
Follow these tips to ensure a smooth closing and head off ugly surprises:
Get preapproved for a mortgage before shopping for a home. That eliminates much of the stress because preapproved loans close faster and have fewer problems. In addition, many sellers won't even entertain an offer unless you plan to pay cash for the home or have a preapproved mortgage. Applying for mortgage preapproval also gives you the chance to fix credit report errors and collect your documents without being under pressure.
Compare quotes from at least four mortgage lenders and choose the best deal. Researchers at Stanford University found that getting four quotes saved borrowers more than $2,500 in closing costs for a $200,000 mortgage.
Avoid altering your finances after applying for a mortgage. Stay with your current job if possible, and do not apply for credit or make large purchases. Increasing your debts, generating credit report inquiries, changing the source of your down payment, or where you get your income will at a minimum send your application back into underwriting. That could delay your closing. And if you no longer meet the loan guidelines — by switching from a salary to self-employment or having larger monthly debt payments or a lower credit score, for instance — the lender will probably deny your application altogether — which could halt your home-buying process and irritate sellers looking to sell their home quickly.
Don't empty your bank accounts completely. You should ideally have enough money after closing to make at least two mortgage payments if your income is ever interrupted. You're better off making a smaller down payment than wiping yourself out to complete a home purchase.
Make sure you understand the terms of your mortgage before committing yourself to anything. Not knowing what you signed won't get you off the hook if you can't make your payments.
Read more: Words and phrases every home buyer should know
Avoiding appraisals and inspections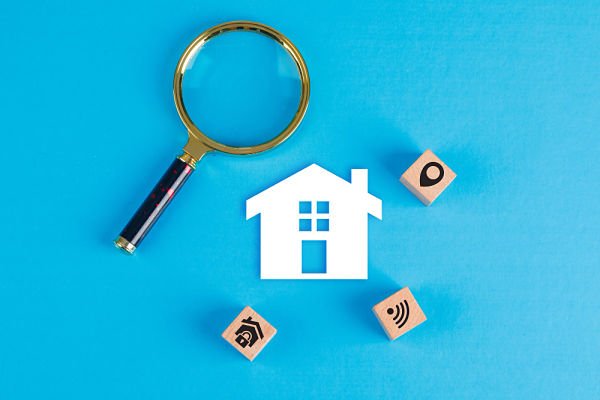 If you buy your home with a mortgage, your lender will almost certainly require an appraisal. But it might surprise you to learn that lenders don't normally demand inspections. Structural problems, bad roofs, aging plumbing, and HVACs on their last legs can be expensive nightmares. A general inspection costs a few hundred dollars from a licensed pro and could save you from a financial disaster.
Even if you plan to buy your home with all cash, it's smart to commission and pay for an appraisal and home inspection. You want to know the home's condition and worth before you're committed.
Read more: Home appraisal cost
Make a plan
Mistake avoidance begins with a plan. This course of action goes a long way toward protecting you from the most common home-buying mistakes:
First, determine how much house you can afford. You can do this with an online home affordability calculator or, even better, prequalify with a mortgage lender.
If your monthly costs will increase, practice for homeownership to make sure you can comfortably afford it. That helps you increase your savings as well.
Do some research and apply for down payment and closing cost assistance in your area.
Shop for a home loan by obtaining quotes from at least four lenders.
Apply for mortgage preapproval.
Shop for homes in your price range.
Make sure your contract includes inspections, and consider asking for a home warranty.
Avoid changes to your finances before closing, and keep some funds for emergencies.
Avoiding these mistakes should set you up for successful homeownership and make home-buying a lot more fun.
Read more: Finances for first home purchase
Most common mistakes homebuyers make
was last modified:
October 10th, 2022
by
Recommended