Are you planning to buy an as-is house? Or, a property that may need structural repair? This type of property typically has no guarantee from the home seller regarding its physical condition. You may have your reason to buy it, but is getting a mortgage on "as-is" property easy?
If you're contemplating buying such a house – maybe as an investment property or to customize it to fit your requirements – you'll need to know the pros and cons of an as-is home. Basically, you need to fully understand what you're getting into.
Buying such houses can lead to financing issues. For example, many private mortgage lenders or banks may not approve conventional mortgage loans on houses in need of extensive structural repair. The reason is that their appraised values are typically too low.
Also, keep in mind that if you buy an as-is home and later come across major problems, you'll solely be responsible for its repairs. When you agree to buy such a house, you're ready to accept any faults that might exist. The seller will not be required to provide a Seller's Disclosure.
In this article, let's understand all the repercussions of buying a house without a guarantee, and how to go about getting a mortgage on as-is property.
What is an "as-is" property?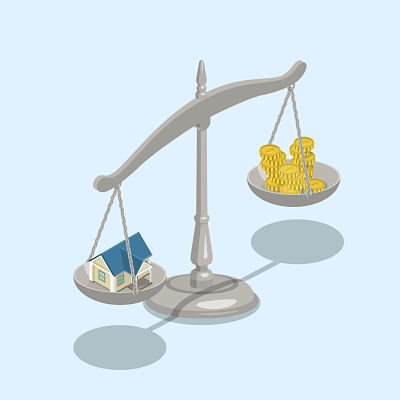 As-is, an actual legal term, refers to a house that has been listed for sale in its existing condition. Where the seller has done no renovations, repairs, or updates to prepare the house for sale. Such a property could be a foreclosure in a really bad condition, an old house that the seller wants to sell off as quickly as possible for funds, or a good property whose owner has died recently.
"As-is" absolves the previous homeowner of any implied warranty. That is to say, they cannot be held accountable for any flaws or defects after the house has been sold.
The responsibility to thoroughly inspect the property in advance falls on the buyer. That's why it's a good idea for a buyer to engage a professional home inspector to do a thorough home inspection to evaluate the flaws.
Reasons to purchase an as-is home
The bottom line is, every homebuyer is looking for a good deal. Some of them may be flipping houses, either for themselves or to sell for a profit. They look for low-budget homes and make the investment for the repairs and renovations themselves.
As-is homes are also a good choice for enthusiastic DIYers who are handy with home designs or carpentry.
Since the house comes to the new owner in whatever condition the previous one had left it in, the buyer can do the required repairs or renovations accordingly. As a buyer, what you see is what you get and if you do not like what you get, you can change it according to your needs and wants.
Will you get a traditional loan on as-is property?
Unfortunately, getting a home loan, even with an excellent credit score, for an as-is house is much more difficult and complicated than securing a conventional loan such as a fixed-rate mortgage for a home that has had the required renovations and appraisals. The value of an "as-is property" is significantly lower. The loan amount will also be low to match the value of that house. Moreover, it may not take into account the expensive repairs you'll have to make eventually. That's why traditional loans won't work for such types of houses.
Options for mortgage on as-is property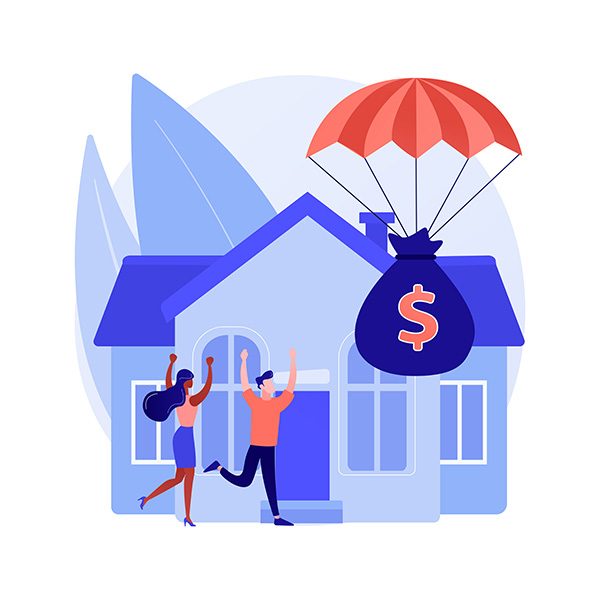 If you're opting for a flexible loan through the Federal Housing Association (FHA loan), or the Department of Veteran Affairs (VA loan), most lenders will not want to lend money for an as-in home with a low value and livability quotient.
The reason is that VA and FHA mortgage lenders are very particular about safety issues regarding plumbing work, electric work, etc. Typically, the lender will order a fee appraisal in order to make sure that the house in question meets minimum standards. If it does, you can get approval on the loan.
There is another option for a mortgage on as-is property through programs by the Department of Housing and Urban Development (HUD). Their FHA 203b loan allows borrowers to escrow for repairs and add them to the home buyer's loan. This type of loan can be used for repairs amounting to less than $5,000. For more than $5,000 worth of repairs, buyers can utilize a home improvement loan such as an FHA 203k loan that can be used on any type of house. The downside is that this type of loan takes more time to close and has higher fees.
Another option is Fannie Mae's HomeStyle Renovation mortgage that's designed for homeowners who want to purchase an as-is home. This type of mortgage lets buyers finance home improvements for up to 75% of the property's appraised value post-completion.
Before you purchase an as-is home, you should talk to various loan lenders or a mortgage company and zero in on the best offer. That way, you'll know exactly the kind of funds you'll get to fix or customize such a property.
Steps to take before applying for a loan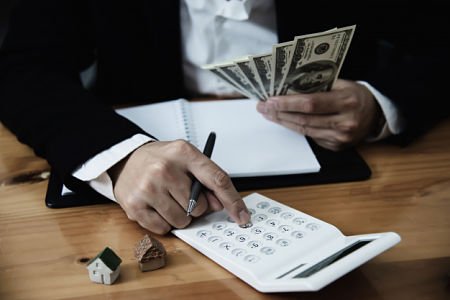 Once you've decided to buy a home that's as-is, you'll need to assess the mortgage options. Before you apply for a mortgage on as-is property, you must take care of a few steps:
Have a home inspection done. Keep in mind that a home inspection can generally cost between $300 and $500 on average.
Negotiate a home warranty to cover the cost of maintaining household systems or appliances such as water heaters, HVAC systems, etc. for a specific period.
Hire a knowledgeable real estate agent to help you navigate the process of buying such a property, secure a loan for you, and estimate your renovation budget. They may even advise you to back out of a bad deal.
Last thoughts
We hope this article gives you a good idea of what an as-is property is, and what are your loan options for the same. However, do keep in mind that there's immense responsibility on the buyer when they are purchasing an as-is house.
It's a wise decision to do thorough research and fully understand what you're getting into.
Go ahead with your home-buying plan only if you think it's worth it to take out a mortgage on an as-is property and you'll be able to deal with the extra risk and time involved.
How to get mortgage on as-is property
was last modified:
July 25th, 2022
by
Recommended