Most Common Remodeling Problems Faced by Homeowners
So you're thinking about remodeling your home. That's a great decision, but before you start you need to educate yourself about what is coming down the pike and, just as importantly, learn from others' mistakes. In order to help you with that, we collected the most common remodeling problems you are likely to face and how to deal with them.
You don't understand who's next and what's next.
You are not alone. Construction is complex and requires the orchestration of many factors, including the recruitment of the appropriate and professional subcontractors at the right time, knowing what materials are needed for which task and how everything flows. To solve this problem, we created our "Manage" function. MANAGE allows you to extract the winning bid agenda and load it onto your calendar so you can be notified when every task should start and end.
*TIP: Calculate real time the cost of home remodel in minutes for free
You or your contractor underestimated the cost.
This is probably the most frequent issue homeowners face when remodeling. There are two sources of this problem. Either you did not build a cushion into your budget, which should be up to 20% of your total cost estimate, or you didn't price your materials accurately when you received the proposal. Your contractor will provide you with allowances for things such as bathrooms and the kitchen, which is the budget allocated for you to spend in the specified room. You should cost out the completion of the room yourself, and then compare it to the allocated allowance in the contract before you sign. Note that flooring is often given the most underpriced allowance, so be sure you know how much the flooring you want will cost, and that it matches the contractor's allowance for you.
You didn't anticipate surprises.
Well, this one just shouldn't happen. You should know there will be unforeseen bumps on the road to remodeling. Depending on the type of project you are doing, you need to allocate another 10 to 20% for surprises such as water damage.
Your material order is taking too long to be delivered.
The necessary amount of lead time is different for each material. And if you are ordering a unique or high-end item, or even a very popular item, it can take up to six months to be delivered. Do your due diligence. Study each material price, verify the order and delivery times, and then add another cushion. You won't be sorry. We built the "Manage" function as part of Kukun's bidding process, which notifies you ahead of time so you can buy what you need and have it ready to go when it is needed.
Your contractor and you are at odds.
Unfortunately, this happens a lot. There are many reasons why you might be at odds with your contractor, but the lack of a good relationship does not bode well for your project. You need to find out the core reason behind it. Start by asking yourself if perhaps you miscommunicated, or if you neglected to do something and are blaming the contractor (it happens!) or if maybe you are just being unreasonable. If you are being honest and are sure none of these factors apply, then it's time to take action. If you are still in the early stages of your project, do not hesitate and change contractors to save yourself a lot of pain. If you are already well down the road, you'll need to have a heart-to-heart with your contractor and agree on some clear rules to the game that hold both of you accountable. The lesson here is to make sure you are hiring the right person from the beginning. References are everything – more than two is a must – followed by personal rapport and chemistry.
You and/or your contractor procrastinated.
Especially in ordering material and securing the right labor or subcontractor, procrastination will hurt, with respect to timeline, headaches, your wallet and your relationship with your contractor. This emphasizes your need to be super-organized, or you can use the Manage tool to save yourself that agony as it reminds you of what you need to do and when you need to do it.
The subcontractor didn't show up on time.
Ouch! This is one of the totally frustrating remodeling problems. It's a common one, too, because subcontractors respond to immediate work. If your job doesn't start for two weeks, he or she can't sit idle waiting for you. Build a Plan B early on and identify – or have your contractor identify – the availability of two more subs just in case. Here again, the Manage tool can save the day by doing all that for you ahead of time. General contractors and you can use the tool to receive bids from subcontractors within 24 hours, which is pretty amazing if we do say so ourselves.
You are not aware of every decision.
This is normal, and it's hard to get good at it unless you invest enough of your time to understand the construction process and its flow. If you want to be in the know, you need to communicate well (and frequently) with your contractor and use the smart bid tool, which extracts the construction tasks and materials needed to load onto your calendar to keep you aware of every step and every decision in the remodeling process.
You did not organize your shopping efforts.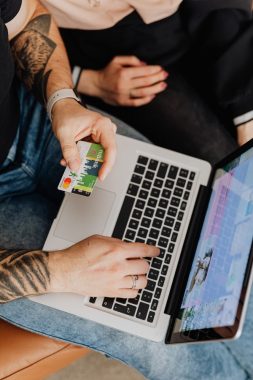 Consider lead time, stock, vendors and prices ahead of time for your home renovation shopping. Prepare an easily accessible list with all that information, keep it on hand and update it often. And don't forget to add in the all-important cushions of time and money.
You are not on site and things go astray.
This is a hard one. If you are busy elsewhere, you need tools to help you stay on top of your project. You need to know what has to happen on any given day so you can check up on the progress and avoid compounded delays. In this case, you need our smart tool since it will alert you daily about what needs to happen and what you need to shop for.
Read more: Expert Advice On Finding A Trustworthy Remodeling Pro
Most Common Remodeling Problems Faced by Homeowners
was last modified:
May 1st, 2022
by
Recommended