Ten most difficult steps of buying a home
Buying a house is an exciting time, whether you're a first-time homebuyer or a seasoned veteran. The promise of new beginnings, the rush of finding your dream home, and the hopes of a happily ever after can be exhilarating. However, the home buying process can be equally stressful and nerve-wracking, especially for the uninitiated. Here's a list of the ten most difficult steps of home buying to help you prepare for what lies ahead.
Affordability and budgeting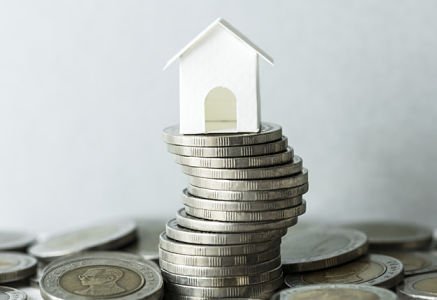 Even before you start looking at prospective homes and mortgage lenders, you will need to decide if you can afford to buy a new home.
First off, you will need to ensure you have a steady income. All lenders will want to see proof of how long you've been employed, your income, and proofs like tax returns, salary stubs, and more.
Your credit rating, as well as debt to income ratio, will also be scrutinized. The debt to income ratio is calculated by dividing your monthly debts by your gross monthly income. Ideally, most lenders will want to see a ratio of 50% or less to ensure you can keep up with monthly payments once they give you a loan.
Make sure you keep your credit score on the green to be able to qualify for housing loans at reasonable interest rates. This will mean making sure you have a credit rating of at least 620. A credit score of 720 will open a lot more doors for you.
Most importantly, make sure you're willing to commit to living in the home you're about to buy for the foreseeable future. Your mortgage could run for as long as 30 years, and selling a home is not an impulsive decision either.
Once you've sat and thought all of these things through, you ought to be able to arrive at a budget for your new home.
Saving money
Now, that you've arrived at a budget, the next thing you need to do is make sure you've saved enough money for the down payment on your home as well as closing costs.
Most lenders expect some kind of a down payment from the home buyers before they approve a loan. A common myth is that a down payment of 20% of the purchase price is the norm. While a down payment that large will make sure you don't need to buy private mortgage insurance, it is an impractical amount for a lot of home buyers to put down upfront.
Conventional loans, backed by either Freddie Mac or Fannie Mae, require a down payment of around 3%. While FHA loans require a minimum down payment of 3.5%, USDA and VA loans allow qualified buyers to put down 0%.
The larger the down payment you put down, the more mortgage options you have available to you.
Closing costs are another expense you will have to plan for. While the actual number may vary depending on where you live, your mortgage terms and other variables, an average of between 3% to 6% of the house costs are what most home buyers need to spend as closing costs.
This means that if you're buying a home worth $400,000, your closing costs could be between $12,000 to $24,000.
Getting pre-approved
A letter of pre-approval from your lender is a great way to impress upon home sellers that you are capable of paying for their home and that they should consider your offer when you make one. Remember, you will not be the only one in the market looking to buy a home, so it is likely there will be multiple bids on the same property when you do close on one.
A letter of pre-approval will be given by your lender after checking your credit history, your income, your assets, and the cost of the home you're looking to purchase. Once you get pre-approved, you're ready to start house hunting.
Hiring the right agent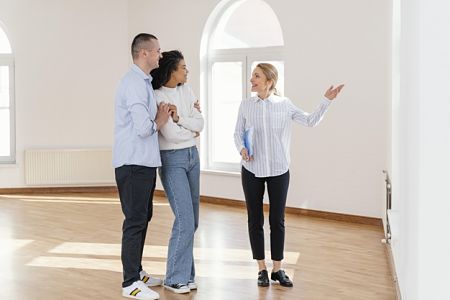 An experienced real estate agent is a formidable ally to have by your side while buying a house. By understanding your needs, your agent will show you listings that match your requirements and budget. Once you've shortlisted homes that you'd like to see, the agent will set up showings, and in all possibilities, accompany you as well.
While your agent will answer questions that you may have about the homes you're seeing to the best of their ability, they will also liaise with the seller's agent, or in the case of FSBO (For Sale By Owner), with the homeowner to answer any additional questions that may crop up. They will also help you with pricing negotiations, home inspections, getting a home loan, and helping you close the purchase.
According to the National Association of Realtors, a good agent will be able to help you find the ideal home for you while guiding you away from properties with issues.
Read more: Mistakes homebuyers make
Finding the right home
The next thing for you to do is to find the right home. A lot of homebuyers deal with regret after buying a home, because they had to settle for what was less than perfect.
However, with the internet at your fingertips, that is something you may no longer have to deal with.
Make sure you spend enough time browsing through relevant listings before you shortlist prospective homes. Make sure you look for telltale signs of trouble.
For example, if a listing has been on the market for more than a few months, especially in a seller's market, chances are that something is amiss.
Choosing the right time to buy your home is also important. Normally spring and summer is the busiest season for both buyers and sellers. Homes look more beautiful in the spring sunlight. Add to that the fact that a lot of homebuyers want to settle into their new homes before the new school year begins, it is no wonder why real estate prices may seem to be higher during this season. However, if you can wait it out till the end of summer, you may be able to land a great deal on your dream home.
Making an offer
Once you find a house that you think is the perfect fit for you, you need to make an offer on the home. Make sure you make an offer that counts!
It is a good idea to start with a hand-written offer letter, introducing yourself, your current address, how much you're willing to pay for the home, and a date by which you expect the seller to respond to your offer. Also include a few personal touches, like why your family and you think the house is perfect for you, or which part of the house you felt drawn to the most. These little details go a long way in closing the deal in your favor, especially if there are multiple bids being made on the home. Make sure you offer the home seller a fair price for the property. Lowballers are hardly ever considered.
Your offer will have more weightage if you include earnest money of around 1% to 2% of the purchase price, as well as a copy of your letter of pre-approval from your lender. This will indicate your seriousness in purchasing the property.
Once you've made your offer, the seller can either accept your offer, reject it, or make a counteroffer to negotiate on the price. Negotiations can go on for a while. This is where the services of an experienced realtor are invaluable. If you cannot reach an agreement, walk away from the deal and continue your search.
Avoiding overbuying
We are, after all, humans, and getting carried away is something that happens to the best of us. However, a home purchase is no time for impulsive buying.
A lot of things may make you feel like it's okay to overstep your budget. It may be the aesthetics of the house, the neighborhood, the school district, or even just the backyard pool. Reigning in your emotions and making sure you stick to the budget you can actually afford will ensure that your financial well-being is not compromised, and you do not deal with regrets later.
Read more: Things to negotiate when buying a home
Getting home inspections and appraisals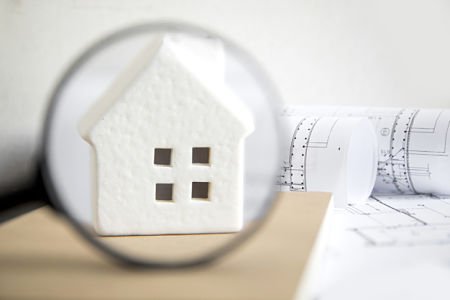 Even if the seller accepts your offer, make sure you take the time to get a thorough home inspection and appraisal done.
A home inspection is critical to bring to the fore any major structural or systemic faults the home may have that might not come to your notice. This could include pest infestations, faulty HVAC systems, roof damage, and other issues that an untrained eye could easily miss.
Your mortgage lender will insist that you get the home appraised before the loan amount is disbursed. This is to make sure that the loan amount being sanctioned is in line with the actual value of the property.
Renegotiating
If the home inspection does unearth issues that need to be addressed, it again opens up the deal to negotiations. This is when you will need to make some tough decisions.
For example, if the issues highlighted are major, you ought to ideally walk away from the deal. You do not want to buy a house that has a lot of work that needs to be put in.
If the work that needs to be done is not a major concern, you could still ask the seller to either fix the issues, further reduce the purchase price or give you credits on your closing costs.
Once an agreement has been reached, make sure you the seller have kept up to their end of the bargain and then do a final walk-through of your new home. Make sure the seller has not left anything pending and has left the home for you in the condition it was mutually agreed upon.
Moving
You might think the worst is behind you by now, but no! You still need to move into your new home.
The reason why this is such a difficult part of the home buying process is that it literally means uprooting your life from one place to another. And it's not just about your physical belongings either. You're going to move from a place that you were familiar with and restart your life anew in a different home. This comes with its own teething problems, such as getting the utilities running, making sure you have cable and broadband, getting to know your neighbors and neighborhood, and last but not least, actually setting up your new home!
With that being said, we wish you the best of luck with finding and buying your new home.
Read more: A look for housing market
Ten most difficult steps of buying a home
was last modified:
May 10th, 2022
by
Recommended