Buying a house and maintaining it involves a lot of expenses. Apart from the obvious expenditure of down payments, home insurance, and monthly mortgages, you also have to budget for expensive home remodeling. In this article, you'll get to know about the top 11 most expensive home repairs that are also the most common problems that a homeowner faces.
Knowing which are the most expensive repairs will help you plan for the various fixes — whether they're low-cost, minor upgrades, or major projects with a high price tag.
So, if you live in a home that you want to makeover or are preparing it for a sale, you need to factor in the cost of home maintenance; because repair prices can be downright astronomical.
Here are some of the most expensive home repairs — along with their estimated costs. Know the kind of home improvement that's in store for you and manage your finances like a pro.
1. Roof repairs or roof replacement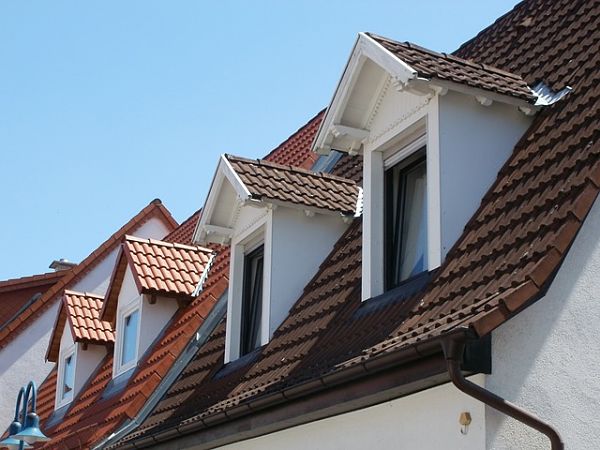 Estimated cost: $450 to $25,000
National average cost: $770
There will invariably come a time when your roof will need repairs. In case you have a small leak, you might want to fix the issue yourself — with maybe a trip to your local home improvement store.
However, if your roof is badly damaged and in need of a complete replacement, you will have to hire a professional as the task requires a good amount of expertise and experience. A roof replacement will cost you anywhere between $5,000 (low-end shingle replacement) to $25,000 for a total roof replacement.
The total cost to replace a roof will depend on its size and the roofing material. Here's a cost breakdown to help you understand the different types of roof shingles.

| Roof Shingles | Cost | Kind of Roof Repair |
| --- | --- | --- |
| Asphalt shingles | $500-$1,000 | Repairing or replacing a 10 x 10 square foot roof part |
| Wood shakes/Cedar shingles | $500-$1,000 | |
| Metal roof | $500-$1,500 | Fixing a wrong installation, loose seams or damaged fasteners |
| Slates | $550-$1,500 | Repairing improper installation or fixing leaks |
| Flat and single-ply roof | $400-$1,000 | Removing pooling water and repairing improper sealing |
2. Foundation repair
Estimated cost: $500 to $12,000
National average cost: $4,000
Needless to say, issues with your home's foundation can and will cause major structural problems for you. But, what's a sure-shot sign of structural damage? Well, if you notice massive water damage, sinking floors, cracks in the walls, gaps in your window frames, or doors not closing properly– you have a foundation repair on the cards. And, the quicker you get your foundation repaired by a structural engineer, the better it is for you — both in terms of renovation cost and your safety.
3. HVAC repair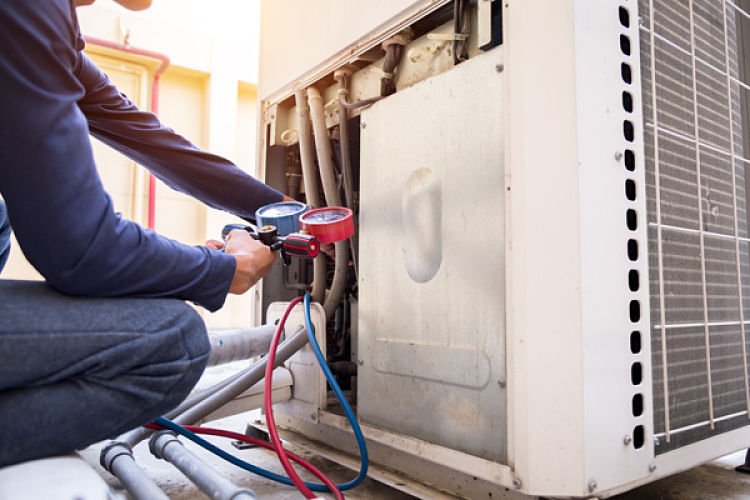 Estimated cost: $100 to $1,100
National average cost: $340
When it comes to the components of an HVAC heating and cooling unit, there are two main ones. One is the electrical component and the other is the piping component. Repairing any of the two needs an expert's help. Unless you're just replacing the filters, fuses, or clogged up drain lines.
A DIY project is not such a good idea when your HVAC unit malfunctions because you don't want to further damage your air conditioning unit or heater. A full HVAC replacement can cost you a whopping $10,000! That's why repairing your existing HVAC system is much more cost-efficient than installing a new one.
4. Water heater repair
Estimated cost: $100 to $1,400
National average: $530
Water heaters usually have a lifespan of 10 to 15 years. So, if your heater is nearing that age, you should be considering replacing it with a new one. After all, you don't want to get a rude shock when your old water heater stops working on a cold winter morning.
The kind of repair your hot water heater requires depends on whether it's a gas heater or an electric one since quite obviously both of them use different parts and power sources.
Planning a water heater replacement? Try our water heater installation cost estimator. It's easy to use and free!
5. Electrical replacements
Estimated cost: $125 to $3,000
National average: $1,100
It's best to hire an electrician to fix your electrical issues. Apart from the fact that working with electricity is dangerous, you also must ensure that you're conforming to the building codes while doing any major electrical upgrade. Plus, an expert will be easily able to diagnose and fix any issues related to faulty lighting fixtures, home generators, electrical panels, electric wiring and switches, and even smart home automation systems.
Looking for a licensed professional? Let Kukun help you hire the best.
Perhaps at this point you want extra help, check this out if you want to know what priorities are in terms of home repairs.
Provided by Air Mechanical – a Minneapolis HVAC company
6. Driveway repair
Estimated cost: $300 to $4,500
National average: $1,555
Your driveway is an important part of enhancing your curb appeal. A damaged driveway or walkway takes away from your home's aesthetic as well as monetary value. After all, it's probably the first thing a potential homebuyer would look at when assessing your house.
The cost of repairing a driveway would depend upon its material. For example, a gravel driveway is the least expensive material while a concrete driveway is perhaps the most expensive one.
Moreover, the repair costs will also depend on the kind of damage — whether it's sinking, buckling, or a crumbling surface, or there are cracks and potholes. If your driveway is old and badly damaged, replacing it completely may be the best option. Especially if you're looking to sell your home in the near future.
7. Deck repair
Estimated cost: $250 to $5,000
National average: $ 1,530
If your deck is structurally sound — with a few damaged wooden panels, deck railing, or popped nails and screws here and there — there's probably no need to replace it. A deck repair will be easier to handle and more cost-efficient than a total deck replacement. That's the reason maintaining your deck is important. Do regularly check your deck for issues such as mold, mildew, and termites.
8. Septic tank repair
Estimated cost: $200 to $5,000
National average: $1,450
Broken pipes and draining failures are best-taken care of at the earliest. Otherwise, they can lead to big problems. So, if you notice certain signs of sewer line blockage like a foul smell permeating from your septic system or witness sewage backing up in your sinks and bathtubs, it's time to get it repaired or replaced. Furthermore, it's a fact that older homes are at a high risk of sewage as well as plumbing problems.
Read more: Aerobic septic system costs
9. Asbestos removal
Estimated cost: $500 to $4,500
National average cost: $1,790
If you live in a home built before the 1970s, there's a good chance that your popcorn ceiling will have the carcinogenic substance asbestos. That's why popcorn ceiling removal is essential. It's a good idea to let an inspector check your home for asbestos and then have professionals remove it. Never, ever attempt asbestos removal yourself!
10. Mold removal
Estimated cost: $400 to $6,000
National average: $2,155
Mold feeds on organic materials such as your drywall, floors, tiles, and insulation.
Sometimes, it can be difficult to detect mold problems since the fungus thrives in dark, moist places of your home. If you notice that you're starting to suffer from health issues such as allergic reactions, headaches, or breathing difficulty — you need to call a professional to test your home for mold and mildew.
11. Siding repair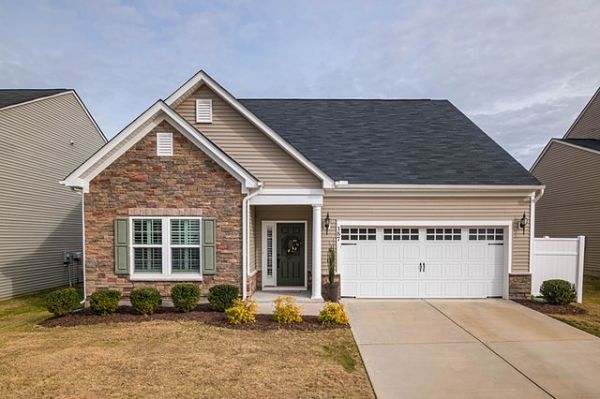 Estimated cost: $100 – $16,000
National average cost: $630
A siding is that material that protects the exterior of your home. That's the reason sidings and roofs are considered the first line of defense against weather conditions. As your home gets older, you will notice normal wear and tear. But if you notice damage beyond the ordinary — such as wood rotting, chipping, warping or splitting, or aluminum sidings denting — you will need to repair your siding at the earliest.
Furthermore, if you're planning to sell your home, a damaged siding will adversely affect the chances of a profitable house sale for you.
Read more: How to create a smart home maintenance plan
Last words
As your home ages, you will notice more and more problems cropping up that will need your immediate attention and repair work. In order to prepare you for the unexpected (or the expected), we've listed these top 11 most expensive home repairs.
It's a good idea to have these potential trouble areas checked annually by a pro and take care of regular maintenance. Preventative maintenance can help you avoid costly repairs and keep your money where it belongs — safe in your bank!
Read more: Oil tank removal process
What Are the Most Expensive Home Repairs?
was last modified:
July 25th, 2022
by
Recommended