Essential Tips for Mother in Law Suite Additions
It is not uncommon nowadays for aging parents to find refuge and solace in the homes of their adult children. The reasons for this may be many, including financial difficulty, loneliness, or just the need to be an active part of their grandchildrens' lives. In these cases, adding what is popularly called a mother-in-law suite to your home is an effective way of being accommodating and supportive while still making sure everyone has enough privacy and personal space to avoid cabin fever. Here are some effective tips for mother-in-law suite additions in case you're preparing to have your extended family over for the long haul.
Planning Considerations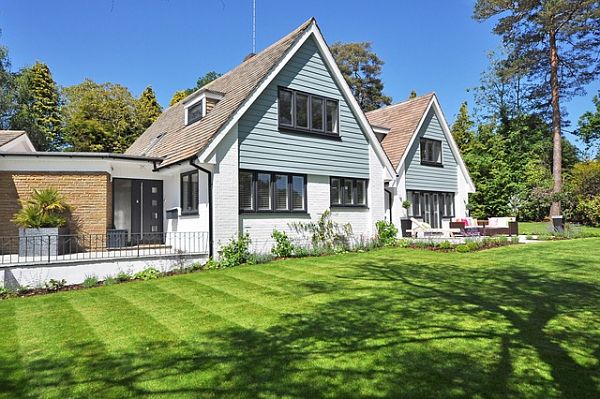 Mother-in-law suites aren't particularly cheap, costing anywhere between a conservative $40,000 to an exorbitant $125,000. However, they are great investments, almost always adding to the value of your home. Before you begin your home improvement plans to build the extra living space for your in-laws, here are some aspects that you ought to consider.
Home Renovation Cost Estimator
Sorry, we currently don't have that project at our disposal.
---
You can take a look at our most popular ones:
Water Heater Installation
Exterior Door Replacement
Install Recessed Lighting
Exterior Door Installation
Interior Door Installation
Interior Door Replacement
1. In House or Out House
The first thing you will need to decide is where you want the new living space to be. Do you want it attached to your existing home or away from it?
If you're choosing to keep it attached to your existing home, are you going to renovate an existing part of your home? For example, if you have a four or more bedroom house, you might want to renovate a couple of rooms to serve the purpose. If you have a dining room or formal living room that doesn't see much usage, you could convert those as well. However, if you're going to do that, you'd need to make sure the rooms are on the first floor of your home, or you'd need to install a chairlift or elevator.
Basements, garages, and bonus rooms above garages are all great spaces that can be easily converted into guest rooms, just as long as the spaces are easy for the elderly to access. This may again involve installing an elevator or changing garage doors to better suit the purpose. 
Converting the back porch into a suite is another popular option among homeowners looking to add a mother-in-law suite to their homes.
If you're planning on modifying your existing floor plans using one of the above options, you will also need to decide if you're alright with shared access from the outside, or if you'd rather the new suite have a separate entrance. We'd suggest the latter, for increased privacy.
Those who want their home's existing footprint untouched choose to build a suite completely detached from the main house, often in the backyard. While this is the ideal way to build a multi-generational home while still maintaining sufficient privacy and autonomy for all parties involved, check with local authorities in your area and make sure you get the required permits to do so before you begin.
For example, it is a zoning code violation if you have a stand-alone suite that you can rent separately while living in a single-family occupancy neighborhood.
In other areas, you are legally not allowed to have two kitchens in the same home. Being aware of and adhering to the rules and regulations in your area is of paramount importance.
2. Bare Necessities
Some things are absolutely essential for you to include while planning for your home addition.
Ideally, your mother-in-law suite should include a sitting area, at least one bedroom, a fully functional bathroom, and a kitchen. If you cannot legally have two kitchens in one home in your area, try and include at least a wet bar or a kitchenette.
Make sure you prioritize additional plumbing and septic considerations during your build or renovation, as the case may be.
To ensure ease of living and comfort, ensure the suite has its own air conditioning and heating controls. If your current HVAC system cannot handle the extra load, you may need to upgrade your entire system.
Remember that the elders in your family are going to be living in the suite. Add an emergency alarm system or internal PA system so they can reach out to you should they need assistance.
In the same vein, don't forget to install carbon monoxide, smoke, and fire detectors to your mother-in-law suite.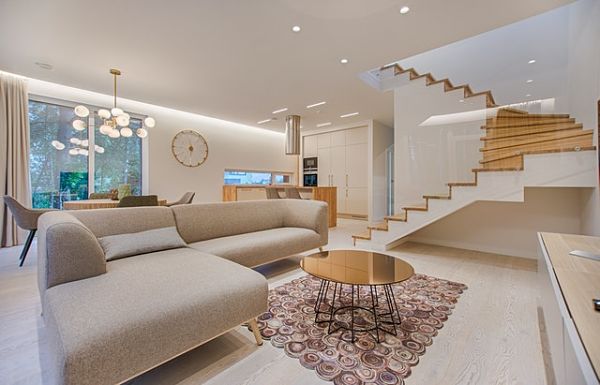 3. Thoughtful Extras
Try and include as much natural light and ventilation as possible as a part of your house plans. No one likes living in dark and dingy spaces.
Remember that you're planning this as a home for the elders in your family. Make sure you build ramps instead of stairways to access the house from the outside. Install grab bars for support.
Make the house as wheelchair friendly as possible. This means building-wide doorways and making the living space spacious enough for a wheelchair to maneuver comfortably. Include small wheelchair ramps, a shower bench, and grab bars in the bathroom and shower areas as well.
Remember, your extended family is going to live with you indefinitely. Make sure your house design includes sufficient storage for their luggage and belongings while building your mother-in-law suite.
Pro-Tip
Get multiple quotes and choose an experienced design-build company to handle this home addition project for you. This is the best way to make sure you finish your project on time without overshooting your budget without compromising on the quality of the construction.
Essential Tips for Mother in Law Suite Additions
was last modified:
August 5th, 2021
by
Recommended