According to many naysayers, Millennials are opting to spend their money on avocado toast and fancy bachelor parties instead of saving for a home of their own. But it might surprise you to learn that Millennials buying homes currently make up a huge portion of homebuyers. As such, it will help contractors, designers, and realtors to get a grasp on exactly what Millennials are looking for in a property. Fortunately for you, when it comes to the housing market, we've got the scoop on All Things Millennial.
One thing is clear: Millennials are buying homes. In fact, this generation makes up 35% of the U.S. housing market — and 68% of all first-time homebuyers are Millennials. That means that you literally cannot afford to ignore this demographic and their desires. And if you do, you'll end up paying a hefty price. That's because when you really look at the data, Millennial buyers have many of the same priorities as buyers from other generations. So if you fail to keep Millennials in mind, you might not appeal to other buyers, either.
Millennial home buying trends
Like many buyers, Millennials want to see an open floor plan, according to the National Association of Realtors. More specifically, a 2016 study conducted by the National Association of Homebuilders found that a living room is the third-most desired home feature for Millennials. Having a master bath with both a shower and a tub came in sixth on that list. Millennial home buyers, like 92% of homebuyers across all generations, want a dedicated laundry room. That sure beats having to drag your clothes to the corner laundromat.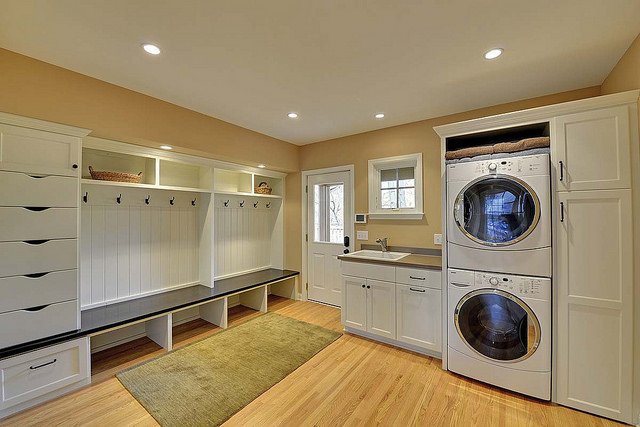 custom cabinets in laundry room by Christian Bros Cabinets [CC BY 2.0]
Many of the other features Millennials want are on the aesthetic or sustainable side. Around 82% of all homebuyers would prefer hardwood flooring — and Millennials are no exception.
Mirage Alive Red Oak Urbana [Dining] by www.miragefloors.com [CC BY 2.0]
And like 90% of all homebuyers, Millennials say they'd like to see exterior lighting on their property, with front porches, patios, and decks topping the list of their most-desired outdoor features. Energy efficient appliances are appealing across the board, but Millennials are definitely in favor of eco-friendly additions. Interestingly, Millennials ranked having a ceiling fan as either desirable or essential in their home, just like 86% of all homebuyers do.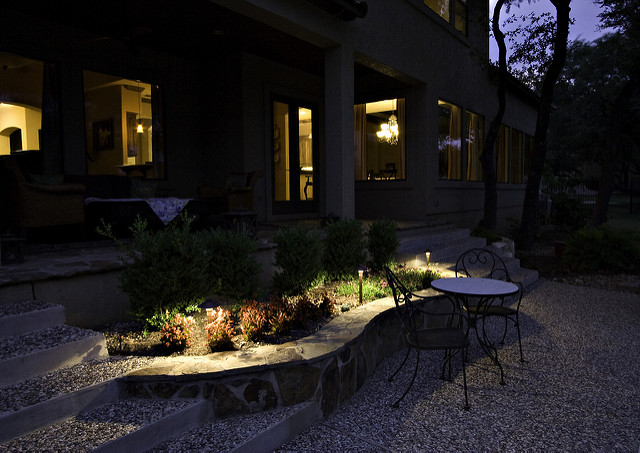 Photo by Jana Perenchio (from Outdoor Lighting Perspectives of San Antonio & the Hill Country) on flickr [CC BY-ND 2.0]
Ultimately, the data shows that the Millennial market really isn't so different from all the rest. They want to see many of the same features in their starter home as buyers of other generations do. That said, there are bound to be new additions that will be of particular interest to this demographic. For example, smart appliances, limited maintenance, and convenient locations are often high on their list of considerations. And of course, agents may have to get a bit more creative when they're trying to market properties to Millennials, particularly when it comes to using social media to their advantage.
Read more: Top 3 Tips For Millennial Homebuyers
However, as long as your property has mass appeal and contains some of the features mentioned above, you should have no trouble attracting younger buyers. If you're ever in doubt, consult this list and make sure to address these needs. That way, the home will show at its best and won't be stuck on the market for long.
 ?Are you ready to renovate? Estimate the cost of your home renovation in just a few clicks with our free cost calculator
The Must-have Home Features for Millennial Home Buyers
was last modified:
December 4th, 2019
by