Must Know Exterior Replacements That Have High ROI
Exterior replacement projects are often given little attention by most homeowners. Why? Well, most people experience different home renovation fears. These can really prevent someone from making renovations.
However, the 2013 Remodeling Cost vs. Value Report proves otherwise and even marks exterior replacements as one of the most valuable home improvement projects – not to mention the high ROI homeowners can take advantage of.
"Projects such as siding, window and door replacements can recoup more than 70 percent of their cost at resale."
House Logic also reported the top home remodeling projects that have high ROI. There are also several home renovations that can really add value to your home.
We've compiled a detailed list that'll surely be your guide to exterior replacements with high ROI.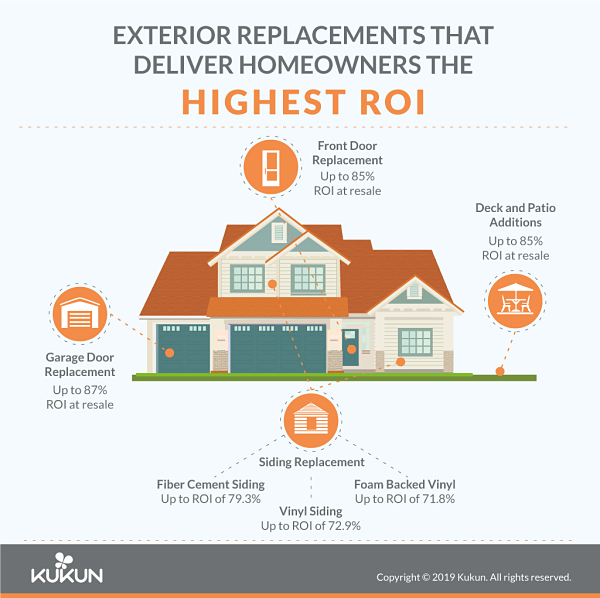 All the exterior replacement projects below have these things in common:
Low maintenance
Good quality
Energy-efficient
Low cost
Long-term investments that'll boost your home's ROI
Front Door Replacement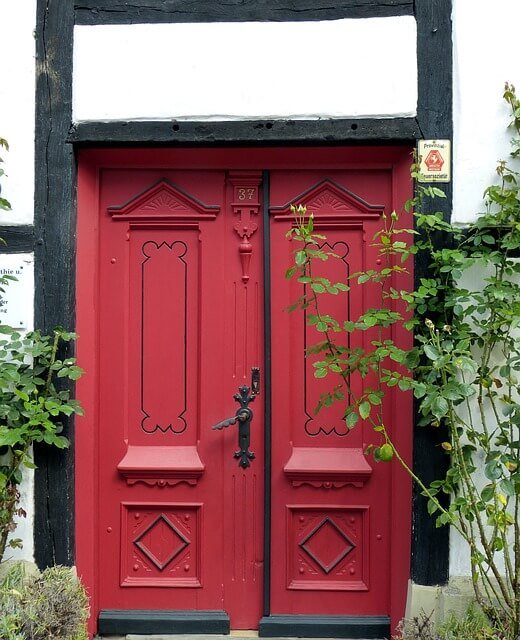 Pixabay
Your front door is more prone to wear and tear than you think. Imagine how often your front door opens and closes each day. That's why your front door may not be as efficient as it used to be.
Replacing your front door may even save you more money than keeping your old one. It also makes your home look better. Wouldn't you want that?
Replacing your front door has a number of benefits:
Makes your home more energy efficient

Up to 85% ROI at resale

Low-cost project
"It gives you the best bang for your buck in terms of transforming the look and feel of your home," according to Brandon Erdmann, president of HomeSealed Exteriors in Milwaukee. "Plus, old exterior doors can be a huge source of energy loss. So you're improving the look of your house, improving energy efficiency, and you're able to do it without breaking the bank."
There are different front door replacements that you can choose from:
Steel: The cheapest front door replacement available but has a life span under fiberglass and wood front doors.
Fiberglass: This is a very durable front door replacement that could last 15-20 years. It can also mimic the look of wood.
Wood :

This type is the most luxurious option for front door replacements. You can purchase a door certified by the Forest Stewardship Council (FSC) to guarantee its energy efficiency and environmental impact that would make your more home environment-friendly.
Siding Replacement
Did you know that an old and worn out siding can do more harm than good? That's completely true. Siding is the application of material on the exterior walls of your house. Its main purpose is water discarding and protection from the weather.
An old and worn out siding can lower the value of your home by as much as 10%. That's pretty big when you think of it and it's all because of your inefficient siding. Consider replacing your siding as soon as you can – it can do a lot for your home.
According to the National Association of Realtors, there are three siding replacement projects that have very high ROI:
Fiber Cement Siding – expected ROI of 79.3%

Vinyl Siding – expected ROI of 72.9%

Foam Backed Vinyl – expected ROI of 71.8%
There are also different types of siding with high ROI that you can choose from:
Wood Siding

Stucco Siding

Engineered Wood Siding

Synthetic Stone
Quality matters and a new siding would certainly boost your home's value. The National Association of Home Builders (NAHB) conducted a survey and they found out that "quality" was one of the most important traits that people looked for when shopping for a house.
The National Association of Home Builders (NAHB) also reported that 100% of homeowners were completely satisfied with their fiber-cement siding replacement project.
Still thinking that siding replacement isn't necessary?
Take a look at our guide on Remodeling Projects that Hurt Your ROI
Kitchen Upgrade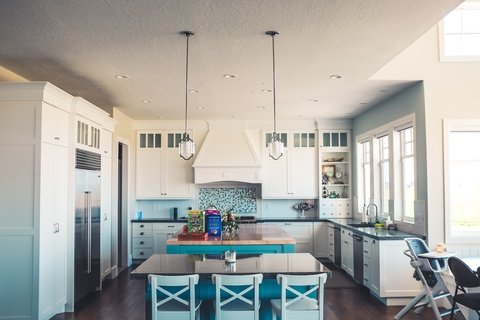 Pxhere
A kitchen upgrade doesn't necessarily mean upgrading your kitchen to your "dream kitchen," we're only talking about a minor kitchen upgrade. A minor kitchen upgrade is less costly than building your dream kitchen from Pinterest and Houzz – which can cost a fortune.
Your kitchen may not be as efficient as you think. If you do want to have a minor kitchen upgrade at a low cost, you should consider the following:
Reface cabinets instead of replacing them

Install new flooring and countertops

Efficient and fairly priced appliances
"People are always willing to update their kitchens," according to Dale Contant, 2016 president of the National Association of the Remodeling Industry (NARI) and owner of Atlanta Build and Design. "It's the hub of the home."
The 2015 Remodeling Impact Report says that a minor kitchen upgrade can bring a return of 75.4% of costs. Also, 82% of homeowners said that this improved their desire to be at home and 95% were happy with the result.
Ready to create your perfect kitchen?
Kukun can help. Start with a free renovation cost estimate today.
This is the reason why minor kitchen upgrades are ever popular these days. So, consider having a minor kitchen upgrade to boost your home's value and make it more inefficient.
Deck and Patio Additions
The 2014 Home Trends Survey from the American Institute of Architects more and more people are loving outdoor living spaces – namely, decks and patios. Deck and patio additions can certainly expand living space and make your home more aesthetically pleasing. Not to mention a low cost of $8 to $35 per square foot.

This is really great news for people who like alfresco living. These additions would also prove to be useful in the years to come – bringing a higher value to your home.
Turning an Attic into a Bedroom
Bedrooms are important to your home but imagine gaining a living space without having to add on to your home's footprint. Is that even possible?
Yes it is! Your attic can actually be turned into a bedroom. This is a great project that can turn one of the most unused spaces in your home into a purpose-filled room. Though the overall project cost may be about $65,000, according to the 2015 Remodeling Impact Report, you'll definitely be satisfied with the results.
94% of homeowners that responded to the report said that they were happy with turning their attic into a bedroom.
Garage Door Replacement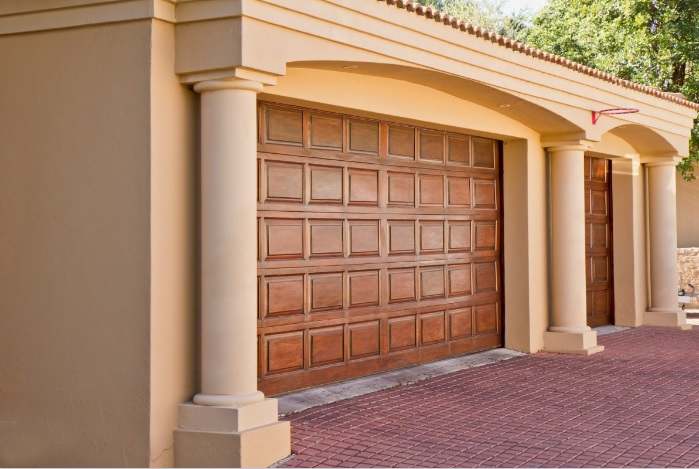 Pixabay
Probably the best exterior replacement available to you, garage door replacement projects can provide a large boost for your home's curb appeal and the overall project cost isn't that high. Great news if you want to boost the value of your home – making it easier to sell at a higher price.
Replacing your old, two-car, embossed steel door would cost about $2,300, according to the 2015 Remodeling Impact Report. Also, you can expect an ROI of 87% when you sell your house. That's a great ROI, right?
There are also tons of garage doors to choose from and you can give your doors a unique personality with the following additions:
Factory-finish colors
Wood-look embossed steel

Glass window insets
Read more: Get Good ROI By Remodeling A House Before Selling It
Must Know Exterior Replacements That Have High ROI
was last modified:
April 22nd, 2022
by
Recommended