How to negotiate commission with your realtor
Real estate commissions are typically one of the largest expenses when it comes to selling your home. And as a buyer, they can affect what you pay as well — lower commissions may mean a seller is more willing to accept a lower price. The good news is that you can negotiate these commissions, especially if you understand how they work and the state of your local market.
Here's more about how real estate commissions are figured, why you should negotiate them, and how to do it — including how you may be able to get a rebate if you're a buyer.
What is a real estate commission?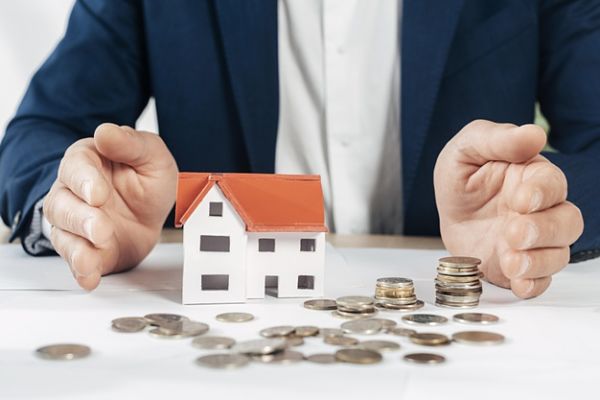 Real estate agents get paid for the services they provide through real estate commissions. Most agents' commission is based on a percentage of a home's selling price — but some do get paid a flat rate no matter how much the seller gets for the home.
Real estate agents' commissions are usually paid for by the seller — who foots the bill for both the listing agent and the buyer's agent. There are exceptions to this case, however. A seller may sell their home as a for-sale-by-owner (FSBO), in which case they would not hire or pay a listing agent. However, it's most likely the buyer would still expect them to pay for their buyer's agent. Like most things in a real estate sale, though, everything can be negotiated.
Planning to buy a property? You need to get your hands on as much info about it as possible. Kukun iHomeReport will provide you a full report on the house you want to buy. Simply enter the address and you'll be able to download a complete report — including information on previous remodels, building permits, neighborhood comp, etc.
How much is a real estate commission?
It is typical for a seller to pay a full commission of around 6%. This includes 3% to the listing agent and 3% to the buyer's agent. From these commissions, each agent will pay their broker, who helps with the transaction, and may also pay their brokerage for overhead like office space, marketing, etc.
Commissions are usually paid by the seller's profits at closing and are based on the final sale price of the home. For example, if a home sells for $200,000, at closing, the seller would take $12,000 from their profit to pay the listing agent and buyer's agent $6,000 each.
Why should you negotiate a commission?
As mentioned earlier, commissions are completely negotiable. Real estate agents may charge a variety of commissions based on how many services they provide. They're also considered independent contractors — although they may have to pay a certain amount to their broker, they could have some flexibility in what percentage they charge. Lowering their commission rate would simply reduce how much they profit personally from the sale. Agents may be willing to take this dip in income if they are able to sell the home with little effort, if they see the potential for future sales with the same client, or if they can reduce the services they provide.
How can you negotiate a commission?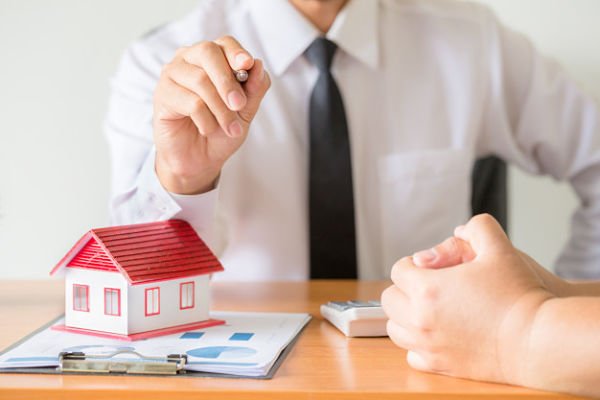 It is common to negotiate a commission with an agent, and you may be successful in doing so by planning ahead and seeking a win-win for both you and an agent.
Determine your needs in an agent
First, if you're selling your home, determine which services you would like an agent to provide. Agents usually default to being "full service" by offering help in all aspects of the sale — from determining a listing price and marketing the home, to negotiating with a buyer and going through closing. But you may not need all these services – especially in the current seller's market when homes are selling extremely quickly for asking price or above.
If you think your home will be an easy sell, you might opt for a flat-fee agent or even go with a newer agent looking to build their client base and willing to offer a lower commission rate as a result.
Interview agents
You don't have to work with the first agent you contact. It is completely acceptable to research and interview several agents before picking the one who best fits your needs. After all, you'll be working closely with them throughout the sale and want to make sure it's someone you trust to meet your goals in selling a home.
Read more: Contract for selling a house
Take a look at the market and season
In a hot seller's market, you'll have a much easier time negotiating a lower commission with your listing agent. This is because less work will be required on their end — little marketing is needed and homes typically sell for more and go fast, freeing them up for the next client.
On the other hand, if lots of homes are sitting on the market and it's harder to sell a home, an agent may be less willing to budge on their commission rate. Their income from the sale may be lower to begin with if homes likely aren't selling for incredibly high prices in the buyer's market.
Agents usually have less business in the winter months, so you may have more wiggle room in negotiating their commissions if you shoot for selling your home during the off-season.
Make it easy on your agent
If you can make your home extremely desirable for a buyer, you make an agent's life much easier. For example, if you've already put in the work to get your home in pristine condition and it's in a good neighborhood, it's likely to sell fast and at a great price. The agent won't have to do much to make the sale, and less work on their part may translate to you being able to negotiate their commission. Just make sure you work out all the details and get it in writing before you have the agent put it on the market to avoid any confusion.
Read more: How to choose a realtor
Ask for more services
Instead of negotiating for a lower commission, you may alternately negotiate for more value from your agent. Although you may be willing to pay the same commission rate, you may ask for more services — like professional staging, virtual tours, or other add-ons — for no additional fee.
Read more: What homeowners think about realtors
How to negotiate a buyer rebate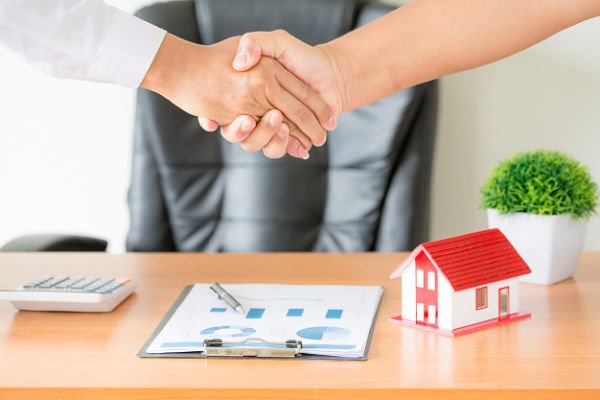 A home buyer rebate is when a buyer's agent gives their client a portion of the commission they receive as a result of the sale, in the form of a rebate. It may be a flat rate or a percentage of the sale.
A buyer's agent may offer their client a rebate in order to entice new clients to work with them and expand their customer base. With an increased number of clients, they can offset the difference in their income as a result of the rebate they have offered. Rebates may also be a way to offset some consumers' negative view of the standard 6% commission charged by agents or as a result of new technologies that may make selling a home less time-intensive.
To negotiate a buyer rebate, use similar tactics to negotiating a commission listed above and ask your agent if they offer one. If they don't, state your case for why you may deserve one. The easier you make it on your agent, the more likely you may be to secure a buyer rebate.
Read more: Things to negotiate when buying a home
Bottom line: Everything is negotiable
Remember: You can't get a lower commission rate or a buyer rebate if you don't ask. Real estate agents are used to negotiating, and if you have compelling reasons why you'll be an easy client or your sale will be simple, you may be able to save when buying or selling a home.
Read more: Why should you consider gentrification when buying a home?
How to negotiate commission with your realtor
was last modified:
October 3rd, 2022
by
Recommended