Whether you are buying furniture from a local dealer or an online store, most dining room sets must be ordered and delivered. If you prefer to support local, you may be willing to pay those higher prices. But the best way to order new furniture for your dining room is to order online. You'll save on delivery fees, and you'll get your furniture faster.
Regardless, you need to make sure that your dining room furniture arrives when you need it. If you can afford to wait a bit, you can save more. On the other hand, just taking advantage of regularly daily online furniture offers can be even cheaper. Here are a few of the best times to order your dining room set.
Changing of the seasons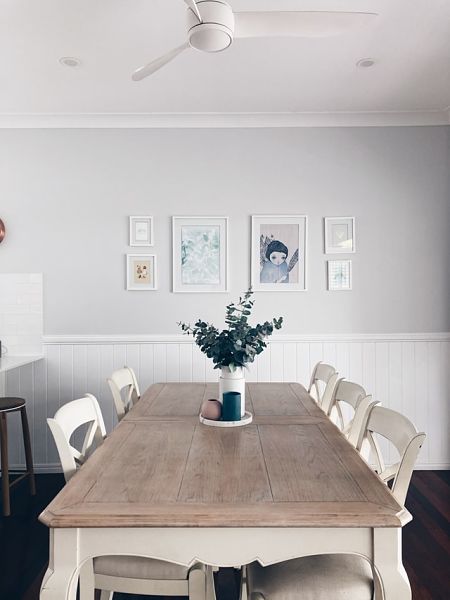 Similar to designer clothing collections, the most popular furniture collections are released twice per year, albeit in different months. During the months of February and August, you'll have the most access to the latest furniture styles in your local showroom, but even then you should plan to have to order your dining room set if it is not readily available.
Your local retailer orders the furniture set and has it delivered to their store or warehouse, then schedules your delivery. If you don't want to be one of the last to adopt the latest furniture trends, it is much better to order online. You can get the furniture set of your dreams at a lower price, while still having a stylish new look for your dining room. When ordering online, you should allow for at least six weeks, depending on the retailer's policy.
Clearance sale events both locally and online
Home Renovation Cost Estimator
Sorry, we currently don't have that project at our disposal.
---
You can take a look at our most popular ones:
Water Heater Installation
Exterior Door Replacement
Install Recessed Lighting
Exterior Door Installation
Interior Door Installation
Interior Door Replacement
Because the new furniture collections come out in February and August, the best time to order dining sets is January and July. This is the time you will see beautiful furniture released at clearance prices. Ordering your dining room set in January rather than February still gives you access to beautiful dining room furniture but at a much lower investment.
Many online furniture stores offer their clearance items for much longer, simply because they have access to more warehouse space. Although you'll get the cheapest price the longer you wait, you should still allow at least six weeks for any furniture to be delivered.
Ordering dining room furniture in preparation for guests or remodels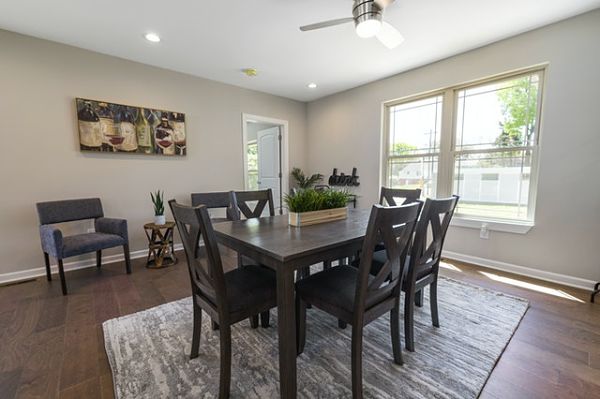 Do you have a big event coming up that requires an update to your dining room? Perhaps you are getting your dining room remodeled and prepared for a growing family. In either case, you should make sure that you order your new dining room set at least two months ahead of when you plan to need it. This gives you ample opportunity to be ready for the purchase when it arrives. If you have a particular day that you want your new dining room furniture to arrive, you can usually schedule such with your furniture retailer or their shipper.
Regardless of when you want or need to buy a new dining room set, shopping online is the way to go.
Read more: Creating an open floor plan: kitchen, living room, and dining room
The best time and place to order a new dining room set
was last modified:
August 1st, 2022
by
Recommended