Out-of-style kitchen styles you absolutely need to avoid
When it comes to your idea of the perfect home, there's constant conflict between practicality, beauty, and keeping up with trends. Take your kitchen for example. It's the heart of your home and a place where you spend a good amount of time cooking, eating, and discussing the day's events with your loved ones. You cannot have a kitchen design that doesn't meet all your requirements – aesthetically and functionally. Although it's a challenge to keep up with the ever-changing design trends, you must steer clear of some out-of-style kitchen styles.
Keep in mind that the stakes are higher when it comes to making changes in the kitchen. A kitchen renovation – complete with new appliances and durable construction materials – can be expensive, leaving little margin for mistakes.
If you're planning a kitchen remodel, it's best to invest in kitchen design ideas that you know will last a lifetime. Or, at least a couple of years to come. You cannot change the kitchen elements on a whim. What you need is a solid kitchen remodeling plan. And, we'll help you achieve it.
Here is a list of out-of-style kitchen styles that according to homeowners, designers, and developers, may make your kitchen look outdated. If you successfully avoid these, you'll be able to create a beautifully designed kitchen that can add to the resale value of your home.
An all-white kitchen decor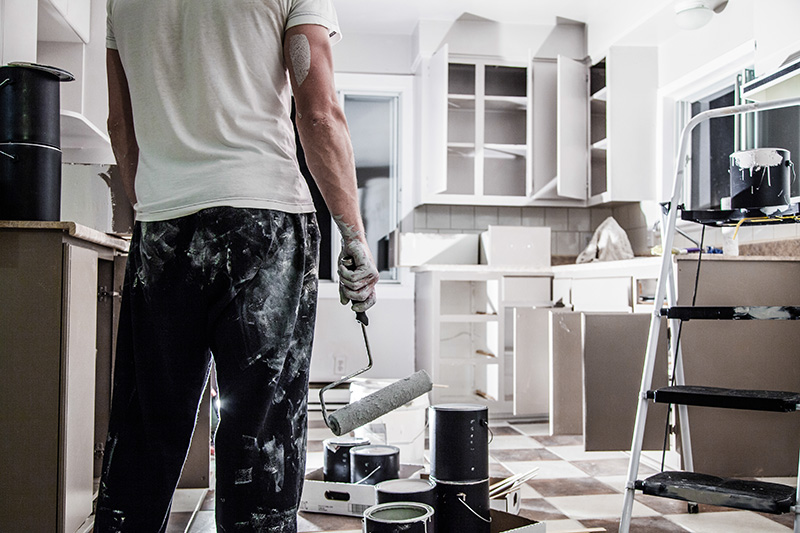 Stark, all-white kitchens are losing popularity. For the last ten years, the idea of a completely white kitchen with white walls, white tiles, and Carrera marble has dominated kitchen design. However, people no longer want subdued color schemes in the kitchen. They are becoming weary of the boring, almost cold look and are instead gravitating towards warmer, nature-inspired, vibrant colors such as blue and green.
According to many interior designers, it is ideal for kitchens to feature two or three contrasting and complementary colors. By incorporating complementary hues, the appearance of kitchens can be elevated while maintaining a timeless appeal. Whereas, monochromatic kitchens may lack depth and visual allure.
Patterned tile backsplashes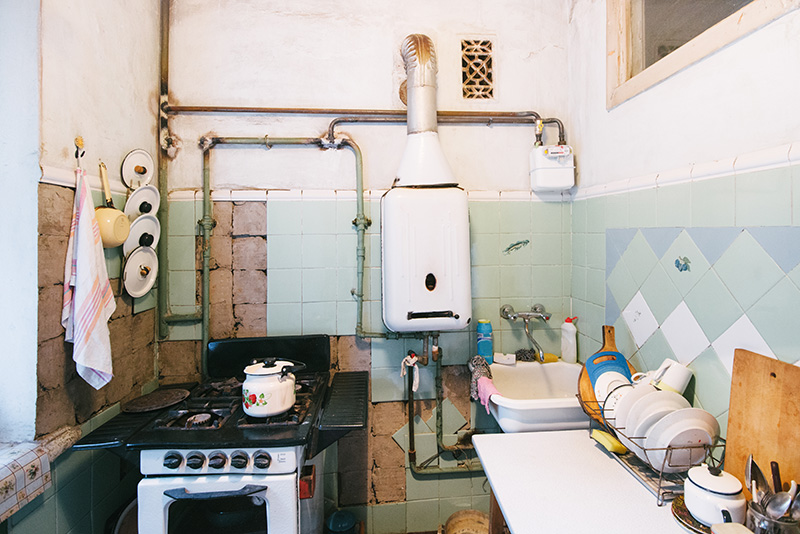 Homeowners are now moving away from complicated tile backsplashes – patterned or mosaic wall tiles. They are opting for a solid slab of natural stone to match the countertops for a no-fuss, simple look. Most people feel that a solid color brings a sense of calm while patterns can create a busy aesthetic. Even the overused and overexposed subway tiles can make a kitchen look too clinical.
A good way to add a pop of color to the kitchen is to try interesting cabinetry paint colors or accent walls.
Ultra-modern kitchen designs
While having a modern kitchen is a good thing, too much of it can have the opposite effect. According to many designers, decorators, and architects, ultra-modern kitchen elements such as glossy finishes and sharp edges are on their way out. For instance, high-gloss cabinets or glossy slabs make the kitchen look tacky. Even a kitchen with more-than-usual stainless steel accents can be a bit too much. The idea is to utilize warmer, cozier styles. Think of curved kitchen islands, wood tones, and interesting textures in kitchen furnishing.
Open kitchens
Now, this can be a controversial topic in the kitchen design world. While many homeowners swear by the practicality of open floor plans, some have grown tired of this layout, especially post-pandemic. Many young families have asked their remodelers to close up the kitchen walls – separating the kitchens from dining rooms. The reason is that they no longer want to see dirty dishes in the sink while they eat or entertain.
Too many kitchen appliances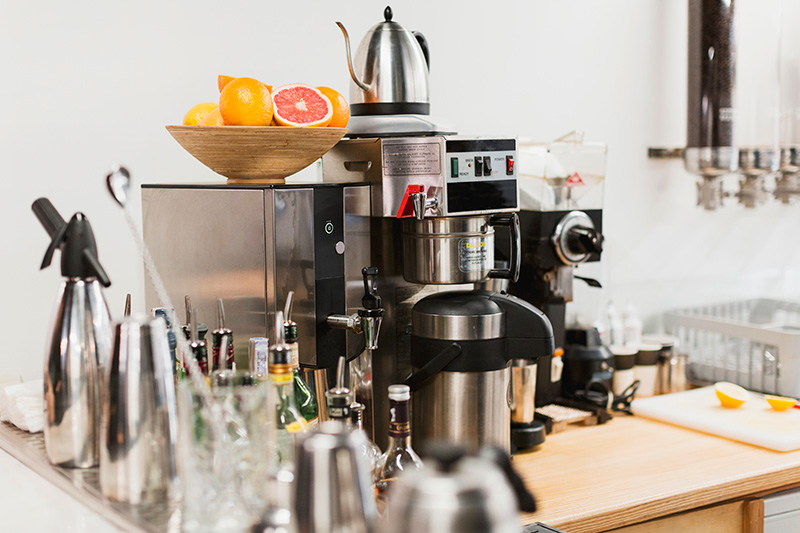 Most of us need dishwashers, washing machines, and refrigerators. But, do we really need random gadgets and appliances off the market? Too many small, on-the-counter, kitchen appliances such as coffee makers, toasters, and mixers can make the kitchen look cluttered. Also, keep in mind that technology changes fast. What is cool today may be absolutely redundant tomorrow. It's best to invest in things that will serve a practical purpose.
Black hardware
While matte black hardware is minimalist, it makes the kitchen look dreary. Why not opt for a more beautiful look? Some good alternatives include oil-rubbed bronze, polished nickel, and chrome. Replacing outdated hardware with new, modern ones is an inexpensive way to give your kitchen a makeover.
Keeping appliances over the range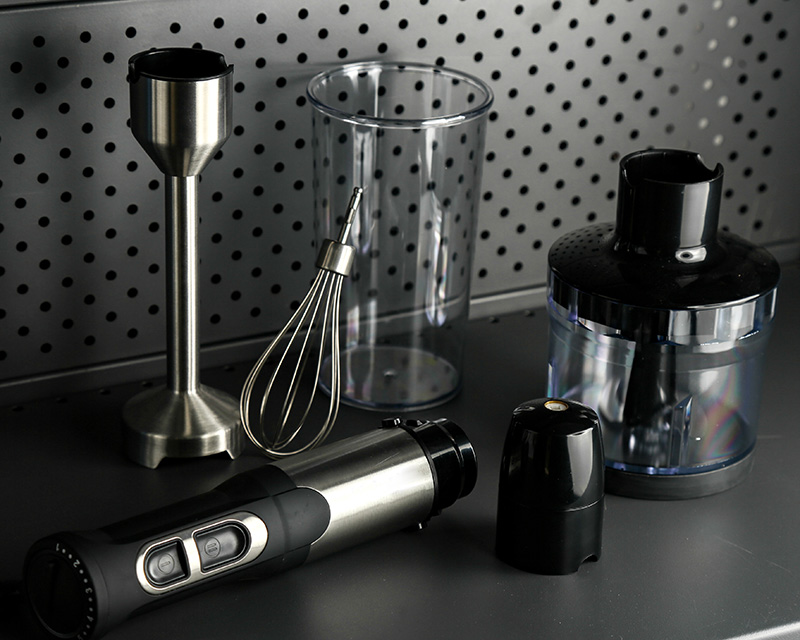 Over-the-range appliances are no longer in style. Besides occupying valuable kitchen space, they fail to add to the kitchen's overall atmosphere. And, they protrude from every corner in most cases. Concealed, in-built appliances, on the other hand, are always popular. That's because they effortlessly integrate with the kitchen's theme and exhibit a sleek design. It's best to avoid putting your appliances over the range.
Marble or granite countertops
Marble countertops may look exquisite but are extremely difficult to maintain. They need to be sealed regularly. What's more, the porous surface allows oils and stains to seep through. Such a type of countertop is not practical for young families.
Homeowners are also ditching the common granite counters for lighter and sleeker, more contemporary countertops. Some popular countertops today include quartz, soapstone, and solid surfaces. They come in a variety of designs, sustain a good amount of wear and tear, and look great. They are definitely worth investing in.
Overhead pot racks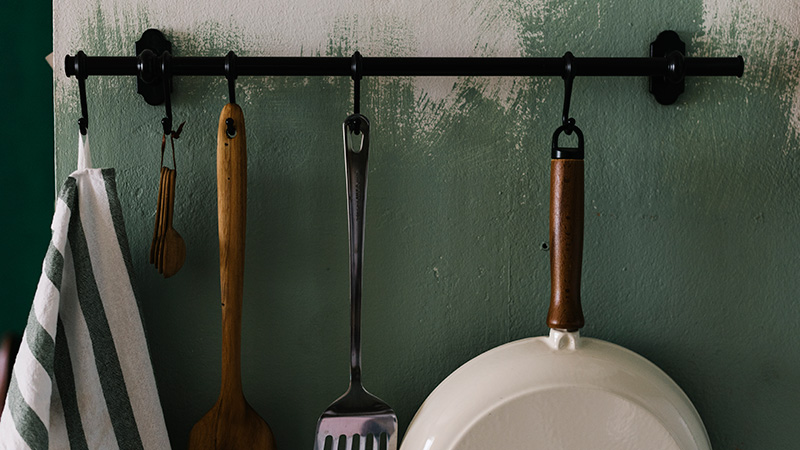 Pot racks hanging over a kitchen island are no longer recommended. Nowadays, it's more common to store pots and pans neatly in drawers instead of keeping them visible. If you still want to display or access your pans easily, consider hanging a few favorites on the backsplash or an empty wall instead of cluttering the overhead space with cookware. This aligns better with the modern style of a kitchen.
Plaster or wallpaper on kitchen walls
Using plaster and paper on walls in the kitchen is strongly discouraged. They have a tendency to accumulate dirt quickly and appear dull over time. This is particularly problematic in a kitchen where there is frequent exposure to spills and stains.
Hardwood flooring
It's important to note that outdated kitchen trends have largely fallen out of favor because of the practical difficulties they present. Take hardwood flooring as an example, this once-popular flooring option is not so much in demand today as it requires a lot of maintenance and care. Floorings such as engineered wood, laminate, and vinyl are gaining popularity as they look nice, are easier to install, and do not expand or contract due to extreme heat.
Industrial-style kitchen lighting
Bulky and large lighting fixtures were fashionable a while back but not anymore. Design preferences have undergone significant changes with the design industry leaning towards simplicity and minimalism. More and more homeowners are choosing slender choices such as delicate pendant lights to achieve the desired ambient lighting.
Farmhouse-style kitchens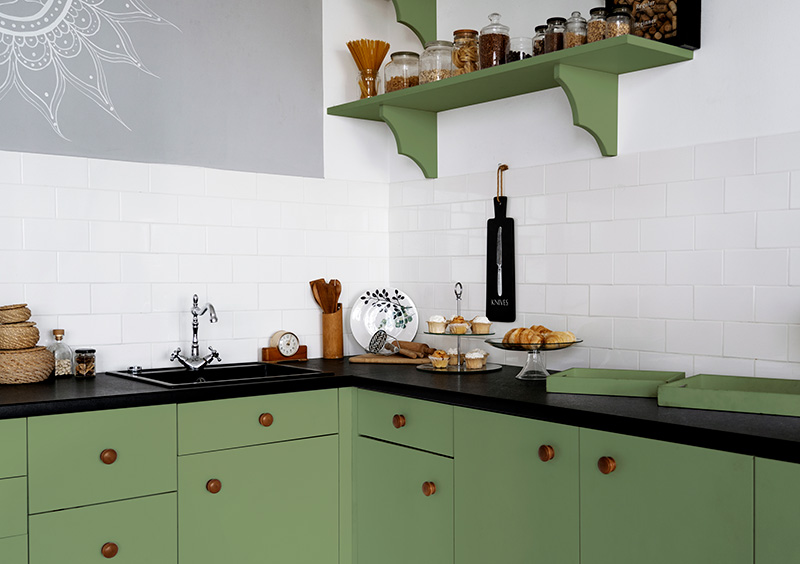 The farmhouse kitchen trend has started to look a little too basic. Such a kitchen style lacks a personality of its own. Think of the archaic barn doors or the farmhouse sink whose rim required constant scrubbing and cleaning. Homeowners are gravitating to integrated or seamless sinks instead.
Boring kitchen windows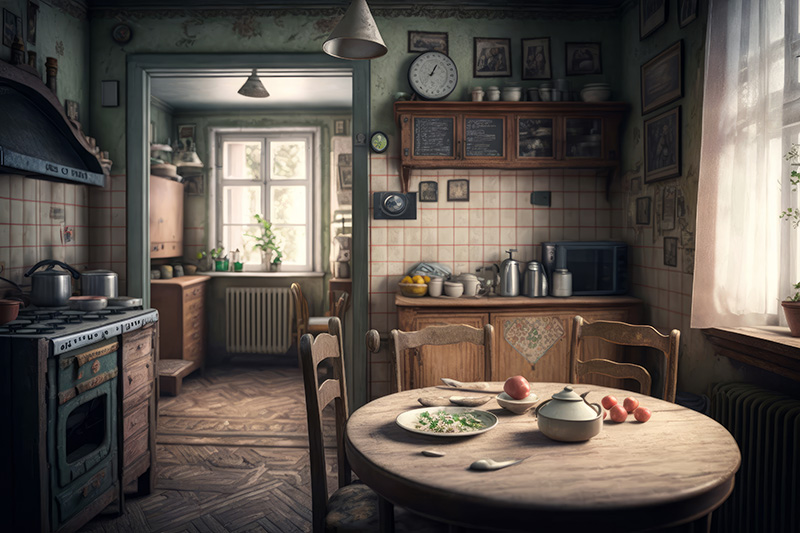 The standard for kitchen windows in the past involved small windows that were hung about six to nine inches above the countertop. Today, people are loving the idea of abundant natural light coming through the kitchen windows – helping them connect to the outside world. There is more preference given to large kitchen windows that are positioned at the countertop level.
So, what kitchen styles will never go out of style?
There are some trends that are so practical and lovely that they will never be outdated. Some of these include:
Using drawers in place of cabinets
When deciding whether to install drawers, open shelving, or cabinets in your kitchen, it is strongly recommended that you opt for drawers. Drawers offer easier access, better organization, and efficient storage for items. Additionally, they contribute to a more streamlined appearance in the kitchen.
Utilitarian and beautiful light fixtures
Good things never go out of style. Analyze your kitchen lighting needs and invest in beautiful pendant lights and overhead lights. Make sure your kitchen gets sufficient light and doesn't leave any corner in shadows. In fact, good lighting is an essential part of your home – you can never go wrong with a smart floor lamp in your reading nook, a good table lamp in your home office, beautiful wall sconces on your balcony, and light fixtures with dimmers in your master bedroom.
Neutral, calming palettes
Many designers and real estate experts agree that neutral palettes are a first choice for homeowners. They create a timeless, tranquil, and versatile aesthetic that can easily adapt to changing decor trends and personal preferences. They undoubtedly help in making your kitchen a more peaceful and inviting space. Additionally, neutral palettes allow other design elements, such as appliances and fixtures, to stand out and become focal points. Lastly, neutral colors tend to make a space appear larger and brighter, enhancing the overall visual appeal of the kitchen.
A clutter-free kitchen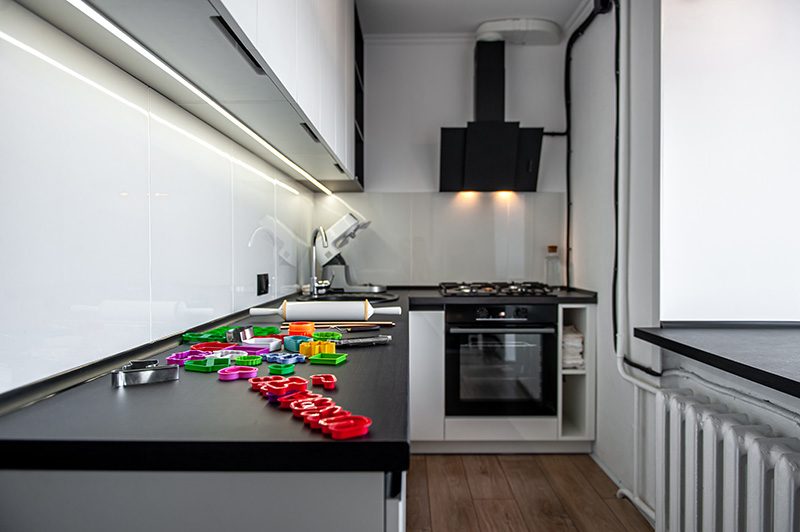 A clutter-free kitchen offers numerous benefits. Firstly, it promotes efficient workflow and easy navigation, allowing you to move around and prepare meals with ease. Secondly, it reduces visual distractions and creates a sense of calm, making the kitchen a more enjoyable and peaceful environment. Also, a clutter-free kitchen enhances cleanliness and hygiene, as it is easier to clean and maintain an organized space. So, remove the kitchen gadgets you never use, clean the dusty equipment, clear out unnecessary items from the shelves, and add some useful kitchen storage. You'll fall in love with your beautiful kitchen all over again.
Last thoughts
You can update your cooking space by avoiding these out-of-style kitchen styles. Also, keep in mind that many kitchen design trends will come and go but you cannot blindly follow them all. The mantra is to replace old and redundant designs with ones that are practical, manageable, and beautiful.
The main goal of kitchen remodeling should be to achieve your personal vision – to create your perfect kitchen.
Out-of-style kitchen styles you absolutely need to avoid
was last modified:
May 23rd, 2023
by
Recommended